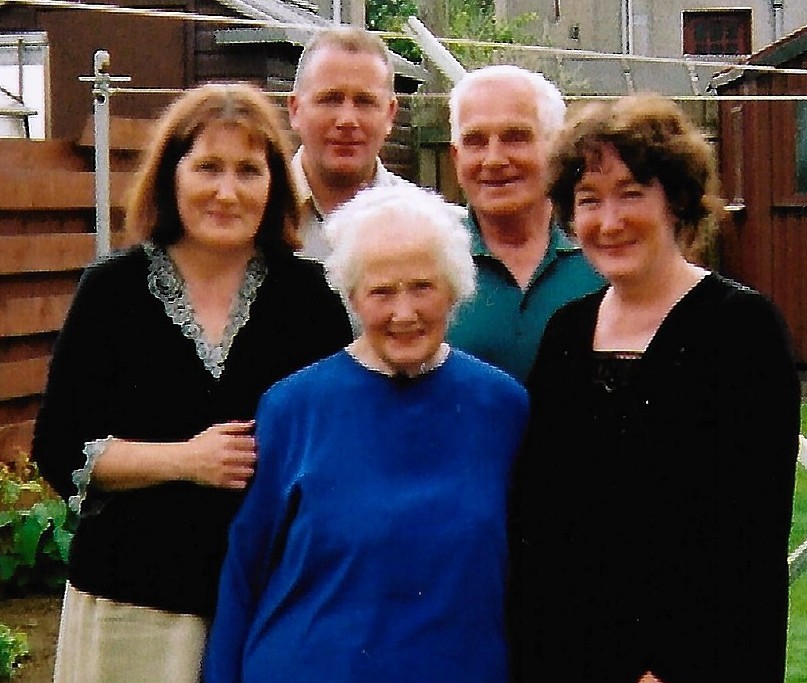 The family of a pensioner who died in an Aberdeenshire care home have been left furious after inspectors dropped 14 complaints against the manager they claim failed her.
Pamela Tavendale was in charge of Mowat Court, in Stonehaven, when 89-year-old Gladys Burr died in February 2012.
She was given a 12-month suspension last week after the Nursing and Midwifery Council (NMC) found her fitness to practice was impaired.
Ms Tavendale had faced a series of allegations about her treatment of several residents at the Care UK-run home, including Mrs Burr, who suffered 54 accidents during her four months there.
Ten of the 24 charges brought against her by the NMC were proven – but 14 were not.
Now Mrs Burr's son Sandy has revealed he and his sisters Sandra Marnoch and Irene Robbie are not satisfied with the NMC's findings and have vowed to fight on for "justice" for their mother.
Claims that Ms Tavendale "behaved in an unsympathetic or inappropriate manner" towards Mr Burr after his mum's death were dropped by the NMC.
One of the accusations against Ms Tavendale was that when Mr Burr and Mrs Marnoch visited the care home after Mrs Burr's funeral she told them: "I don't know what you're doing here, your mum's dead and gone."
Also not proven were claims that the nutritional, emotional and physical needs of Mrs Burr and other residents was not provided for when Ms Tavendale was in charge of the home.
A further claim that Ms Tavendale failed to ensure medication prescribed to Mrs Burr was effectively administered, recorded and monitored was not proven.
Aberdeen teacher Mr Burr said: "Initial reaction from the family was complete shock but also anger that after this length of time the majority of the concerns have been bypassed.
"We are not finished pursuing this until we feel that justice has been done.
"I can't quite put into words exactly what I am feeling, for myself it is anger, for my sisters it is so upsetting.
"We are pleased that some of the allegations are proved but angry with the final decision."
Among the charges proven by the NMC was that Ms Tavendale allowed staff to "inappropriately restrain" Mrs Burr and that she "did not conduct an investigation into the complaints" raised by her family.
A Care UK spokeswoman confirmed Ms Tavendale was no longer employed by the company, adding it accepted the care at the time "fell below" expected standards.
She added: "We apologised to residents and their relatives at the time and took action to put matters right.
"Since then, there has been a substantial improvement in the care delivered at the home."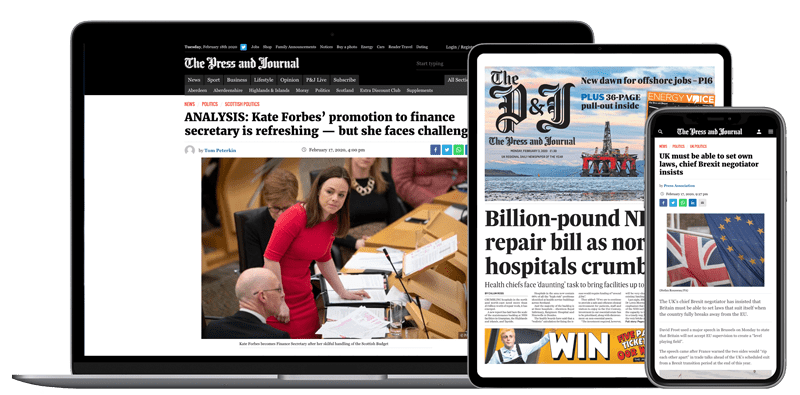 Help support quality local journalism … become a digital subscriber to The Press and Journal
For as little as £5.99 a month you can access all of our content, including Premium articles.
Subscribe