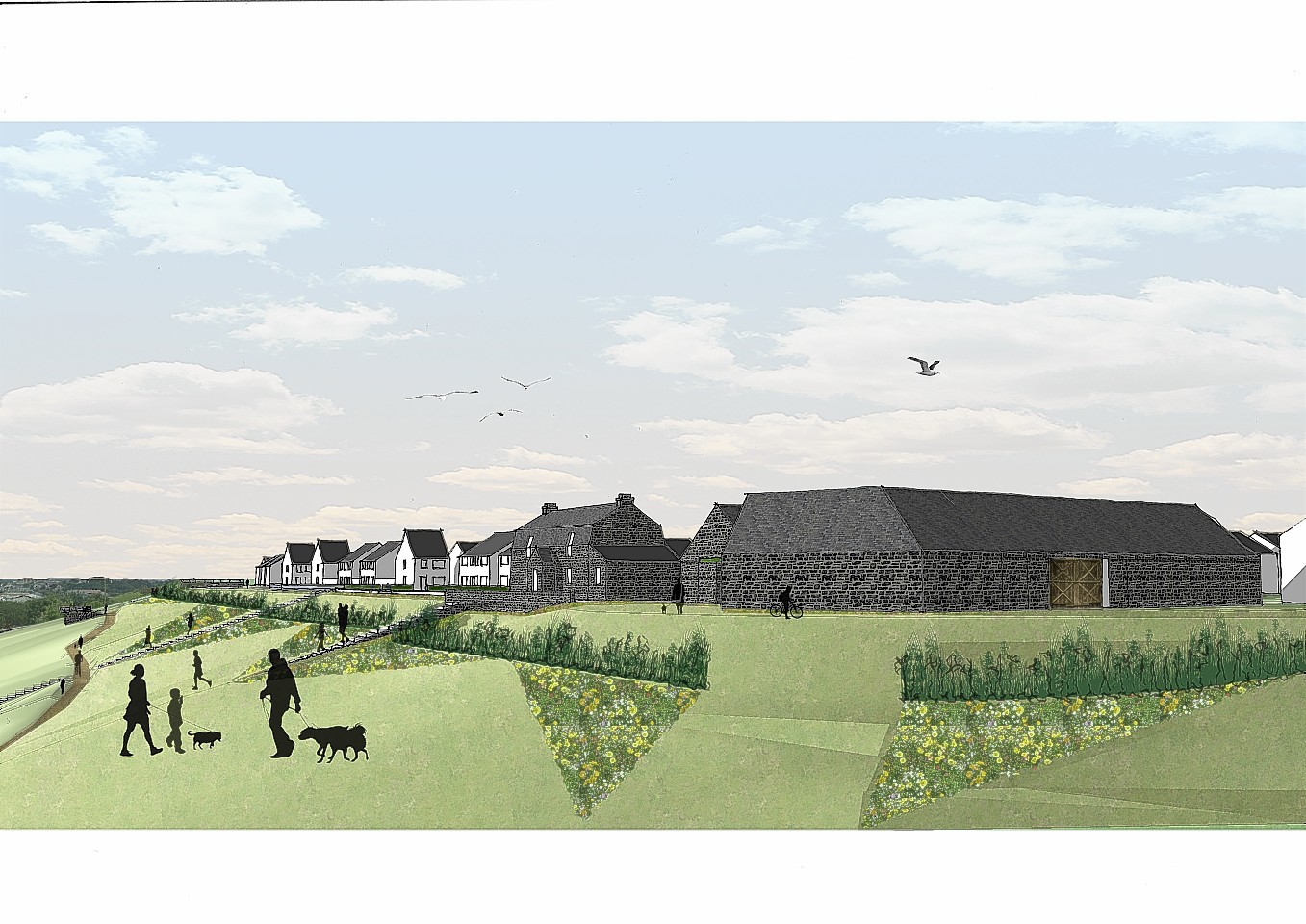 Plans for a 400-home development in an Aberdeenshire town that would bring with it a supermarket and primary school have been rejected by local councillors.
Stewart Milne Homes want to build the development at Mains of Cowie, to the north of Stonehaven.
But yesterday members of the Kincardine and Mearns area committee unanimously refused the application, citing concerns about flooding and visual impact.
They also argued that farmland the scheme would be built on has not been allocated in the current, or emerging, local development plans.
Addressing the committee yesterday, a council planning spokesman said the Mains of Cowie development was "a considerable departure from the local development plan".
He added: "We know the proposal does have some merits but the development of this size on agricultural land remains contrary to policy.
"The development would alter to a significant degree the landscape of Stonehaven."
As well as 400 homes, the Mains of Cowie development would include a supermarket with a petrol station, and a new primary school for 210 pupils to help address the needs of Stonehaven.
Stonehaven now has a population of 11,000 and all four of the town's primary schools along with Mackie Academy are at breaking point, whilst the nearest supermarket is in Portlethen.
A pre-determination meeting was held last month to give supporters and opponents their say on the plans.
Local councillor Peter Bellarby said: "We have a large number of objectors. They were overwhelmingly of the opinion that this development is not right and should be refused.
"If we look at this site we'll see there is significant problems. In terms of the visual impact you can see that this site is very prominent. It will be seen from various other points of view.
"There are a host of good reasons there as to why we should refuse this."
Chairman of the Stonehaven Community Council, Knud Christensen, raised echoed concerns about the impact 400 homes could have on the amenities in the town, and said the need for a major supermarket in the town was a "separate" matter.
He said: "It is a different story as Stonehaven still needs a supermarket in my view. Where that is going to be, we can debate."
The application will now go to full council next month for a final decision.