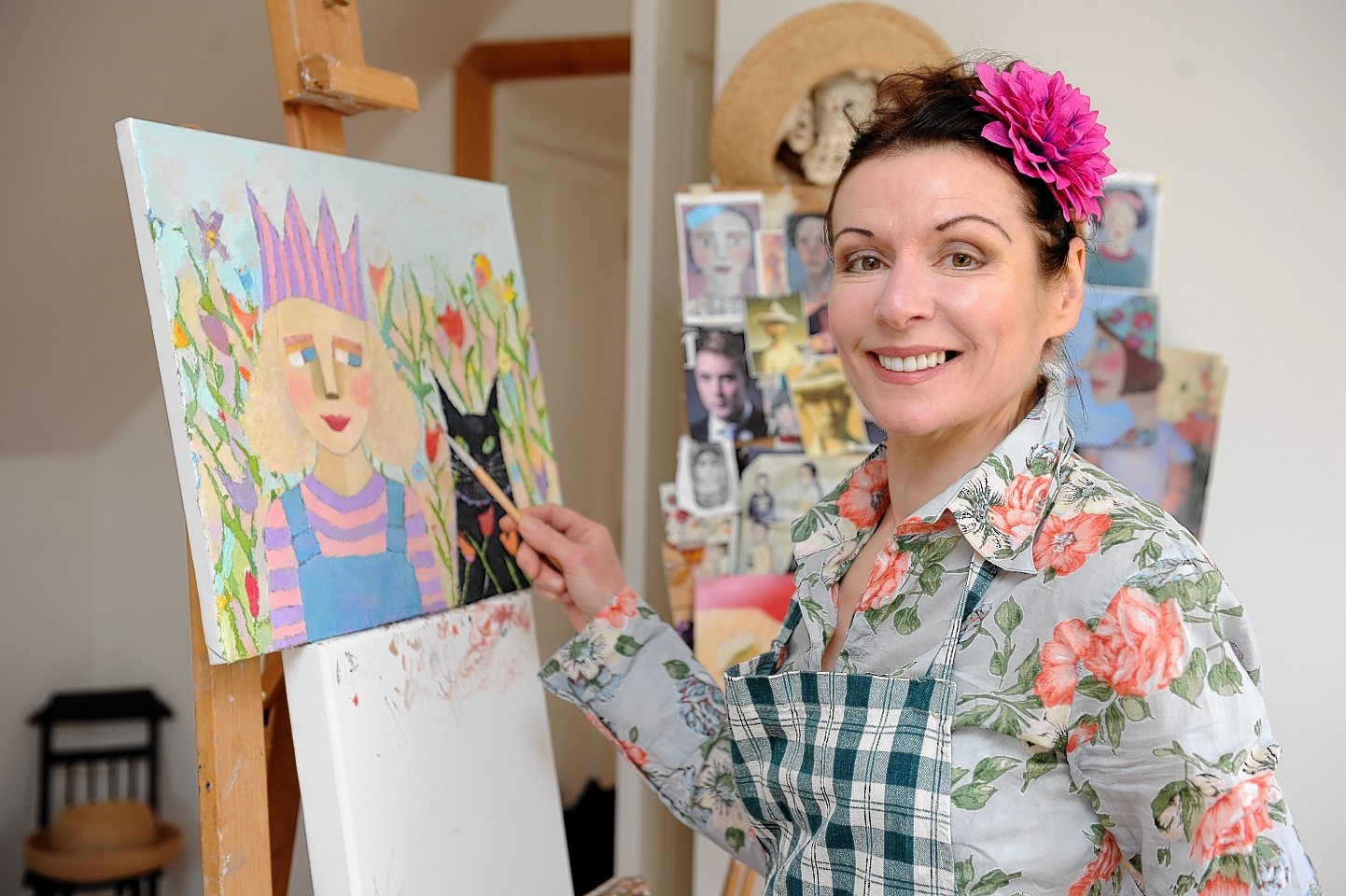 A celebrated Scottish artist's first solo exhibition in her home country for three years is being held at an Aberdeenshire gallery.
The work of figurative painter Catriona Millar, who graduated as a mature student from Gray's School of Art in 2005, will go on display at the Tolquhon Gallery, Tarves, next week.
The exhibition, named In Colourful Company will be on display from May 24 to June 21.
The artist – acknowledged as one of the most collectible Scottish artists in the world – lived and worked from Aberdeenshire until 2012 when she moved to East Sussex, in England and found a new audience.
Her work is regularly exhibited in London, Devon and Bath and has been collected in the far east, Australia and the US.
Ms Millar uses colour and pattern to create oil paintings using a palette knife, which results in a textured effect in her work.
Her degree show at Gray's was a massive hit and sold out within a matter of hours.
Joan Ross, one of the founders of Tolquhon Gallery, said: "We are thrilled to have the opportunity to mount this exciting
exhibition at Tolquhon and we are looking forward to a very busy few weeks.
"We were disappointed when Catriona moved away as we always enjoyed showing her work.
"She had her last solo exhibition with us just before she moved and it was one of our best ever so we are delighted to welcome her back."