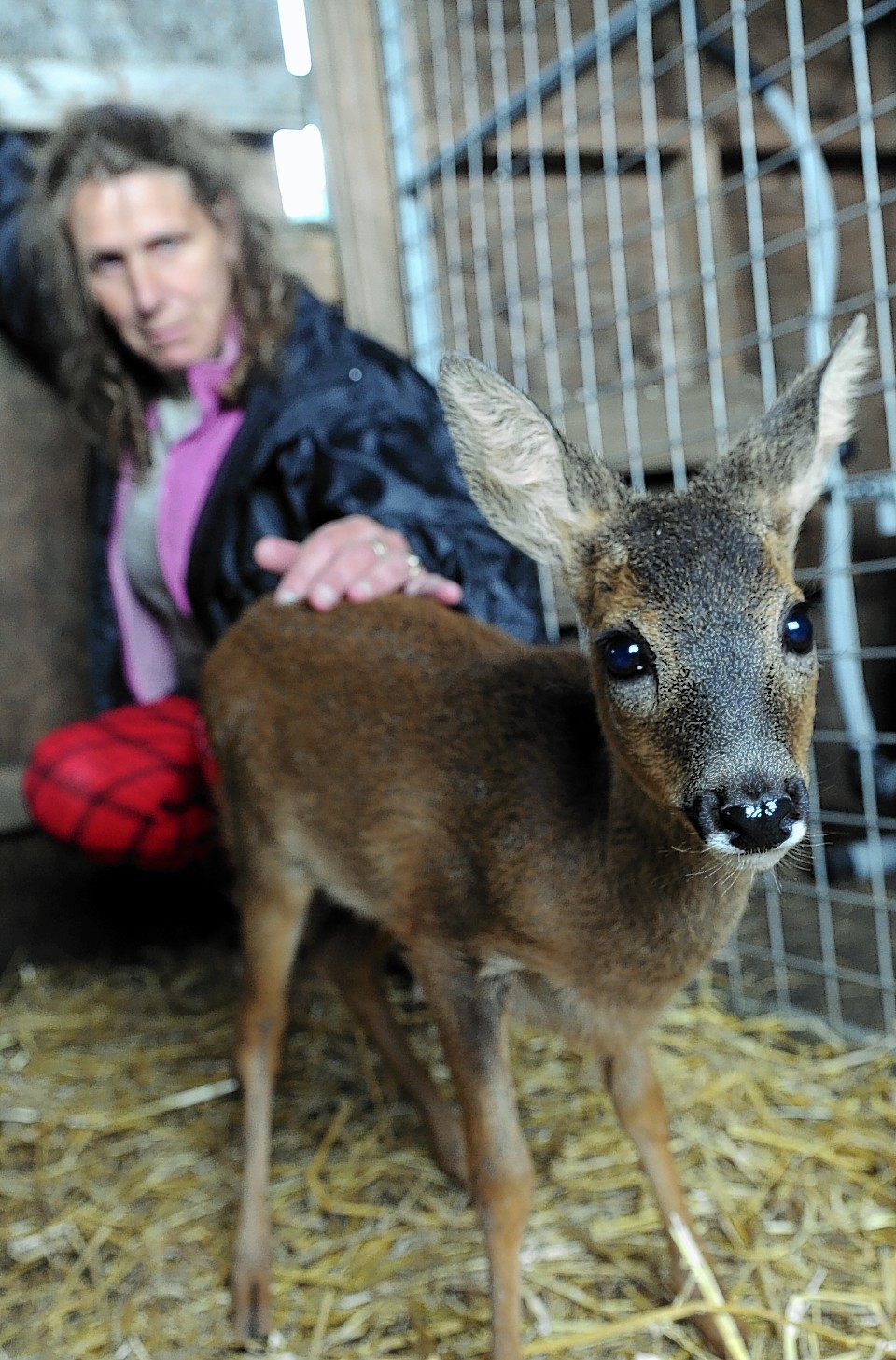 Between them they care for about 1,000 orphaned, injured and abandoned creatures from roe deers and foxes to horses and even herring gulls.
And now four grassroots sanctuaries based in Aberdeenshire have banded together to stand up for the wellbeing of animals in need.
Ellon's New Arc centre, the Blaikiewell Animal Sanctuary at Maryculter, Halfpenny Farm in Kintore and Willows Animal Sanctuary at Strichen have joined forces to form a new umbrella group called Reach .
The four say they have taken action in response to growing concerns about the number of unofficial rescue centres in Scotland and are aiming to represent all "reputable animal charities".
Members have agreed to a series of declarations, including a vow to be "no kill rescuers" and a pledge that they will never deliberately breed or profit from the sale of animals.
A Reach spokesman said the move was desperately needed.
"As the law stands anyone can set themselves up and call themselves a 'sanctuary'," he explained.
"It is important to point out that these so called 'animal rescues' are not official charities, they are under no obligation to account for the funds they raise, how they are used, what they do with them or how they provide for the animals in their care."
The spokesman said animal welfare issues often arose when amateur centres became overcrowded or struggled due to lack of funding – and that this cou
This can lead to "panic rehoming" to unsuitable homes, animals being put down and "other sanctuaries having to pick up the pieces".
Keith Marley, who runs the New Arc centre in Auchnagatt with wife, Pauline, said he had seen a series of sanctuaries crop up and then disappear again.
"In the past nine years we have been on the go there have probably been about a dozen places that have come and gone," he added.
For his team, who are in the throes of their busy "orphan season", Reach represents far more than a code. Mr Marley said it presented an opportunity for his centre and all others to finally be heard on a national level.
"I think we are the silent majority if you like," he said.
"Rescue centres in general don't have much of a voice at government level or council level.
"We have been doing this for nine years and I have never been asked my opinion by a councillor. Yet we have got more experience than many of the groups that do have a say.
"I'd like to see this spreading throughout Scotland."
For Kate Robinson, the founding trustee of the Willows Animal Sanctuary, the principles outlined by Reach are the "base line that no animal charity should go below".
Mrs Robinson set up the 54-acre centre in 1999 and currently houses 100 horses, along with another 100 cats, dogs, birds and other creatures.
"It is a life time commitment for me, I have actually got a degree in philosophy and I think hugely about ethics and the way we treat animals," Mrs Robinson said.
Mavis Petrie, of Blaikiewell Animal Sanctuary, Maryculter, made the decision that would shape her life as an animal rescuers on a visit to the mart at Kittybrewster.
"Basically I started off buying a pony at the mart that was being sold as meat and it has stemmed from there," she said.
"There is not very much in the way of any real help for sanctuaries. I think we need to have a collective voice where can all help each other out."
She said it felt good to be a part of a team "committed to doing things ethically".
The fourth founding member, Halfpenny Farm, is run by Mike and Louise Yule, at Cloverstone near Thainstone.
It was established as a charity five years ago for animals that have been abused, abandoned or suffer from behavioural problems.
The Reach spokesman said the aim of the group was "to set a baseline standard of excellence that all members are required to meet".
He went on: "All members of Reach are registered animal charities that conform to the following declaration: they are 'no kill' rescuers, they will never deliberately breed from their animals, they will not fund their rescues from the sale of animals.
"Members will strive to provide the best environment for their rescues, the best veterinary care and when rehoming animals or releasing wildlife, to do this in the best interests of the animals involved."