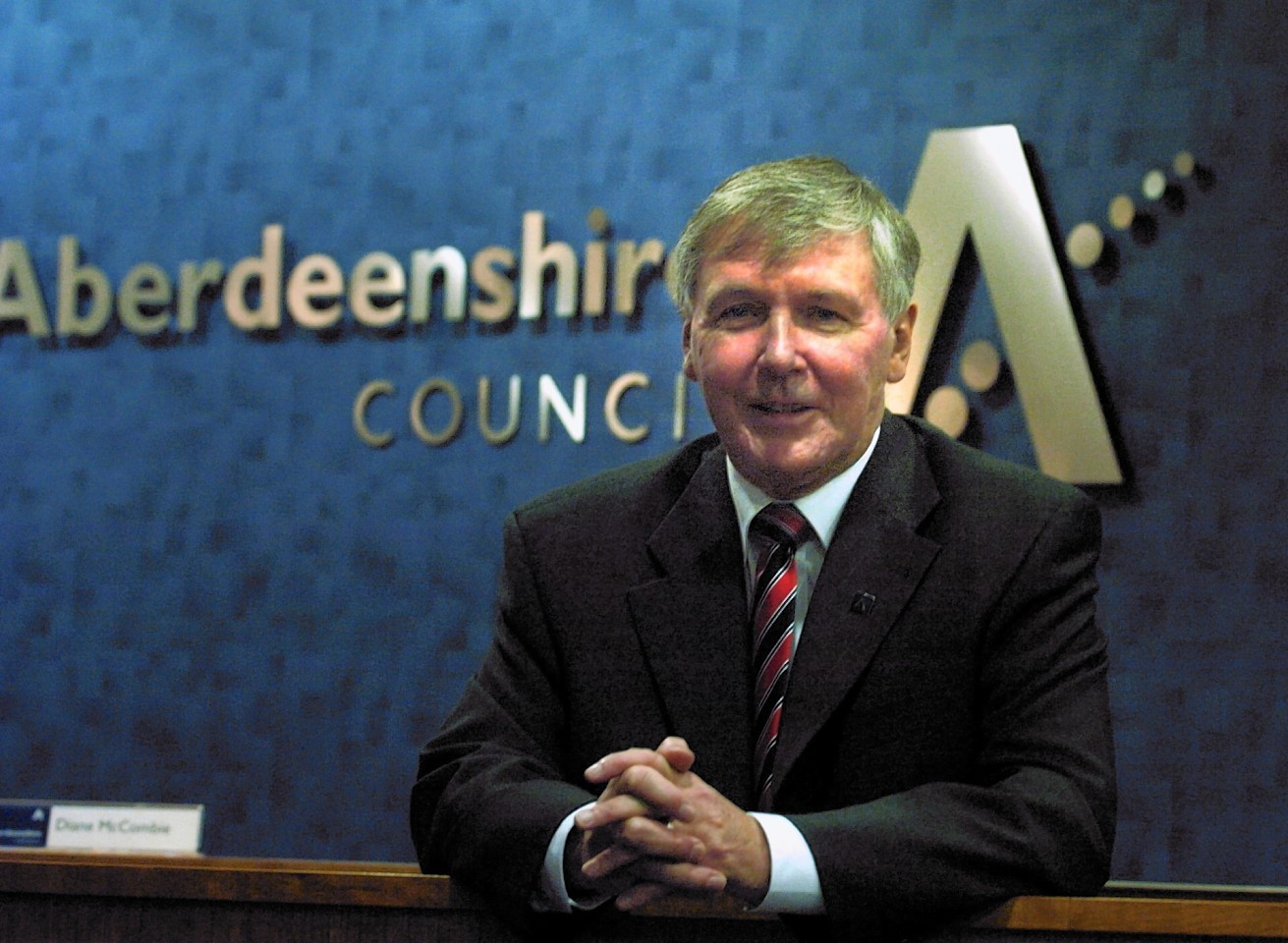 Opposition members of Aberdeenshire Council have made an official bid for power after summoning the full authority to an impromptu meeting.
The meeting of the full council was requested by 17 members of the 34-strong opposition, including SNP group leader Hamish Vernal, the former council deputy leader Martin Kitts-Hayes and Labour councillor Alison Evison.
It could lead to a total reshuffle of the authority, which is currently led by the 33-member Aberdeenshire Alliance – made up of Tory, Liberal Democrat and Independent councillors.
The move could result in the opposition groups – made up of 34 councillors including the SNP and newly-formed Progressive Alliance, supported by the Democratic and Green Group (Digg) – replacing the Alliance.
An Aberdeenshire Council spokesman said the meeting at Woodhill House on June 8 would "consider the full council decision of June 28, 2012, to define groups, group leaders, leader of the administration, etc".
One of the four agenda items will also to look at replacing current provost, Jill Webster, and deputy provost, Norman Smith.
The meeting could also involve new chairpeople being appointed to the heads of committees, other council bodies and a "remuneration of elected members".
Last week Mr Kitts-Hayes and Sheena Lonchay, both Independent, quit the administration just days after the departure of Labour councillors Mrs Evison and Raymond Christie, amid claims it was becoming increasingly Tory-led.
The four went on to form the Progressive Alliance and entered into talks with the SNP group, announcing they had reached a partnership agreement on Sunday.
Earlier this week, they won the backing of the Digg, who said they would support a new administration on key votes but not form part of it.