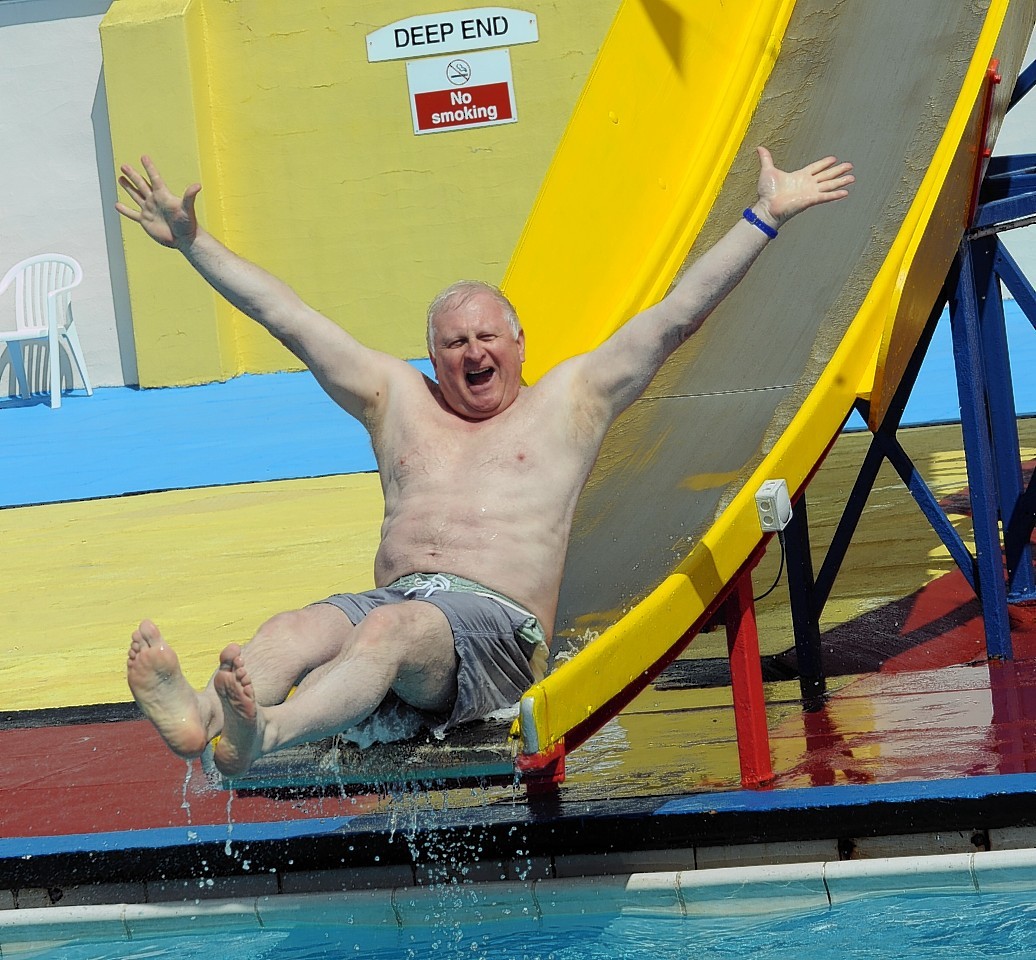 The north-east's only open air swimming pool enjoyed a bumper opening weekend, despite being dealt a mixed bag from mother nature.
Stonehaven Open Air Pool opened for the season on Saturday, with visitors making the most of the patchy sunshine.
Yesterday's downpour of rain did little to dampen the spirits, with swimmers of all ages enjoying a "dook" in the heated pool.
David Dobbie, a trustee of Friends of Stonehaven Open Air Swimming Pool, said good crowds had turned up on both days, adding that yesterday's deluge made for a "unique" experience in the Stonehaven pool.
He said: "It is great actually because the pool is warm. To have the warm water and the rain is on your back and you can dook under the water, it is fantastic and quite unique.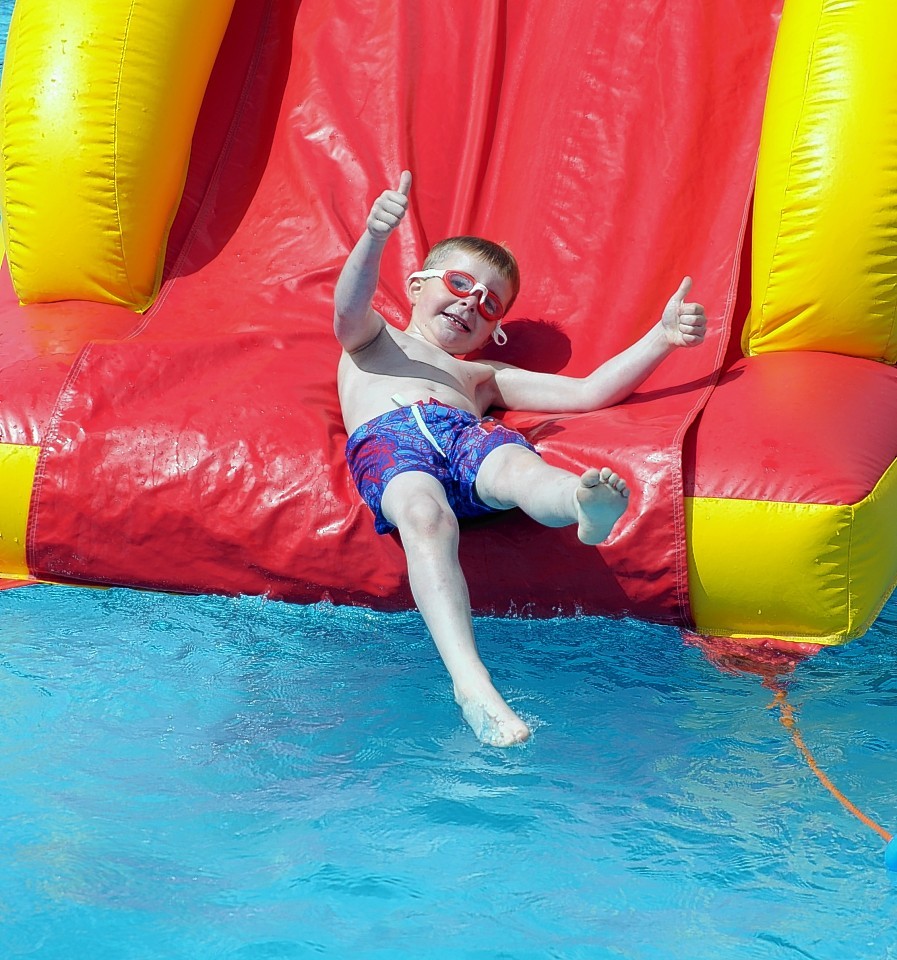 "There is a big craze for 'wild swimming'. For me it is wild swimming tamed. You have got sea water and sea air and the flags were fluttering.
"We have had quite a good attendance. The actual opening day was a great success, we were lucky there, it was a really fine afternoon."
He added the group – who work hard to raise funds towards maintaining the popular attraction throughout the year – were now hoping for a "bumper summer".
At the opening on Saturday, Newtonhill Pipe Band heralded the 81st year of the year in truly Scottish fashion.
The pipe band led the march into the swimming pool after Aberdeenshire's education, learning and leisure committee chairwoman Isobel Davidson cut a ribbon at the front entrance.
And families turned out in their droves as the sun broke through on Saturday afternoon, with the much-loved "shark slide" playing host to swimmers of all ages.
The heated, salt water facility on the town's beach front is one of Stonehaven's biggest tourist draws and a beloved past time for locals.
The pool will be open daily until Sunday, September 6, with extended opening hours – including midnight swims for adults – during peak season.