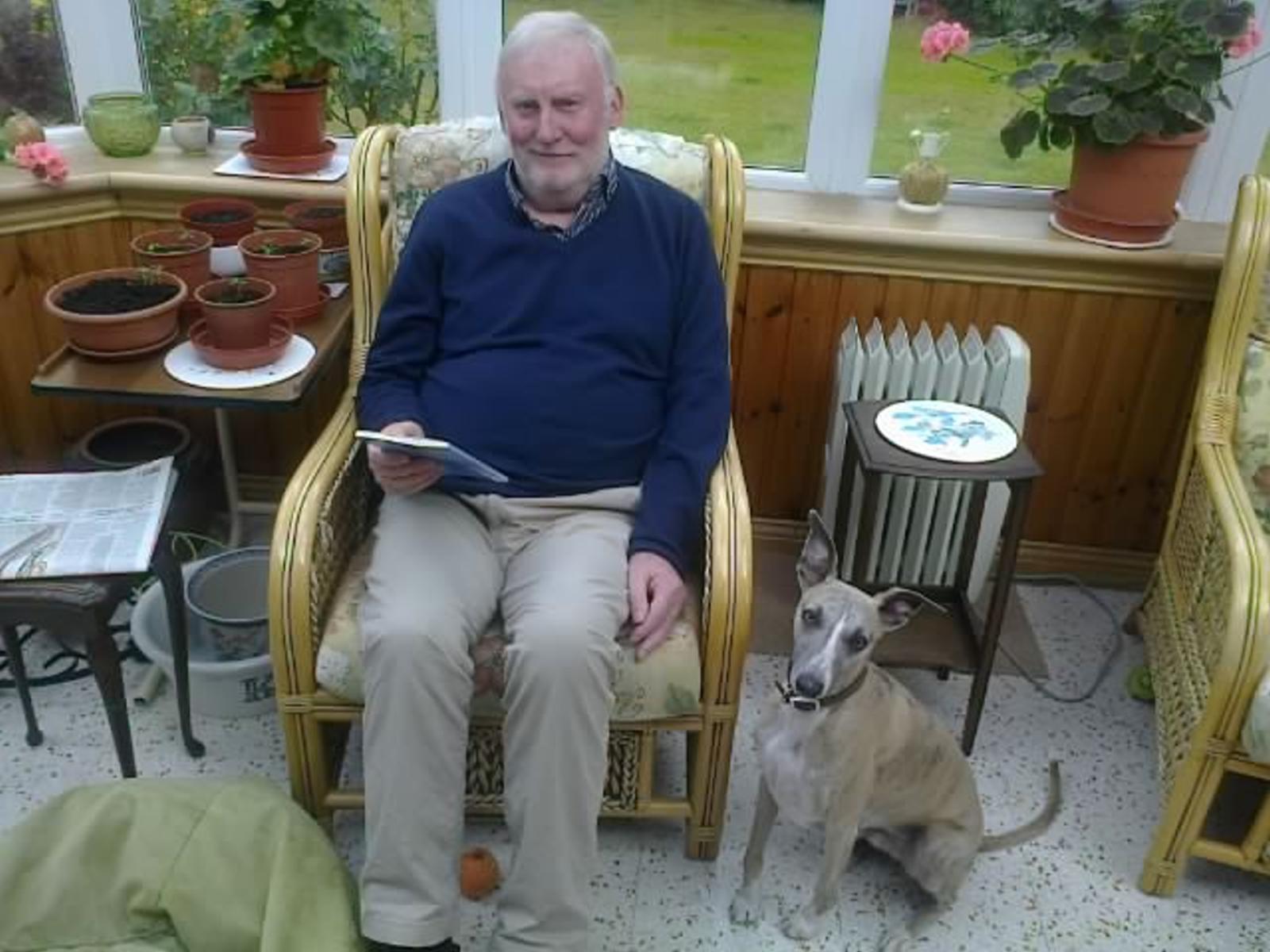 A dog lover who suffered a major stroke has won a literary prize for the poignant book he penned about his recovery.
Eric Sinclair, of Aboyne, was left paralysed and unable to communicate after suffering the stroke in his sleep.
The former Aboyne Academy rector had been visiting his son in Oslo, Norway, when he fell ill in 2004.
He spent two weeks in hospital in Norway, before being transferred to a specialist unit at Woodend Hospital in Aberdeen where he remained for a further four months.
And despite doctors' fears he would be confined to a wheelchair, the 66-year-old has made a "near-miraculous" recovery.
During his recovery, Mr Sinclair wrote Man, Dog, Stroke to help other survivors and to provide medical professionals with a patient's perspective.
Mr Sinclair's story and his adventures with whippet Hamish has won the hearts of readers, and now it has impressed judges – scooping third prize at this year's Independent Author Awards (IAAs), an annual contest for self-published writers.
The competition is run by Walking for the Wounded, a charity that supports injured servicemen and women.
Yesterday Mr Sinclair said he was humbled to win the prize, adding: "I never thought that my first book could have gone this far but I'm overjoyed it has."
The stroke left Mr Sinclair with weakness on the left side of his body, a slight speech impediment and no real use of his left hand.
But the grandfather-of-two said he knew it could have been worse, and that his rehabilitation had been helped by the support of his wife Johanna and Hamish, who forced him to exercise.
Mr Sinclair – who was also head teacher at Kirkwall Grammar School – said: "Physical recovery is only possible with regular exercise so Hamish was a great motivator. Hamish died in 2013 but we have another dog now and I walk with him every day for a couple of miles."
The book is a personal account of his stroke and recovery, and includes humorous asides from a dog's perspective, providing insights into the pressures of life with humans.
Proceeds from the book go The Stroke Association in Scotland, which Mr Sinclair volunteers for.