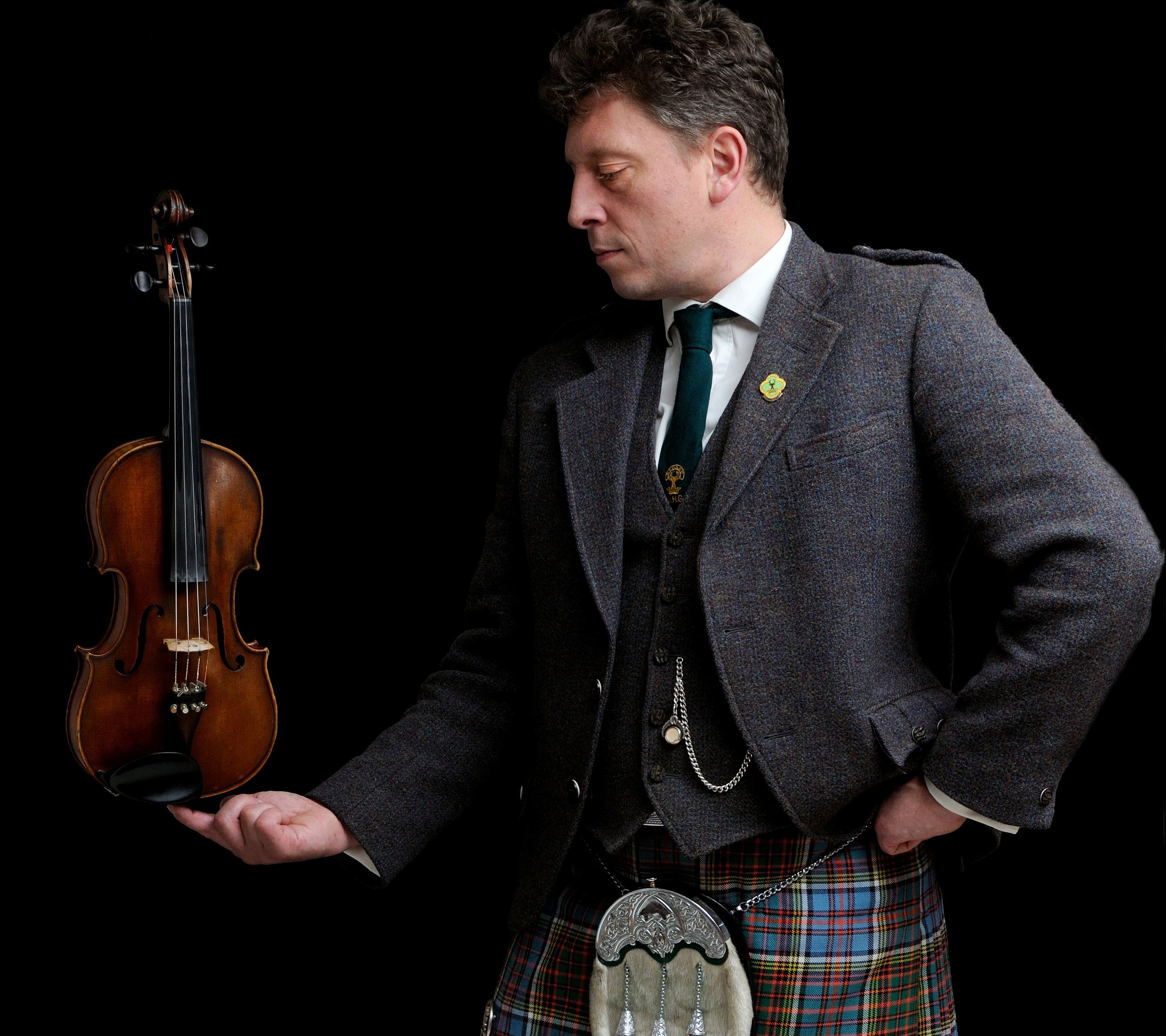 A world-renowned fiddler will launch an annual arts and culture festival in Deeside tomorrow.
Tarland fiddler Paul Anderson will open the Aboyne and Deeside Festival with a performance of his Hielan' Symphony.
The piece, which refers to ancient routes which crisscross remote areas of Aberdeenshire farmland and the Cairngorms, was written for a symposium in Tomintoul last year and will now make its local premiere.
During the 7.30pm show at Aboyne Community Theatre, Mr Anderson will provide some background to his inspiration for the piece, and new photographs taken along the routes by local photographer Anke Addy will also be on show.
Chris Sawyer, director of the festival, said: "Paul is well-known to traditional music lovers in the Deeside area and it would of course be a pleasure to include him in our programme in any event, but the performance of Hielan Symphony is something special.
"This piece challenges us to think more deeply about the land we share, know and love and the people who once lived and worked here."
Mr Anderson, who will be supported by the Deeside Orchestra, will also perform some other original work with his wife, traditional singer Shona Donaldson.
The Aboyne and Deeside Festival runs until August 8 and attracts thousands of visitors to the area each year.
Other events in this year's programme include a talk by adventurer Mark Beaumont on his latest trip through Africa, a landscape photography workshop with Anke Addy, a Sound of Music extravaganza and musical performances by Barbara Dickson, Johnny Hardie and Friends and the Aberdeen Sinfonietta String Quintet.
The annual "artaboyne" exhibition will also be held, with about 30 north-east artists showcasing their paintings, photography, jewellery, sculptures, prints and textiles in the Victory Hall from July 18 to August 11.
For the full festival line-up or tickets, visit www.aboyneanddeesidefestival.org.uk