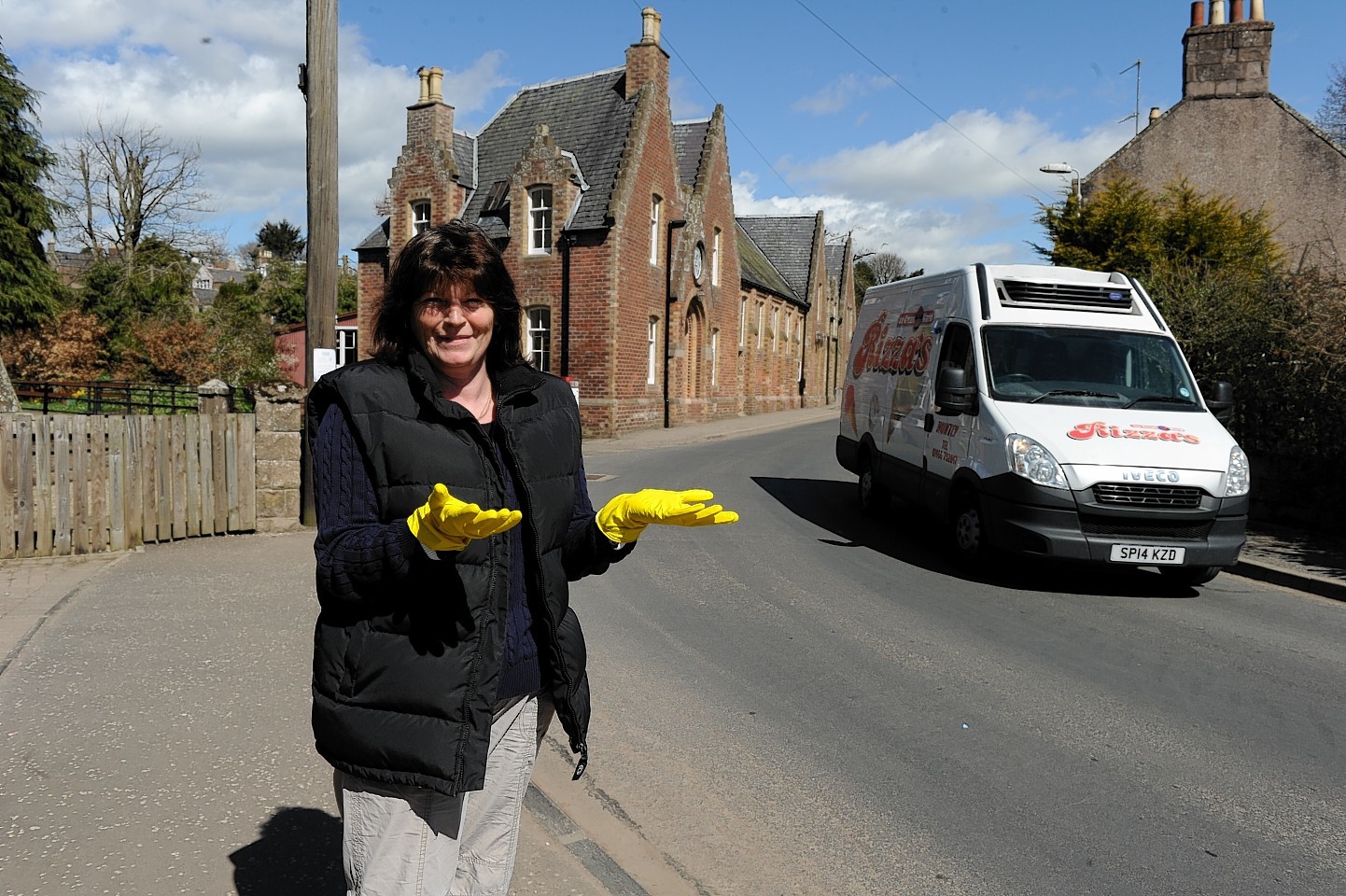 Plans to paint primrose yellow road markings in an Aberdeenshire village have been approved – despite protests from some locals.
The Auchenblae waiting restrictions – aimed at tackling safety concerns caused by parked cars and congestion – won the support of members of the Kincardine and Mearns area committee yesterday.
The lines will be a paler shade of regulation yellow to reflect the village's conservation area status.
They will be introduced at sections of High Street, Market Square, MacKenzie Avenue, Monboddo Street and Burnett Street, where traffic problems are at their worst when the village is busy.
The scheme attracted objections from some locals, who claimed the community depended on free parking.
And concerns were raised yesterday about the paler shade causing confusion among motorists.
Portlethen councillor Ian Mollision urged committee members: "Everyone knows what yellow lines mean. Keep things simple."
However, councillors ruled that their arguments were outweighed by the safety concerns – and that primrose was the most appropriate colour.
Aberdeenshire Council's Kincardine and Mearns roads manager, Philip Leiper, said: "We are looking now to approve the waiting restrictions so we can improve road safety in the streets around Auchenblae.
"Staff have been advised that sympathetic road markings be used. Primrose is the accepted colour in conservation areas within Aberdeenshire.
"It is supposed to be more sympathetic to the area it is in. They do have them up in Banff and Buchan."
Last night Auchenblae community councillor Shirley Castles said she was delighted that the scheme had been approved.
"This is the best news I have had in a while," she said.
"I have spoken to quite a few residents and they are highly delighted as well.
"Personally I would have preferred yellow lines because this is a safety issue. But it was pointed out to me in the community council meeting last night that there are red lines in Edinburgh and blue lines in other places.
"Primrose is close to normal yellow lines and the aim is just to try and be pleasing."