A fire which destroyed a historic north-east clubhouse used by curlers for 140 years is being treated as suspicious.
The wooden shed belonging to the Vale of Alford Curling Club was reduced to ashes at the weekend after a blaze broke out overnight on Saturday.
Among the items destroyed in the flames were 40 sets of curling stones, valued between £40,000 and £50,000. Historic photographs and trophies were also wiped out having been kept in the building in the village's Murray Park.
Last night a police spokesman said they were appealing for witnesses to the fire which caused tens of thousands of pounds worth of damage.
And David Rout, area manager and senior officer for the Scottish Fire and Rescue Service, urged anyone with any information about the fire to "protect their community" and come forward.
He said: "People who set fires can't know how they will develop or what the consequences will be.
"A fire is out of control from the moment it starts and flames, heat and smoke all threaten lives.
"Even if our crews can quickly put it out, the resources committed will have been unavailable for other emergencies.
"Deliberate fire-setting is a serious crime that no-one should ever accept. I would urge anyone with information to protect their community by sharing it with the police or Crimestoppers."
PC Neil Duncan added: "The Vale of Alford curling club has been in Alford for About 140 years and is an important part of the community.
"Not only does it form part of the local history of the area but is part of the history of curling as a sport, as The Vale of Alford curling club was one of only a few reaming outdoor curling clubs in the country."
A local dog walker raised the alarm at around 8.15am on Sunday. They had been accompanied by the club's maker Willie Milne, who raced down with president Andy Travis to survey the damage.
Mr Milne said: "I knew it was suspicious from the moment I heard the fire brigade was being sent out.
"The building is so old that it must have about 100 coats of paint on it, it was a recipe for disaster really.
"Unfortunately the village has changed so much these last few years."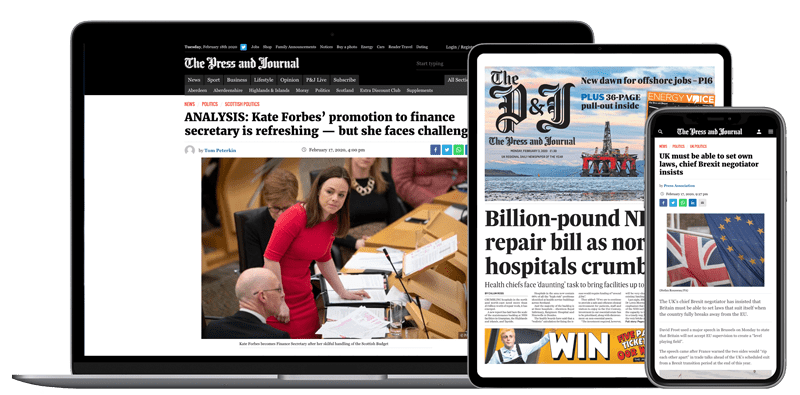 Help support quality local journalism … become a digital subscriber to The Press and Journal
For as little as £5.99 a month you can access all of our content, including Premium articles.
Subscribe