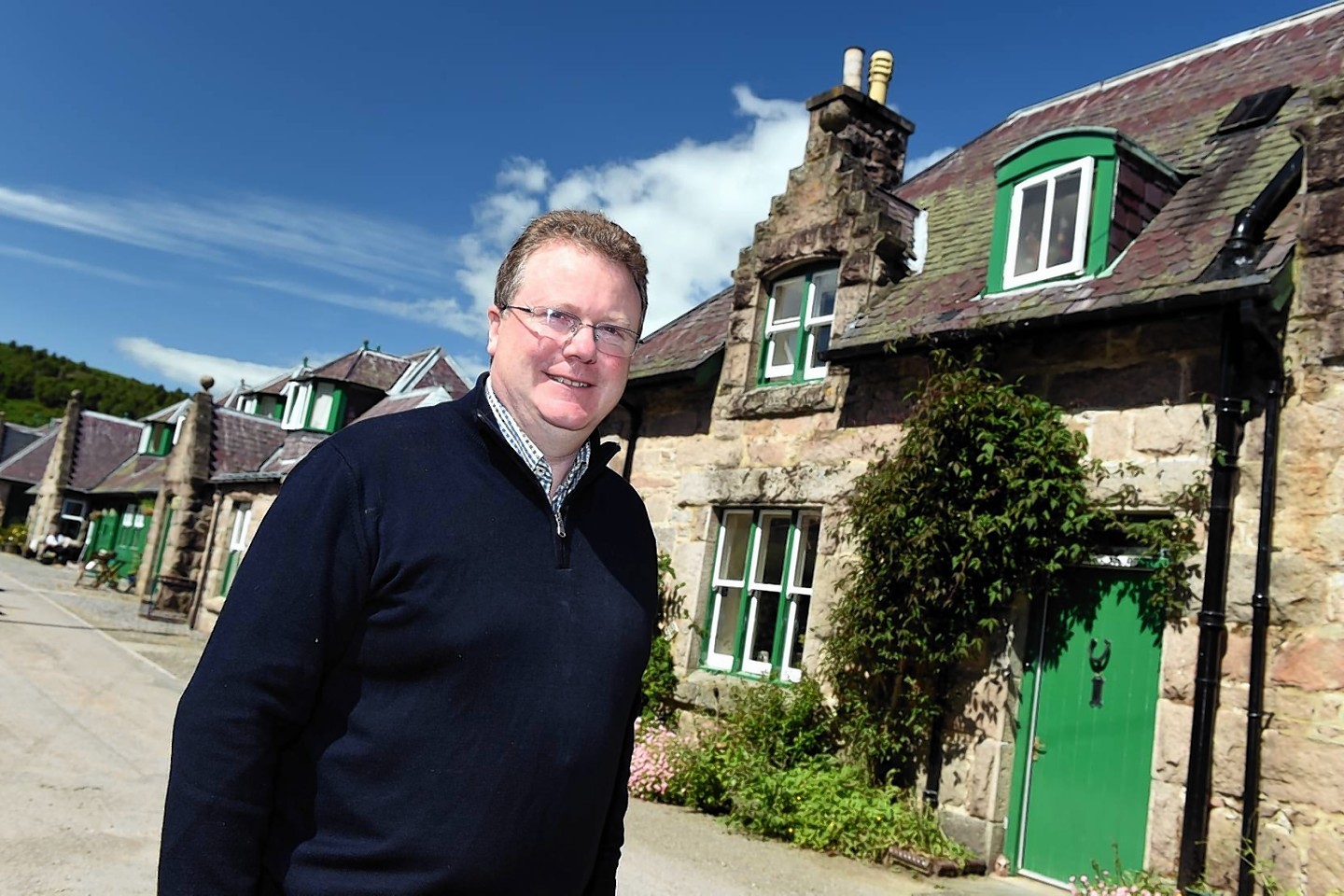 It is home to wildcats, stags and birds of prey – not to mention one of the north-east's last strongholds of Scots pine.
And now the historic Glen Tanar Estate, near Aboyne, is furthering its commitment to the natural world with an innovative green energy scheme.
The secluded Deeside beauty spot – established as an estate in 1869 – has heralded in a biomass district heating scheme to warm homes and other buildings on its grounds in place of oil and electrical systems.
The scheme – using woodchips from the annual timber harvest – has been introduced at eight properties on Glen Tanar, and is now heating the main office building and ballroom.
A plant room and a woodchip hopper and stores have been built and district heating pipes put in place.
It will be expanded across a wider area shortly with 11 homes in line to be connected by autumn 2016.
The project is one of the largest single investments that Glen Tanar's owner, Michael Bruce, has ever undertaken.
Yesterday he said it underlined his team's commitment to the environment.
It comes as the Glen Tanar visitor centre was awarded a gold star rating by the Green Tourism initiative.
Mr Bruce said: "The biomass scheme is a very long-term project which we are committed to investing in and delivering because of the long-term environmental benefits and reduced heating costs for the community that it will bring.
"It has taken three years to get to the point of completing phase one and it will be eight to nine years to see any kind of payback, but the positive impact that it will have on Glen Tanar during that time is immeasurable.
"To finally have the first phase of the district heating system operational, and then to learn that the visitor centre has been recognised for having the highest possible green credentials, has reinforced just how important sustainability is to the estate."
Glen Tanar ranger Eric Baird – who uses the visitor centre as a base – said: "Glen Tanar is a very special place. By going green and embracing that concept wholeheartedly we are doing what we can to ensure that the glen is preserved for future generations."