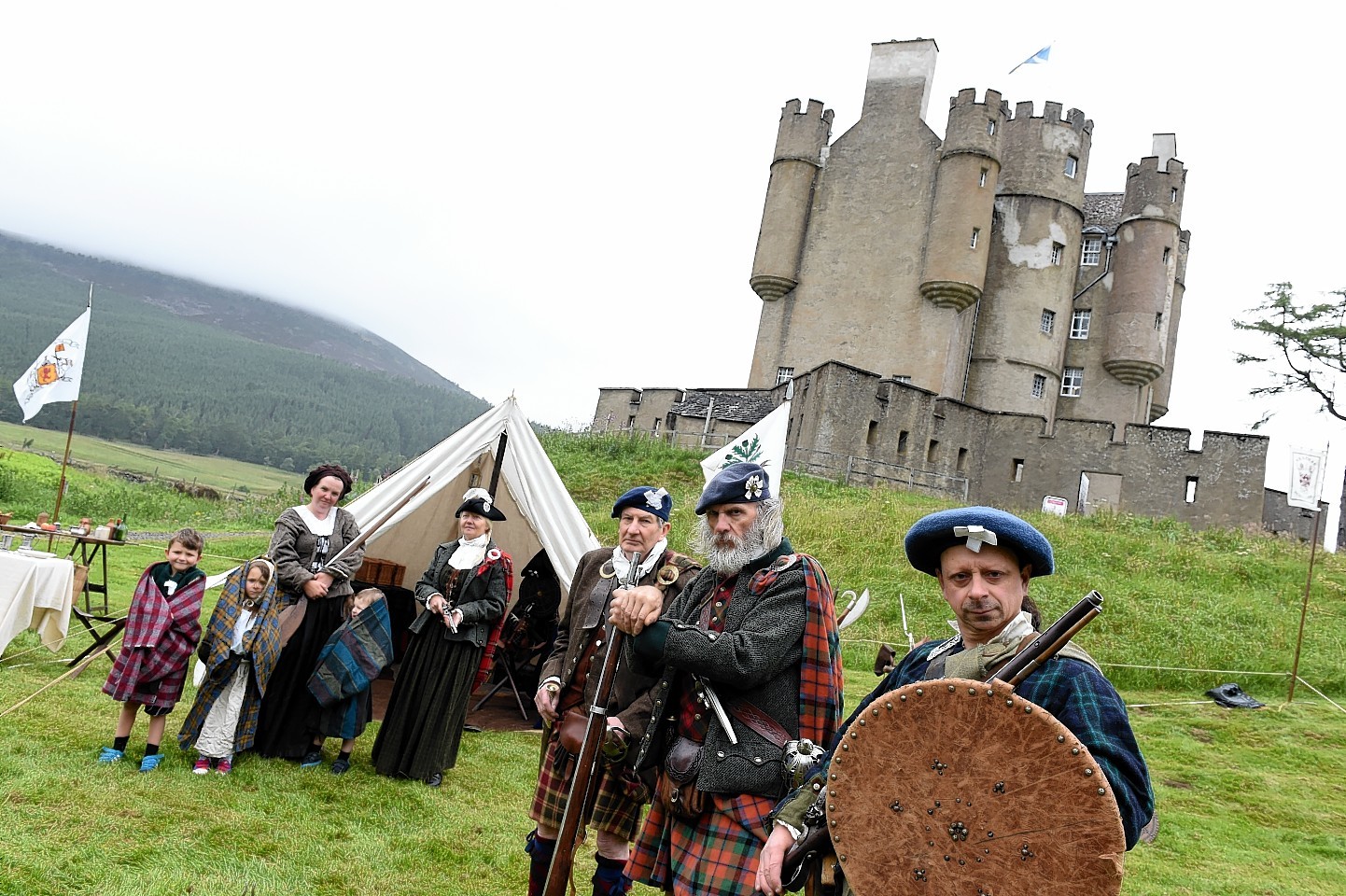 It is almost three centuries since 10,000 loyal north-east men gathered in the grounds of an Aberdeenshire landmark during the first Jacobite rebellion.
And yesterday Highland warriors once again drew their swords and donned their kilts as they flocked to Braemar Castle to remember the bloody uprising of 1715.
The first Jacobite Festival marked the forthcoming anniversary of September 1 when a band of men rallied around John Erskine, the Earl of Mar, with the aim of restoring the ousted "Old Pretender" James Stuart to the throne of Scotland and England.
Hundreds of visitors enjoyed a programme of events, which opened on Friday with an evening of Jacobite music at St Margaret's Church in Braemar featuring performances from Tarland fiddler Paul Anderson, singer Sheena Wellington and Feis Rois.
Saturday brought a reenactment of the Earl of Mar's gathering of the clans near the Quoich water – complete with bagpipes and a barbecue.
And yesterday the castle played host to a Jacobite living history fete, offering visitors the chance to come face to face with actors playing some of the key players in the '15 rebellion.
Locals donned kilts for a day of family fun which included traditional food and music.
Braemar Castle manager, Laura McMeekin, said yesterday's showers of rain had done little to dampen the mood.
She added: "We just soldiered on. We have had a fine day, the ceilidh bands have been playing and we have been playing a lot of games.
"There has been sheep shearing and loads of kids are learning from the Jacobites – young soldiers getting into the Highland spirit.
"We had a full house for the Jacobite concert and full house for the barbecue and a reenactment of the gathering of the clans."
She said the weekend had attracted a good turnout of "Americans and Canadians searching for their Outlander connections", adding: "It has been a really wide mix.
"It is not quite the anniversary of the Braemar Castle rally but it would be the anniversary of the Earl of Mar's fleeing London.
"The clans were on the move."