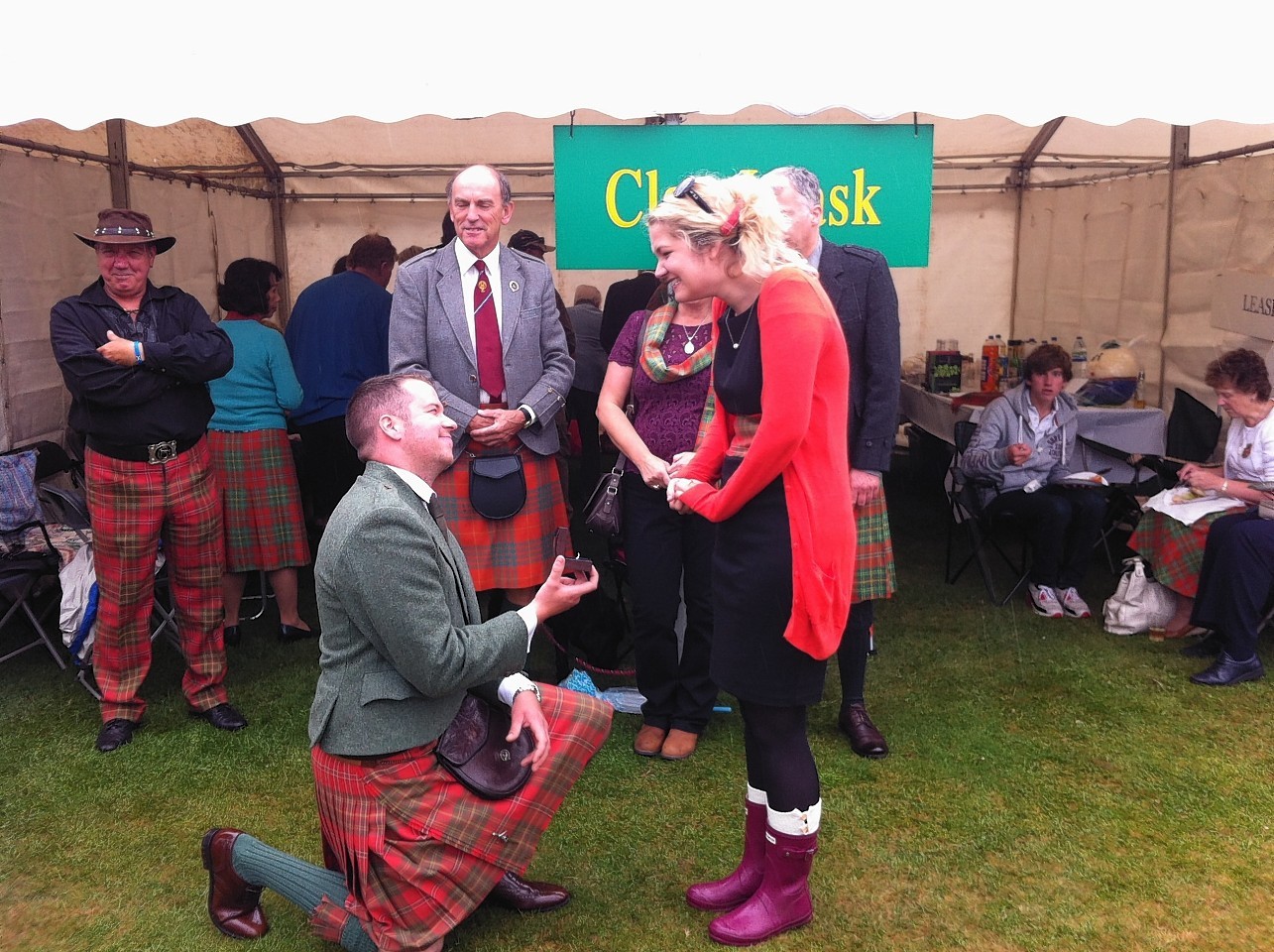 Surrounded by his fellow clansmen at last year's games, he got down on one knee in the rain-soaked grass of Aboyne green to propose to the woman he loves.
Now Sandy Leask and Fiona Miller are set to be married in a matter of weeks.
The electrician made his annual pilgrimage from Causewayhead, Stirling, to Aboyne at the weekend to join his north-east family for the Clan Leask gathering at the games.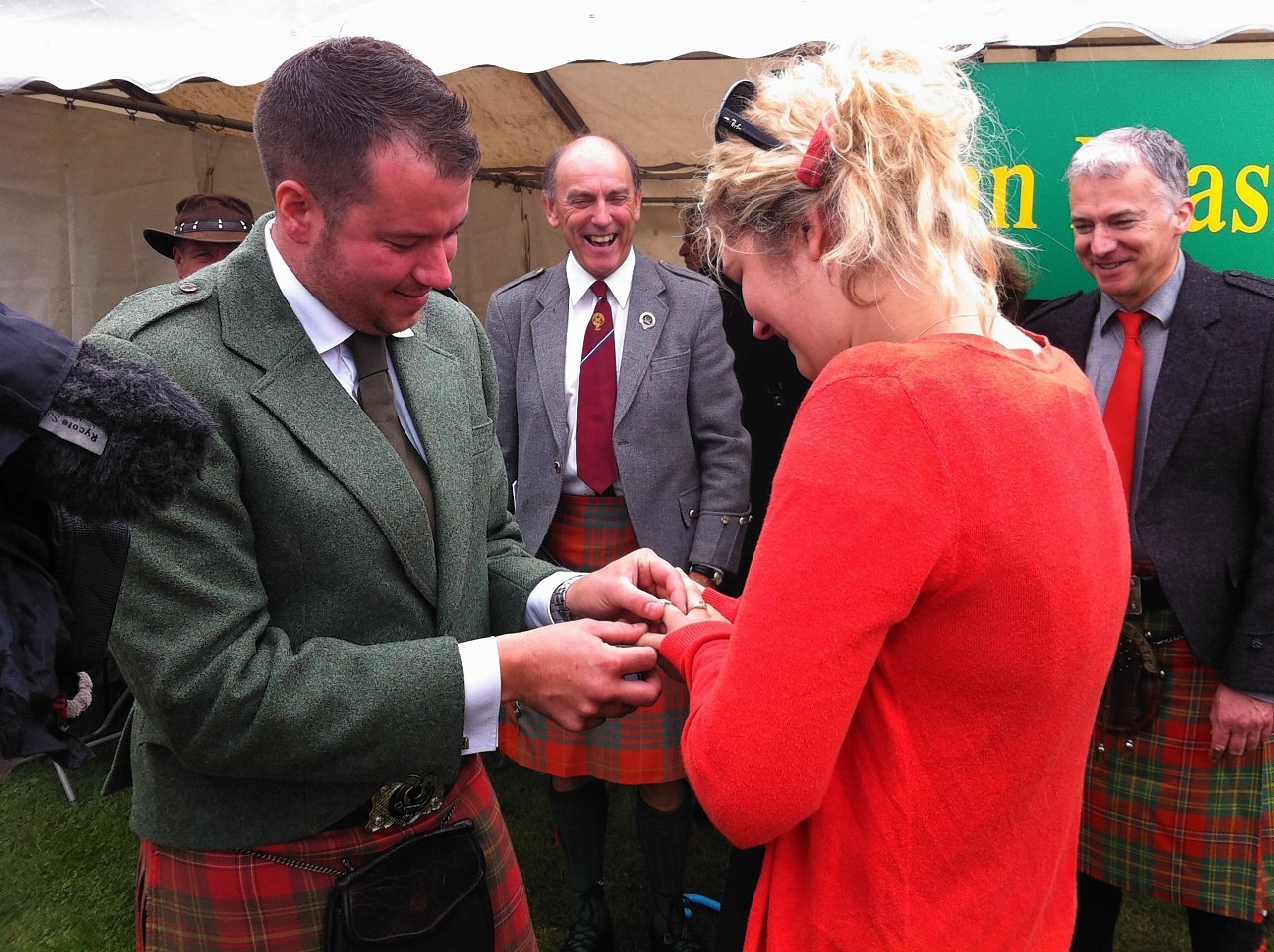 The couple will get married on October 3 on the banks of Loch Lomond at Boturich Castle.
Unfortunately, due to the wedding of a friend the soon-to-be Mrs Leask couldn't make it to Aboyne this year – but Mr Leask said they would return as a married couple next year.
He added: "We love Aboyne, it has made it a bit more special for us getting engaged here a couple of months ago.
"I actually come up form Stirling on the motorbike when we had a nice day not too long ago. I came in and had a walk about the green, it was bringing back fond memories."