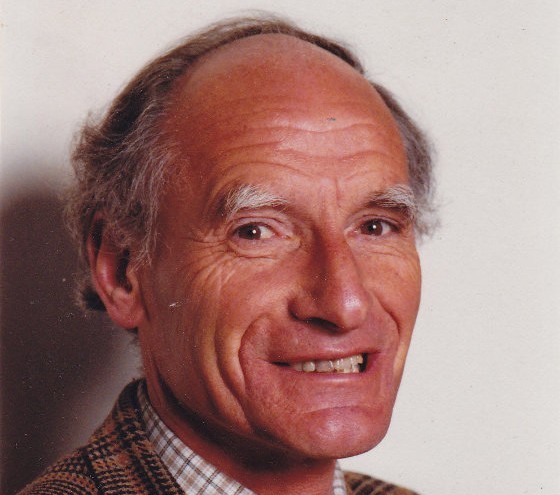 One of the best-loved teachers at a north-east school will be remembered by staff and pupils at a memorial service this month.
Donald "Kangy" King taught Latin, scripture, computer science and history at Lathallan School, near Johnshaven, for 34 years.
He died in January aged 89 after struggling with ill health for years.
Now a group of his former pupils – spurred on by their fond memories of the teacher – will hold a thanksgiving service in his memory on August 29.
Former pupil Alistair Shepherd, chairman of the Old Lathallian Association and school governor, organised the memorial service.
The solicitor said his most vivid memories of Mr King were the harrowing accounts he told of his youth in Kent watching the Battle of Britain unfold in the skies above.
Mr Shepherd, 55 – originally of Stonehaven – said: "Everyone has a teacher like him. He was a character and a very inspiring teacher.
"The war was not on the curriculum of the school but he lived in Kent during the Battle of Britain and we used to get him to talk about that.
"Everyone from Lathallan remembers about the Battle of Britain from the fields of Kent.
"Only now do we realise how much we picked up off him. He could have moved on and become a headmaster somewhere else but he was more than happy to give all his life to Lathallan."
Mr King was born in Kent in 1925 and served in the RAF before studying at St Andrews University.
He came to boarding school, Lathallan, as a teacher in 1950 and stayed there until his retirement in 1984.
Mr King set up the school's innovative Nuffield Foundation science curriculum, and was in charge of the school projector – introducing hundreds of pupils to the magic of the silver screen.
He was also at the forefront of computer science teaching by the 1980s and his DIY skills led to him building every inch of the home he retired to in Clashnessie, Sutherland, with his own hands.
Mr Shepherd added: "That is the sort of guy he was. I was at his funeral in Inverness, but we wanted to have a local service to him."
A laboratory in the school's forthcoming science centre will also be named in his memory.
Mr King is survived by his wife Aileen and two children Pamela and Alisdair King.