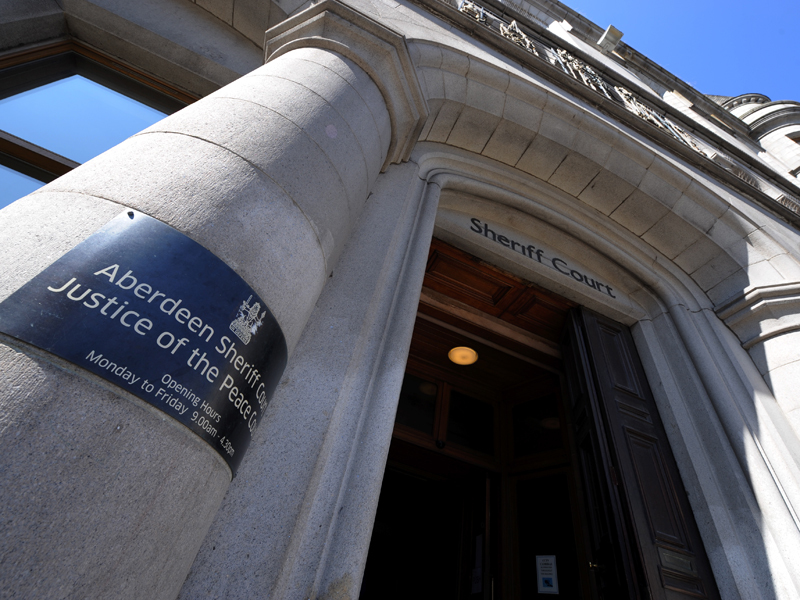 A man who claimed he could not fetch help for his fatally injured cat because of an anxiety order has been found guilty of causing the animal "unnecessary suffering".
Harry Hutchison's black and white cat is believed to have been injured after being hit by a car near his caravan park home.
The 57-year-old found the pet, named Tom, on his bed covered in blood and urine one morning in October last year but did not take it to the vet.
A female friend phoned him three times that day begging him to seek treatment for the creature.
It was not until the woman's daughter intervened and phoned the Scottish SCPA that the cat was finally seen by a vet – after almost 12 hours of suffering.
There was nothing that could be done for Tom and he had to be put down the following day.
Jobless Hutchison appeared at Aberdeen Sheriff Court yesterday accused of failing to get prompt and appropriate treatment for the animal's severe injuries.
He denied the charge but was found guilty after a one-day trial.
Sheriff Alison Stirling fined him £200 and banned him from keeping cats for two years.
The sheriff had considered giving him unpaid work in the community but changed her mind when she heard he suffered from agoraphobia – an anxiety disorder that can make people feel housebound.
During the trial, a Scottish SPCA officer told the court Hutchison had used the same excuse to her when asked why he had not taken the animal to the vet.
Inspector Fiona Shand, 27, told the court she and a colleague were called out around 7.45pm on October 10 to Hutchison's home at Persley Caravan Park in Aberdeenshire.
They found the cat lying on a bloodstained blanket in front of an electric fire, unable to move its back legs and in distress.
Hutchison agreed to hand over ownership to the animal charity, who rushed Tom to a vet.
Veterinary surgeon Katie Sloan, 25, was on duty at Aurora Vet Clinic in Aberdeen at the time. She administered a sedative and pain relief before performing an x-ray the following day.
The results showed Tom's pelvis had been crushed, damaging his internal organs.
Giving evidence yesterday, Miss Sloan said: "I felt that in my professional opinion that the best thing to do for the cat was to put it to sleep."
Leaving court yesterday, Hutchison said: "I've just been in shock since my cat died. It was so sad."