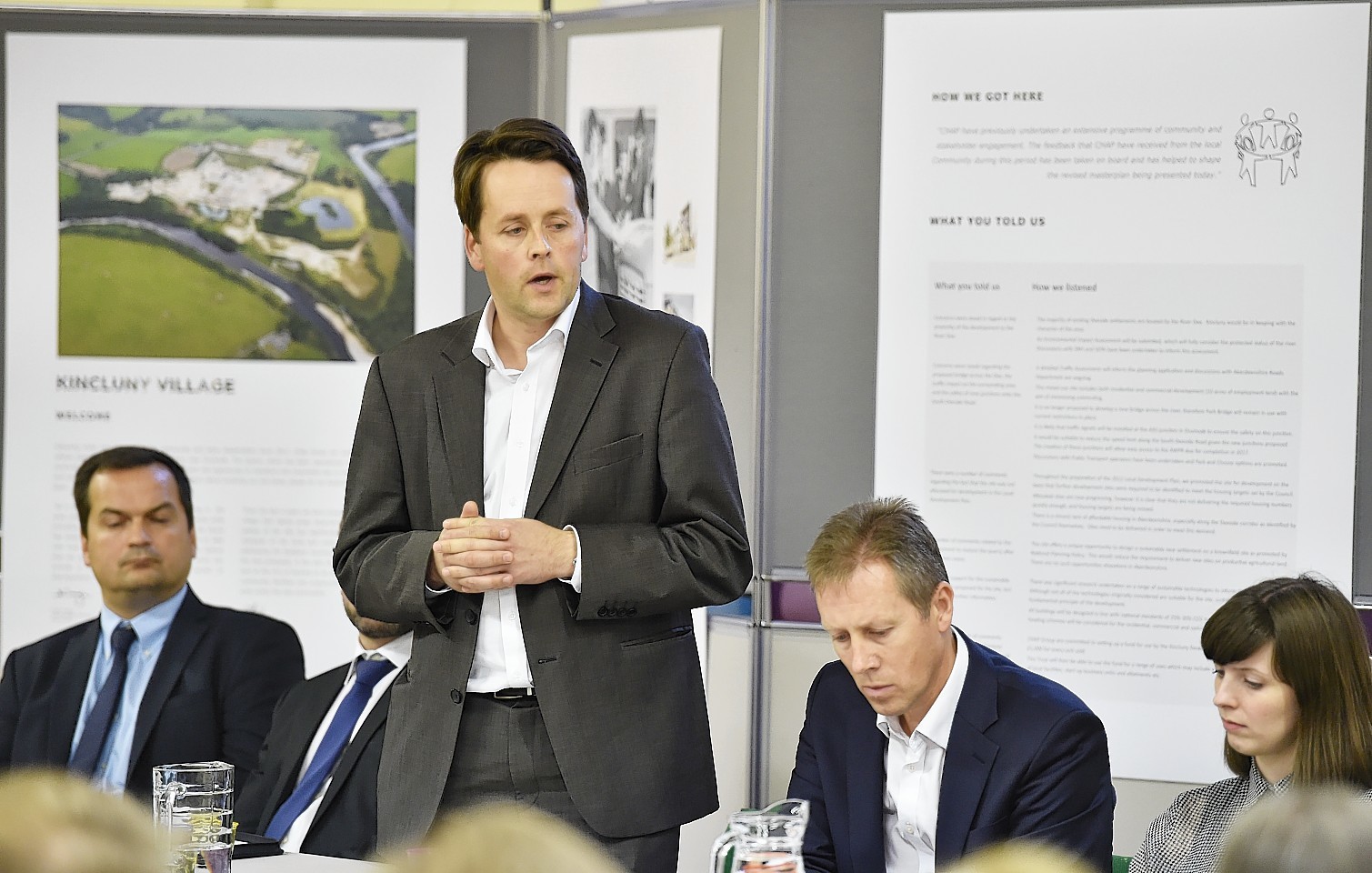 Dozens of residents turned out last night to discuss controversial plans to build 1,500 homes at an Aberdeenshire quarry.
Crathes, Drumoak and Durris Community Council organised the meeting to give residents the chance to quiz developer Chap Group on their proposals to create Kincluny Village at Park Quarry, near Drumoak.
As well as the homes – of which about 500 would be low-cost for "key workers" such as teachers, sheltered housing, housing associations and first-time buyers – there would community facilities in the "heart" of the village.
But many residents are still against the plans, and last night questioned why the Chap Group was pushing on with the project when it had not been included in the 2016 local development plan.
Chap Group's joint managing directors Hugh Craigie and Douglas Thomson insisted it was needed to address the housing shortage, and would create a "much-needed and vibrant community" in Deeside.
Mr Craigie said: "We believe the local development plan is failing to achieve what it set out to do. In not achieving those number of development identified within the plan, there is a problem in supply and affordability in the local area.
"The only way that can be addressed is for more developments to come on stream.
"We have a shovel ready project we could get on stream very quickly and start providing these houses."
But residents repeatedly raised concerns about the impact such a large development would have on traffic, particularly South Deeside Road and Park Road.
One woman said: "Where are all the cars going to go? South Deeside Road is just about full if you're trying to get into Aberdeen to work, a doctor's appointment or to put your car into the garage. The roads are full, were is all this traffic going to go?"
The experts suggested the Aberdeen bypass would alleviate some of the problems, but the crowd were quick to point it would do nothing for those heading into the city.
The developers also stressed they were only at the stage of providing a masterplan, so could not commit to what community facilities would be built – much to the incredulity of some of the residents.
One woman said: "I don't understand how you can think of building all these houses without building up the essentials too. The schools are full and can't accommodate the people that we already have, what impact is another 1,500 going to have?"
Chap Group are expected to submit their planning application to Aberdeenshire Council in the coming weeks.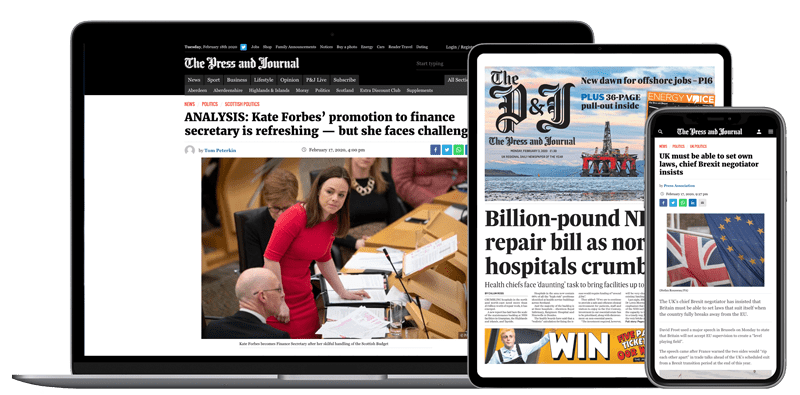 Help support quality local journalism … become a digital subscriber to The Press and Journal
For as little as £5.99 a month you can access all of our content, including Premium articles.
Subscribe