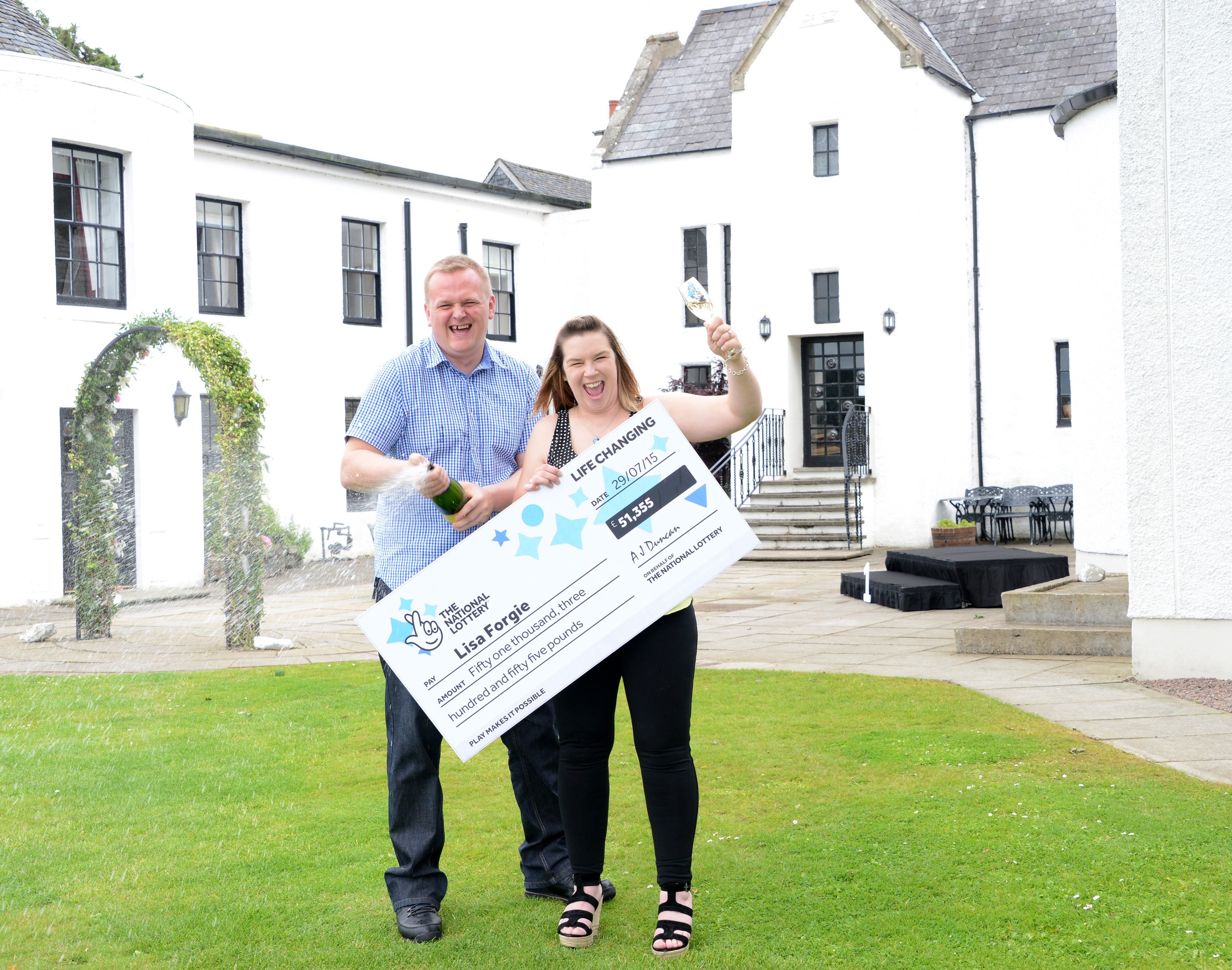 A Formula 1-loving couple from Aberdeen are set to shift their lifestyle up a gear after scooping £51,355 from the Lotto draw on Wednesday July 29.
Taxi firm manager Lisa Forgie (34) and her taxi driver fiancé, Neil Robertson (37), who played and won online, matched five numbers and the bonus ball in the draw to drive away with a life-changing sum of money.
Lisa has played the same Lotto numbers for many years and, although she has had a few small wins, she moved up a few steps on the winners' podium when she discovered she'd won a major prize:
Lisa said: "I always play online and before going to bed on Thursday night I thought I would quickly check the winning numbers.
"I went on to the National Lottery website and started reading them.
"I have played the same numbers for so long that I know them off by heart and as I read along the line I couldn't quite believe they were the same.
"I kept reciting my line in my head to make sure they matched, it just seemed unreal.
"Only later did I see that I had an email from The National Lottery asking me to check my account as there was some news, and only when
"I logged on did I realise how much I'd won! Initially I thought it was £51; it didn't sink in that it was actually over £51,000."
The first thing Lisa did was call Neil, who was out working, and ask him to come home: "At first he panicked because he thought there must be something wrong if I was asking him to come home during his shift.
"Then I had to tell him it was because we had won the Lottery!
"I didn't sleep at all that night waiting for the National Lottery Line to open in the morning."
The couple celebrated their win at Maryculter House Hotel in Aberdeen where they will be celebrating again in 2017 when they get married.
Lisa added: "Ironically we met when we were both working at a wedding exhibition! I did think about spending some of my winnings on the wedding but what I have planned is already my ideal big day.
"We will be putting money towards a deposit on a new house with a garden for our son as he grows up, and a good holiday."
Lisa's day job revolves around cars but they are also her passion in her spare time, as she is a huge Formula 1 fan.
Lisa said: "I have been to lots of Grand Prix races, including Belgium and Silverstone but my dream is to go to Brazil. I'll definitely think about planning a trip there now I've won.
"The money really will enhance our lives; it's enough to keep you comfortable for a very long time. I'll still keep playing though – in fact after I found out I'd won I logged on and put my numbers on for the Saturday draw!"
The winning numbers on 29 July draw were 18, 21, 31, 42, 45 47 and the bonus ball was 19.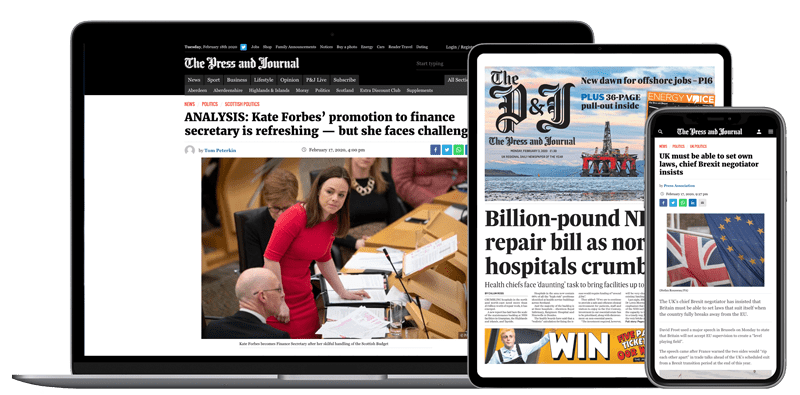 Help support quality local journalism … become a digital subscriber to The Press and Journal
For as little as £5.99 a month you can access all of our content, including Premium articles.
Subscribe