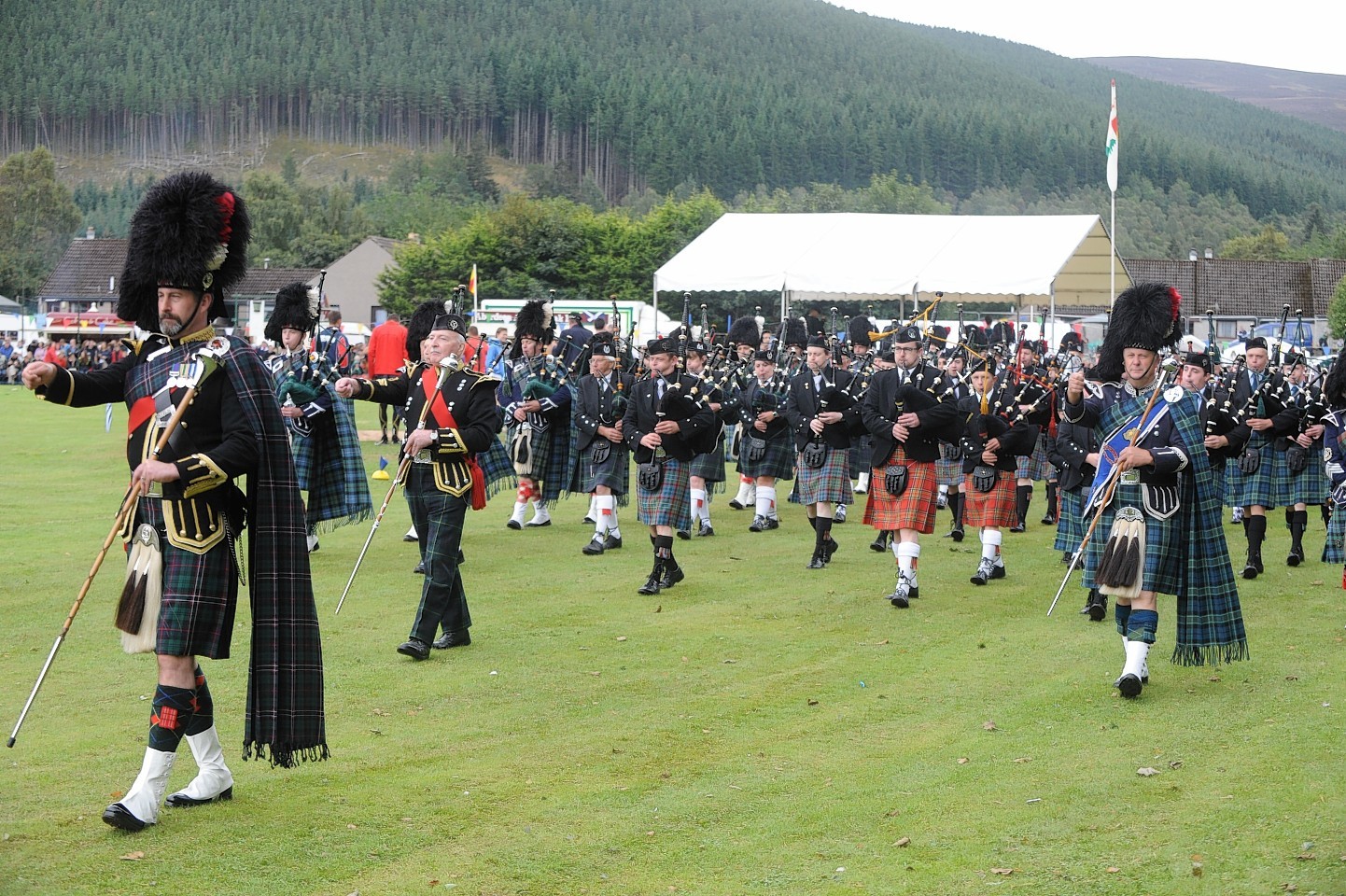 Thousands are expected to turn out for one of Aberdeenshire's most popular summer gatherings tomorrow.
The organisers of the Ballater Highland Games – which take place on the church green – hope the event will bring some much-needed relief to the village just months after its historic Old Royal Station was destroyed in a fire.
Chairman of the committee, John Sinclair, said they were expecting about 4,000 people this year.
Among the highlights will be the hill race up the wooded Craig Coillich, which is likely to feature a turnout of about 100 athletes.
A troop of Highland heavies will carry out feats of strength such as tossing the caber and throwing the hammer, while the Culter Boys Brigade, Ballater, Towie and Kintore pipe bands will be on the march.
The bands will also lead games chieftain Captain Alwyne Farquharson, of Invercauld, into the arena at 3pm.
Highland dancing competitions and a range of food and craft stalls will be among the other attractions.
In addition, the Queen's own Royal Guard will make the journey from the neighbouring Balmoral estate to compete in the tug o' war and running events.
Mr Sinclair said: "The hill race is a big attraction, we are hoping for around 100 people. The current record has stood since 1978.
"The heavies will be there too, and we are chock-a-block with stalls this year."
He added: "Ballater is busy with Victoria week and we are hoping for a crowd of about 4,000.
"The station was a major loss to the town, the village could certainly do with a good boost."
The fire-damaged Victorian building housed several businesses and was one of Ballater's biggest tourist draws.
Almost 50 firefighters tackled the blaze in May.
Aberdeenshire Council has pledged to restore the property and is working closely with Historic Scotland.