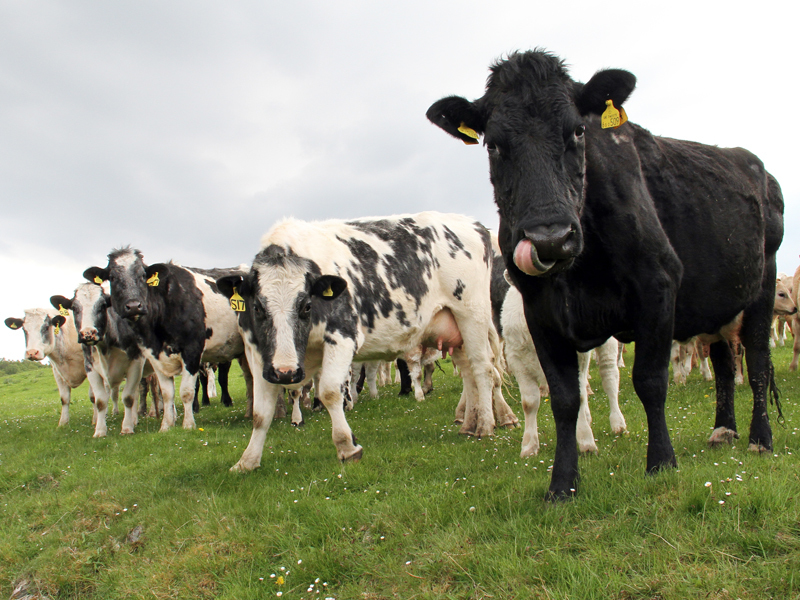 An award-winning beef farmer has admitted committing a string of failings in the way he manages his cattle.
Gordon Kemp was caught out by Aberdeenshire Council's animal health and welfare inspectors after they carried out an investigation at his farm at the Bridge of Alford.
The 38-year-old appeared at Aberdeen Sheriff Court yesterday and admitted four charges – including failing to inform the government of the death of 94 cattle.
It comes after Kemp was crowned the winner of the McIntosh Donald/Tesco Best Scotch Steak competition at the Royal Highland show last month.
Kemp faced a total of 10 criminal charges relating to record keeping and cattle identification procedures.
The court heard that on January 15 this year, at Waterside of Forbes, Bridge of Alford, the farmer failed to complete and keep an accurate register.
He further failed to "timelessly and accurately" record the deaths of animals.
Then between January 14 and 18 this year, at the same farm, Kemp placed an ear tag on one of his beasts that had already been used by another.
Weeks later, on February 6, Kemp failed to inform the Scottish Ministers about the deaths of 94 animals on his farm.
On February 18, at Highland Meats, Saltcoats, Ayrshire, Kemp used an identification document, such as a movement card or passport, for an animal other than the cow it had been issued for.
Last month, he took his prize at the Ingliston show having only entered the competition for the second time.
His winner was a sirloin steak from a 370.8kg Limousin cross steer.
On winning the award he was presented with the Quality Meat Scotland Trophy and first prize of £1,000 by Farm Minister Richard Lochhead.
Mr Kemp's family have farmed at Waterside since it was bought by his great grandfather, John Gordon, in 1945.
Last night a spokesman for Aberdeenshire Council said: "Animal health and welfare inspectors carried out an investigation into cattle identification and record keeping on the farm which resulted in a report of ten charges under the Cattle Identification ( Scotland) Regulations 2007 being sent to the Procurator Fiscal.
"Aberdeenshire inspectors work hard to enforce these regulations to ensure full traceability of meat products from farm to slaughterhouse and the integrity of the human food chain.
"Cattle identification is also essential to control the spread of animal disease in the event of a disease outbreak. The farming and red meat industry forms a large proportion of the local economy and legislative compliance is vital to that."
It is understood that the 94 animals died at the farm over a period of 10 years.
Mr Kemp declined to comment at his farm last night.
He will return to court next month to be sentenced.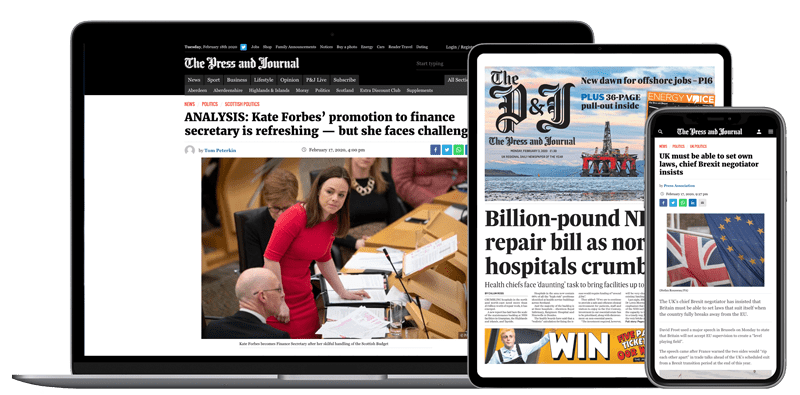 Help support quality local journalism … become a digital subscriber to The Press and Journal
For as little as £5.99 a month you can access all of our content, including Premium articles.
Subscribe