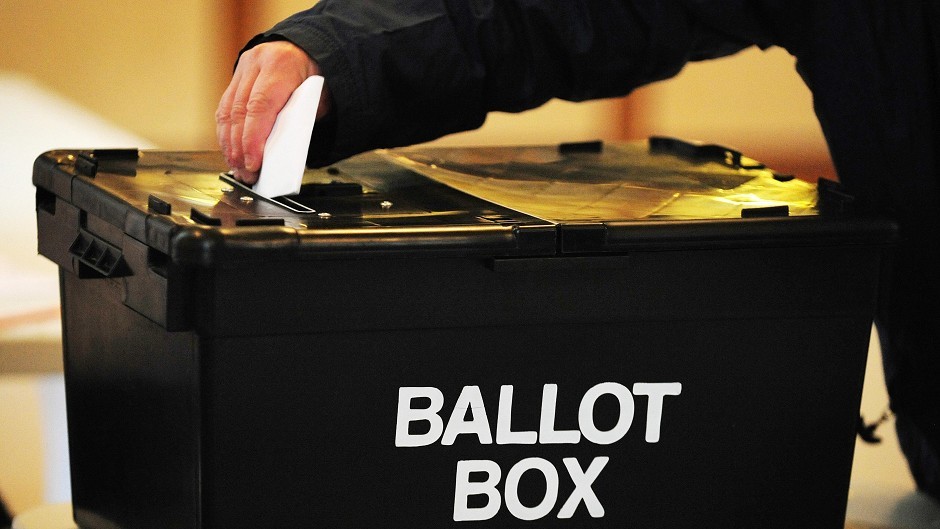 Voters in Aberdeenshire will go to the polls to elect two new councillors in November.
The by-elections in the Huntly, Strathbogie and Howe of Alford ward have been triggered by the death of SNP member Joanna Strathdee last month and the resignation of Liberal Democrat Alastair Ross on health grounds.
The election will be held on Thursday, November 5, with the count the following day at a venue to be decided.
Mrs Strathdee died aged 60 at her home in Huntly on August 23 after a lengthy battle with cancer.
Tributes flooded in for the former Aberdeenshire SNP group leader, who had served her home area since 1999, and the flags at the council's Woodhill House headquarters in Aberdeen flew at half mast the day after her death.
Despite being diagnosed with ovarian cancer in 2009, the mother-of-two continued to serve her ward until her final days.
She served as Aberdeenshire's SNP group leader from 2007-2010, and also stood in the Westminster elections for Gordon in 2005 and Aberdeen North in 2010.
Alford resident Mr Ross has decided to step down on health grounds after being a ward councillor since 2007.
Last night Liberal Democrat group leader Karen Clark praised his "hard work and dedication".
She said:" I am very sorry that we shall be losing such a valued member of our Liberal Democrat team on the council.
"Alastair Ross has been a hard working and dedicated councillor who has served his community well over the past eight years and has made a real contribution.
"We know that Alastair always put his community first and his recent ill health has meant he has not been able to carry out his duties as he would have wanted.
"It has been a very difficult decision for him to stand down but he remains committed to the party and its values and will do everything he can to ensure we get another excellent Liberal Democrat councillor returned in this ward."