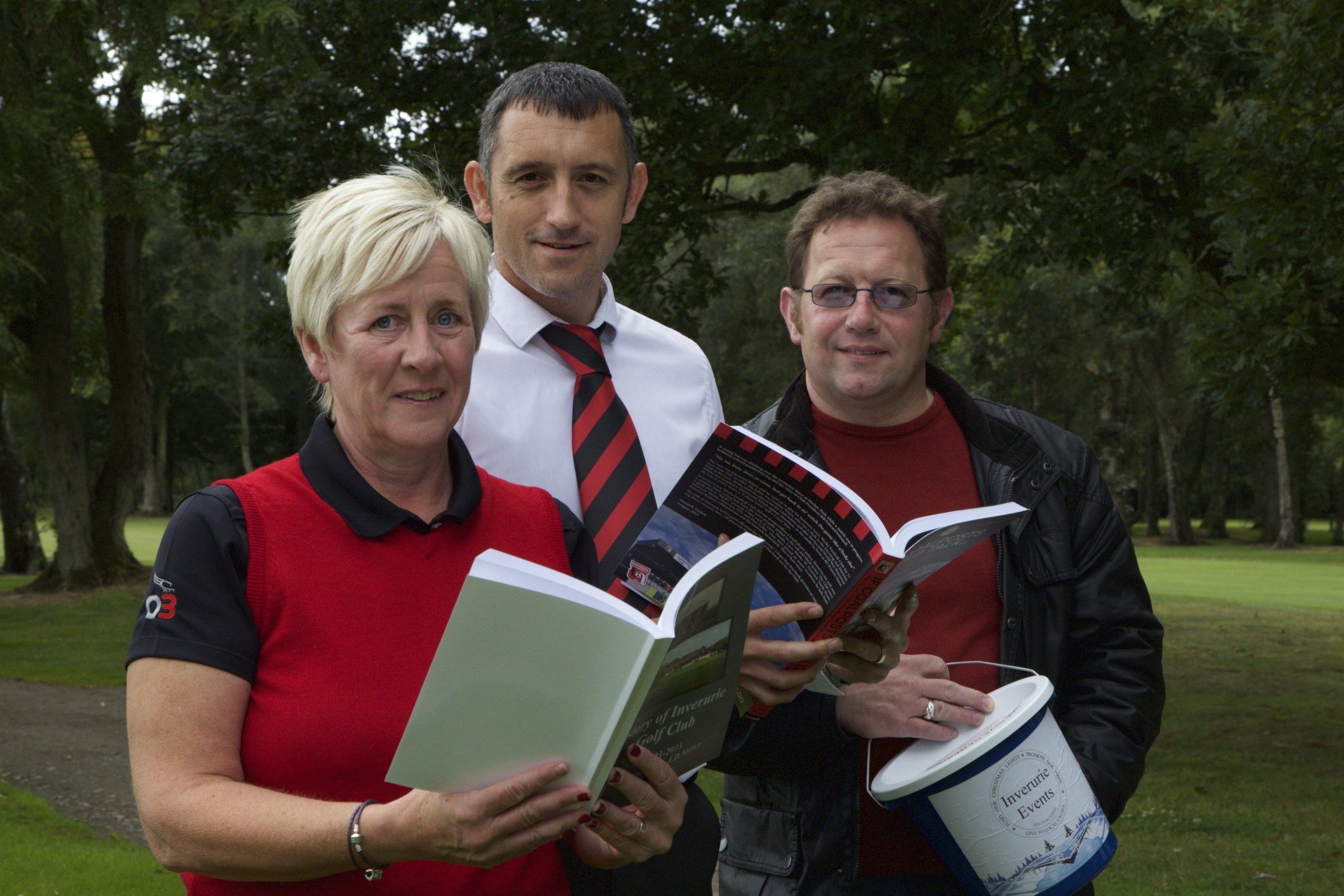 Hundreds of superheroes, film and TV characters are expected to flock to Aberdeenshire's very own Comic Con this weekend as a popular literary festival gets under way.
Inverurie's World of Words will run for eight days starting tonight, and will include the second Inver-Con and the star of a classic Scottish film.
Comic book fans will attend Inverurie's Garioch Community Centre from noon on Saturday for the sell-out event, which is a replication of the hugely popular San Diego Comic Con that attracts about 130,000 people every year.
This year's World of Words is packed with events, including presentations from top author Matt Lewis and actor novelist John Gordon Sinclair, of Gregory's Girl fame.
This year will also be a celebration of local Inverurie and the wider Garioch area's history and culture, with talks on Inverurie's Loco Works Football Club by writer David Fasken and another on the town's golf club.
All money raised from the event will go towards local charity Inverurie Events, which funds the town's Christmas lights and supports local causes.
Festival organiser Neil Baillie, who is also secretary of the charity, said this year's theme was "bringing community together".
He added: "This year we have incorporated lots of other types of events, we have got events like Comic Con to bring in the youth and we are really delighted to have John Gordon Sinclair and Matt Lewis coming along this year."
Chairman of Inverurie Events, Aberdeenshire Provost Hamish Vernal, said: "Our big name this year is John Gordon Sinclair, and we have had big names in before.
"We had Ian Banks before he passed away and we have had Stuart MacBride, so we have had some good headliners but each year we have built on the success of the previous year.
"We feel we have a really successful template of people turning up to it. We are setting our sights high in terms of attracting big names and expanding the amount of events that we have."
He added he hoped the festival could grow in popularity not only in the north-east but across the country.
Aberdeen University's Professor Dan Wall, will get things underway at 7pm tonight at the Acorn Centre with his presentation Beyond Words: Literature and Controversy.
Matt Lewis's talk on his best-selling book, Last Man Off, will take place at Inverurie Library on Saturday at 7pm, tickets are £7 including refreshments.
Groupfest – an opportunity to meet the people behind Inverurie's community groups and clubs – will be held on Monday at Garioch Community Centre from 7pm. Entry is free.
Writer and poet John Killick – who has worked with dementia sufferers since 1992 – will present two poetry events on Wednesday, September 9.
The poetry sessions for people with the condition will be held at the Hopeville Social Club from 10.30am to noon and the event for dementia carers at the library from 1.30pm to 3pm.
A local history event featuring local and family history displays is being held at Inverurie Library on Tuesday at 2pm.
If Goalposts Could Talk, by David Fasken, will also take place on Tuesday at 7pm at the Loco Works FC Social Club. Tickets £5.
A History of Inverurie Golf Club by JD Miller will be held on Wednesday at 7pm and tickets cost £5.
Family event, Summertime Sessions, will be held at Inverurie Library on Friday, September 11 at 10.30am and will be a day of songs and stories for kids and parents.
The library will also host a screening of film Ensemble Cast Join for High Jinks on Jaipur on Thursday at 7pm.
The events will finish with John Gordon Sinclair's talk on his written work, which includes novels Seventy Times Seven and Blood Whispers. It will be held at the Acorn Centre on Saturday at 7pm and tickets cost £10.
Tickets for all events are available from Inverurie Library.