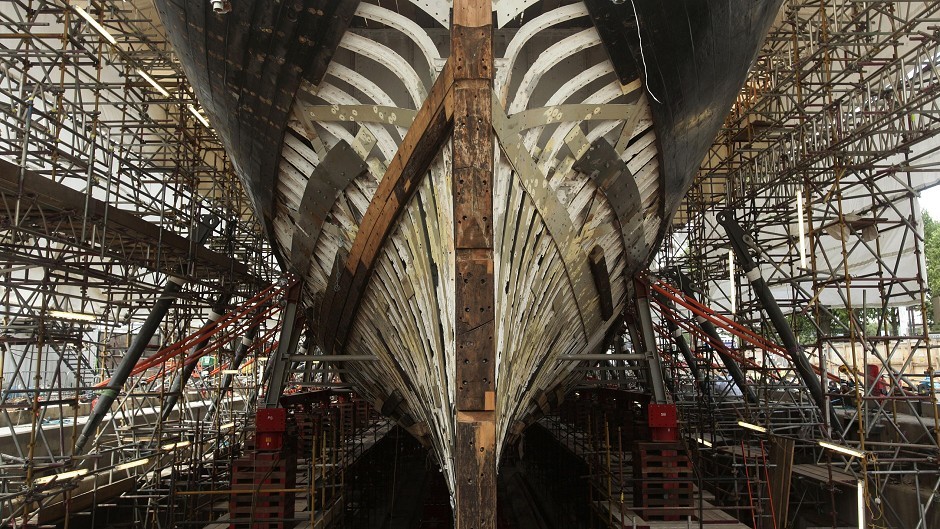 A north-east man who helped cement Scotland's status as global innovators in shipbuilding is to be commemorated with a memorial in his home town.
A plaque dedicated to Hercules Linton – the designer of celebrated ship Cutty Sark – will be installed in the old graveyard in Inverbervie.
Cutty Sark – built on the River Leven, Dumbarton in 1869 – was widely recognised as the fastest tea clipper in the world, and transported goods ranging from fine teas, to gunpowder and buffalo horns from most major ports around the world.
Born in 1837, Linton made his name designing and building ships, but would also serve on the town council and was appointed a fellow of the Society of Antiquaries of Scotland, before his death in 1900 at the age of 64.
His most famous creation – currently berthed in Greenwich, London – is listed on the National Historical Fleet, which is the nautical equivalent of a Grade A listed building.
The vessel is one of only three remaining 19th-century wooden clippers in the world.
In 2007, a fire tore through the ship – costing £10million of damage – which led to it being closed for six years while extensive repairs were carried out.
It would survive a second minor fire in October last year.
Linton is one of eight historical groups or figures to be recognised by the Historic Scotland Commemorative Plaques Scheme, now in its fourth year.
This year's other recipients are Henry Bell, the Scottish engineer who introduced Europe's first successful passenger steamboat service, aviation pioneer Andrew Blain Baird, Sir William Alexander, the founder of the Boys Brigade, and Gaelic poet Sorley Maclean.
The scheme is designed to celebrate the life and achievements of significant historic figures, through the erection of a plaque on the home where they lived, or a building synonymous with their achievements.
Nominations are submitted by the public before an independent panel of experts review and select the final recipients.
The recipients were announced by culture secretary Fiona Hyslop at a ceremony in Edinburgh University's Anatomical Museum yesterday morning.
Speaking at the event, she said: "I hope that today's announcement will lead to a far greater recognition of the contribution each of these remarkable people have made to Scottish society and, in many cases, to the wider world."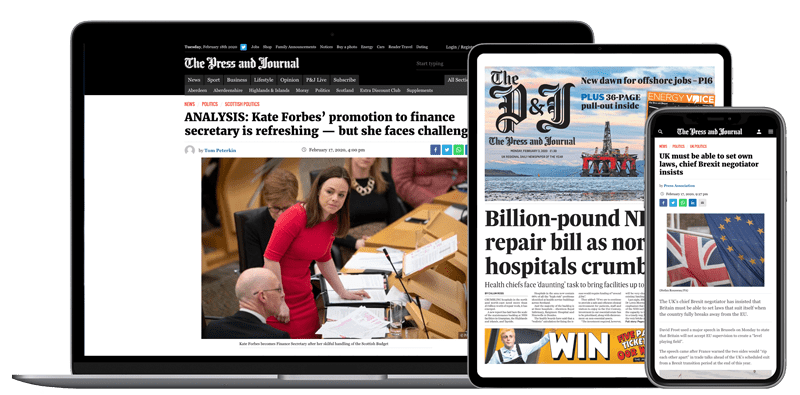 Help support quality local journalism … become a digital subscriber to The Press and Journal
For as little as £5.99 a month you can access all of our content, including Premium articles.
Subscribe