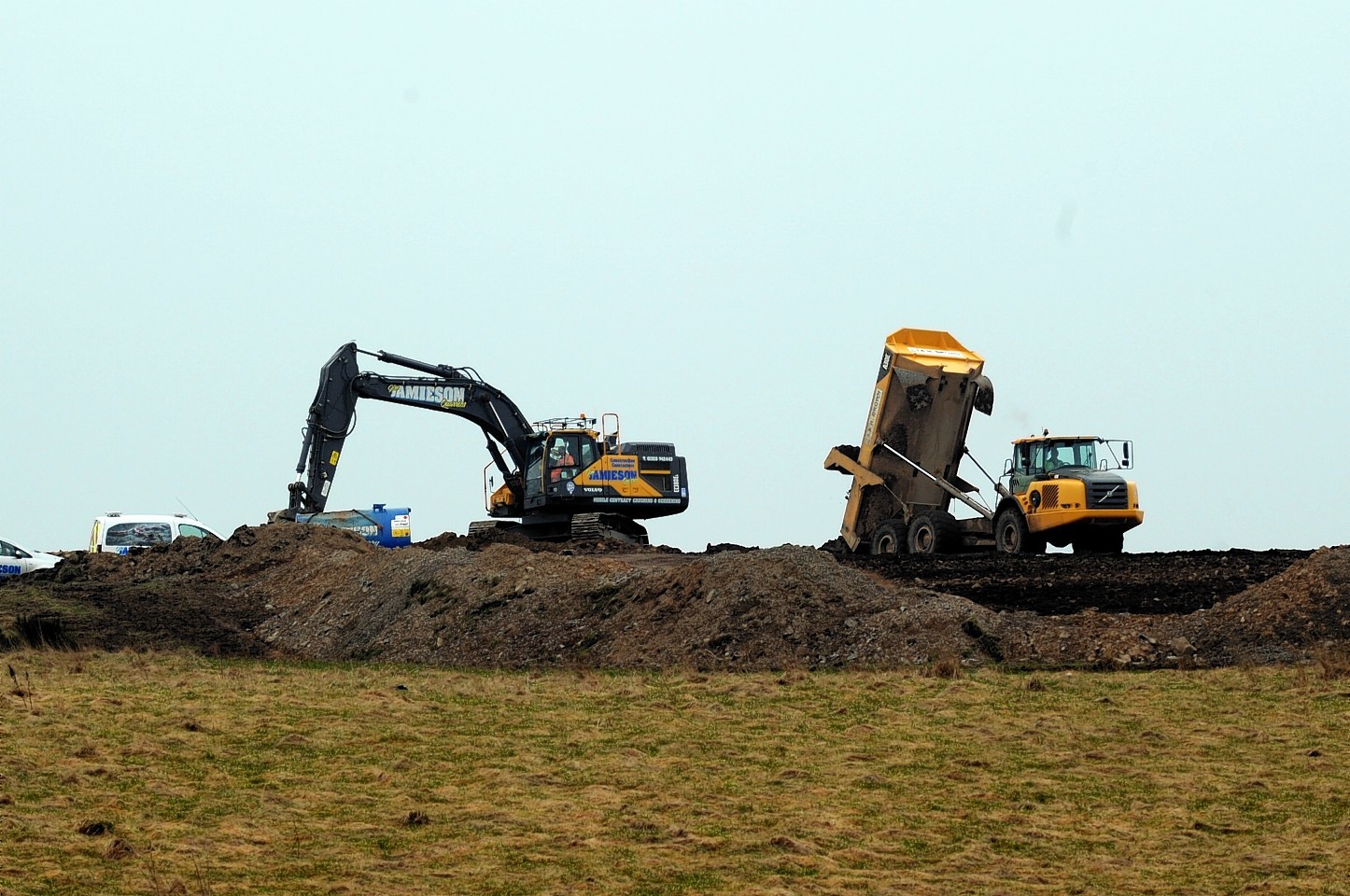 A long-running dispute over work at a controversial north-east quarry is no closer to being resolved after councillors rejected plans to fill it in.
Members of the Formartine area committee met yesterday to consider plans to fill the illicit borrow pit at Bruntlands, Whitecairns.
Aberdeenshire Council's planning team had strongly recommended the proposal.
But during a meeting at Turriff's Baden Powell Centre, Independent Balmedie councillor, Paul Johnston, urged the committee to reject the advice of the planning department and refuse the application.
He raised serious concerns that the details of the proposal would allow the developer to continue illicit quarrying on the site and called for a more comprehensive solution.
"Nobody has any confidence in what the council does over this site until we have control of all of it," he said.
Following a heated debate and lengthy discussions about the legalities of imposing conditions and safeguards in an attempt to "fix" issues at the site, a majority of members voted against the proposal.
The committee was split five votes to four.
Now, the owners of the quarry will have to sit down with the planning team to negotiate a broader deal, or risk a council enforcement order.
Mid-Formartine Tory councillor Jim Gifford said: "The issue is about the entire area – there has been so much going on at this site.
"We need to made the best of a bad lot. We've got a huge hole in the ground which we don't want and we can use this as an opportunity to reduce some of the other issues."
He added: "There's a history here that doesn't cover the council in much glory on how we've dealt with this over time."
Whitecairns residents have been complaining about activities on the site for years.
In March, Aberdeenshire Council issued a temporary stop notice after uncovering unauthorised work was being carried out in part of the quarry.
Ellon-based Jim Jamieson Ardlethen Developments had been granted permission to carry out some heavy work to the land, including the creation of hard standings.
But an investigation uncovered the firm had formed a borrow pit at the top of the hill and that material had been extracted below the approved slope profiles.
In the past year, planning officers have responded to 26 individual complaints regarding the site.