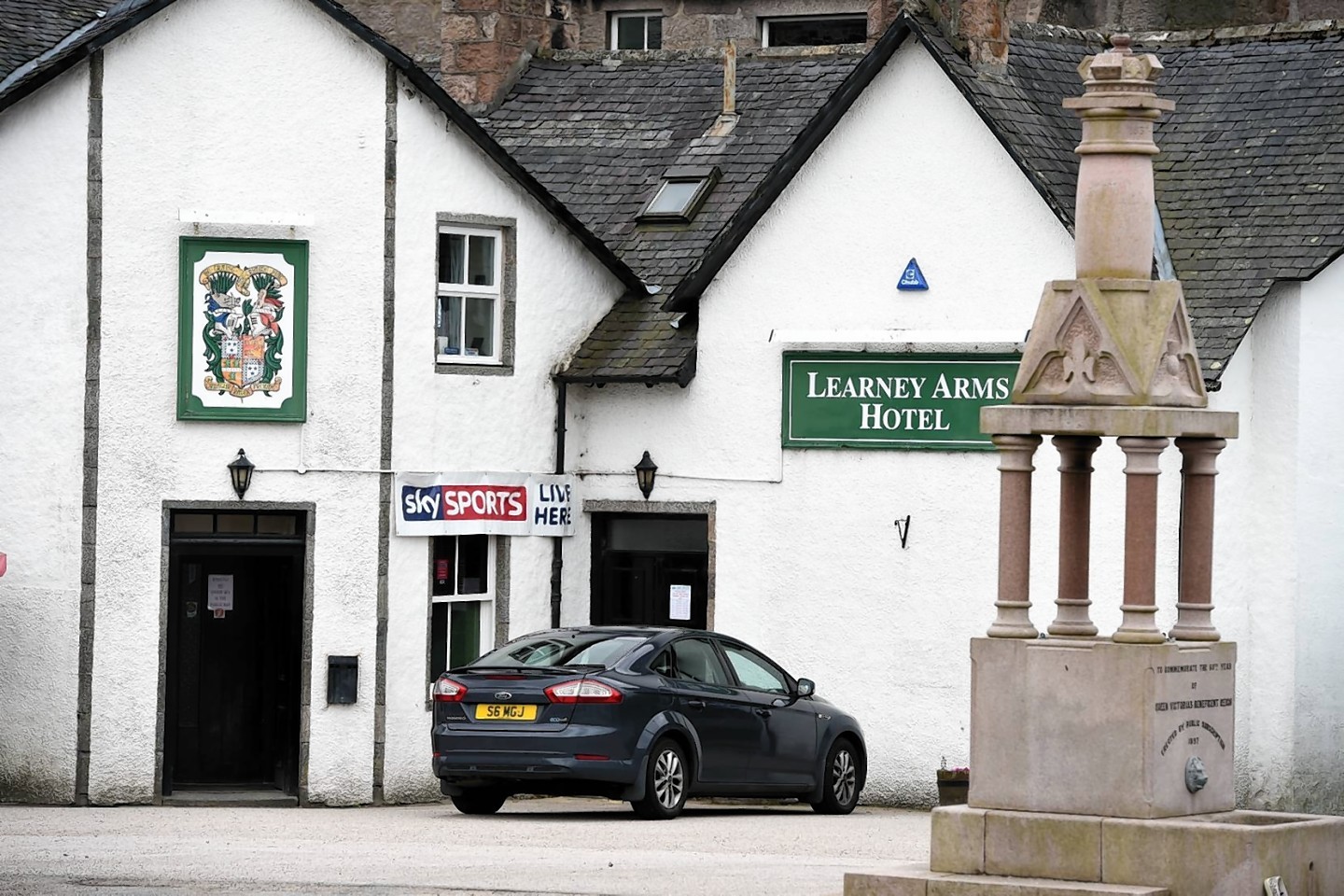 The future of an Aberdeenshire village's only pub remains in limbo after plans to convert it into a family home were rejected by the local authority.
The Learney Arms ceased trading in August and was bought by Aberdeen man Alex Shepherd – who applied to Aberdeenshire Council for a change of use of the B-listed building from a hotel, pub and restaurant.
Last night he said he was beginning discussions with his architect to look at how to "proceed" with the plans after council officials deemed the application contrary to business development policy and its local development plan.
Locals banded together to try to object to the plans, describing the Learney as the "heart of the community" and submitting more than 100 objections to the initial proposals.
Yesterday the Torphins Community Council reaffirmed its commitment to finding a solution that would bring the hotel back into use.
Chairman Will MacLean said the group was "pleased" at the council's refusal, adding: "We desire and support a resolution that will continue licensed hotel premises in Torphins for all the reasons given in the community council objection.
"Given the current situation the issue may take time to resolve but we would support appropriate proposals."
The Learney had been on the market for two-and-a-half years prior to the eventual sale.
However owner Mr Shepherd said: "My architect is dealing with it at the moment, we are just looking at that and deciding how we are going to proceed.
"We are obviously disappointed with the initial view. I am not totally surprised, but we'll just decide what to do from here. It is early days.
"At the end of the day the hotel is closed down and the bar is closed down, what is happening with the planning doesn't change that at all.
"I don't think anybody wants to see a fantastic B-listed property like that being left, I don't think that is in anybody's interest at all. It is pretty well documented all over how the licence trade is suffering and has been for years."
The council's head of planning and building standards, Robert Gray, said: "Satisfactory evidence had not been provided showing that the hotel is no longer viable, and its loss both in terms of tourist accommodation and the amenity it offers to the local community would have a detrimental impact on the local economy and amenities of the town."