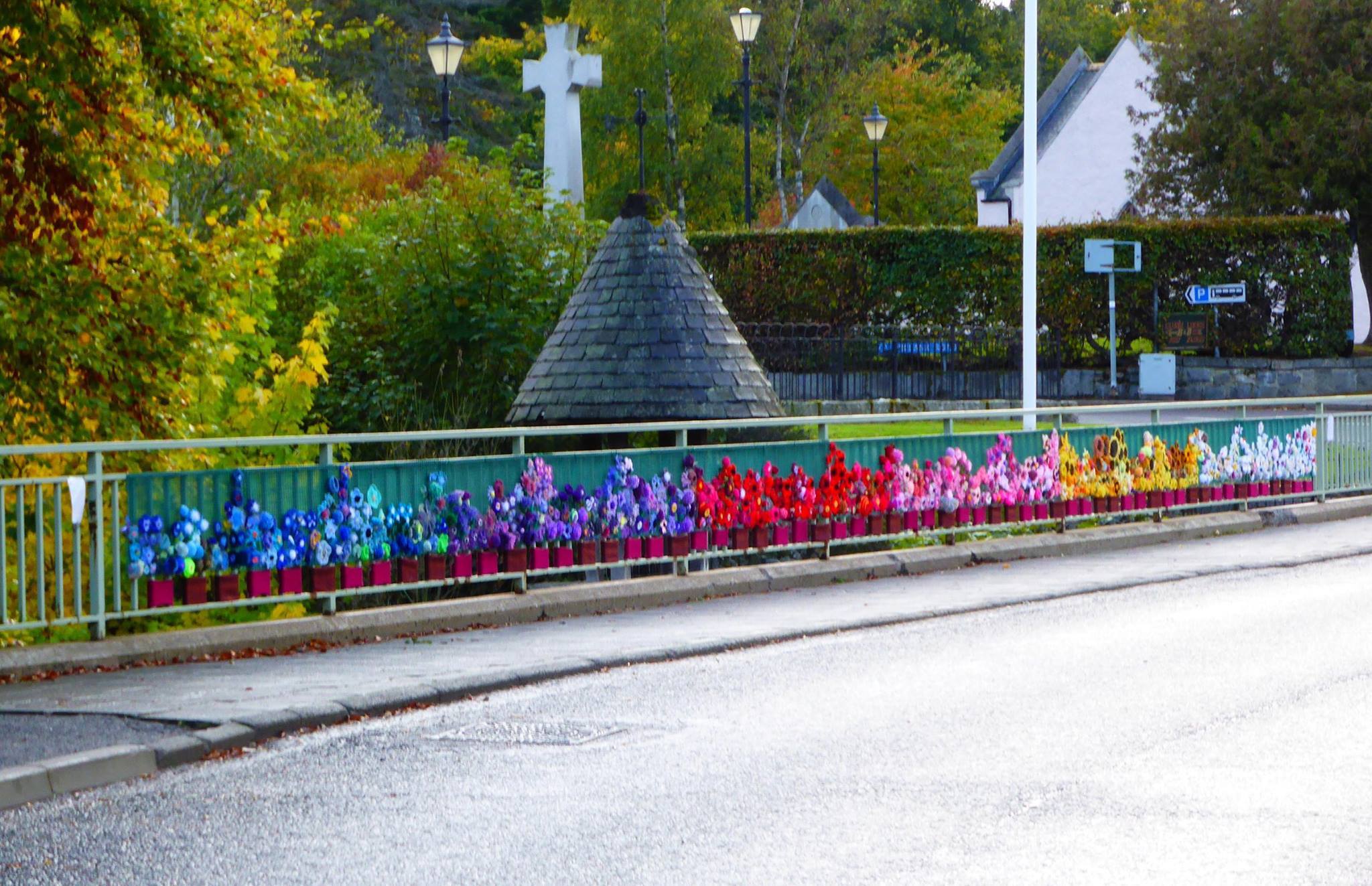 The heart of one of Aberdeenshire's most rural villages has been brought to life by an eye-catching knitwear display in the run up to an annual arts celebration.
The Braemar Creative Arts Festival runs from October 21 to October 25 and brings an array of musical and artistic talent to the Royal Deeside.
As part of the build up to the festival, the Deeside Knitwits have created a unique centre piece on the main thoroughfare through Braemar.
A 59ft display of knitted flowers of all colours has been set up on the Braemar Bridge, and features more than 1,000 flowers hand-made by members.
The group has also set up a mushroom trail around the village featuring knitted fungi for children to hunt down.
The award-winning arts festival, now in its sixth year, will get underway next week with a series of events in the town.
Fiddle, ukulele, drumming, chanter, song and traditional music workshops are among those being held, along with arts and crafts classes.
There will also be workshops on floristry, quilting, willow weaving, woodwork and mosaics.
Rosy Wood, coordinator of the Deeside Knitwits, said their handiwork this year would be sold on for charitable causes at the Braemarket on the final day of the festival.
She added: "I am always surprised at the creativity and contributions people make. There is over 1,000 flowers that have been donated by people, it is 18m (59ft) long and the bridge is 22m (72ft).
"They have been knitted by loads of different people. We try and involve people, particularly the more elderly members of the village.
"The festival is fantastic. There is a range of stuff and it is the fourth year we have been doing it. It has got quite a buzz to it. It goes from strength to strength."