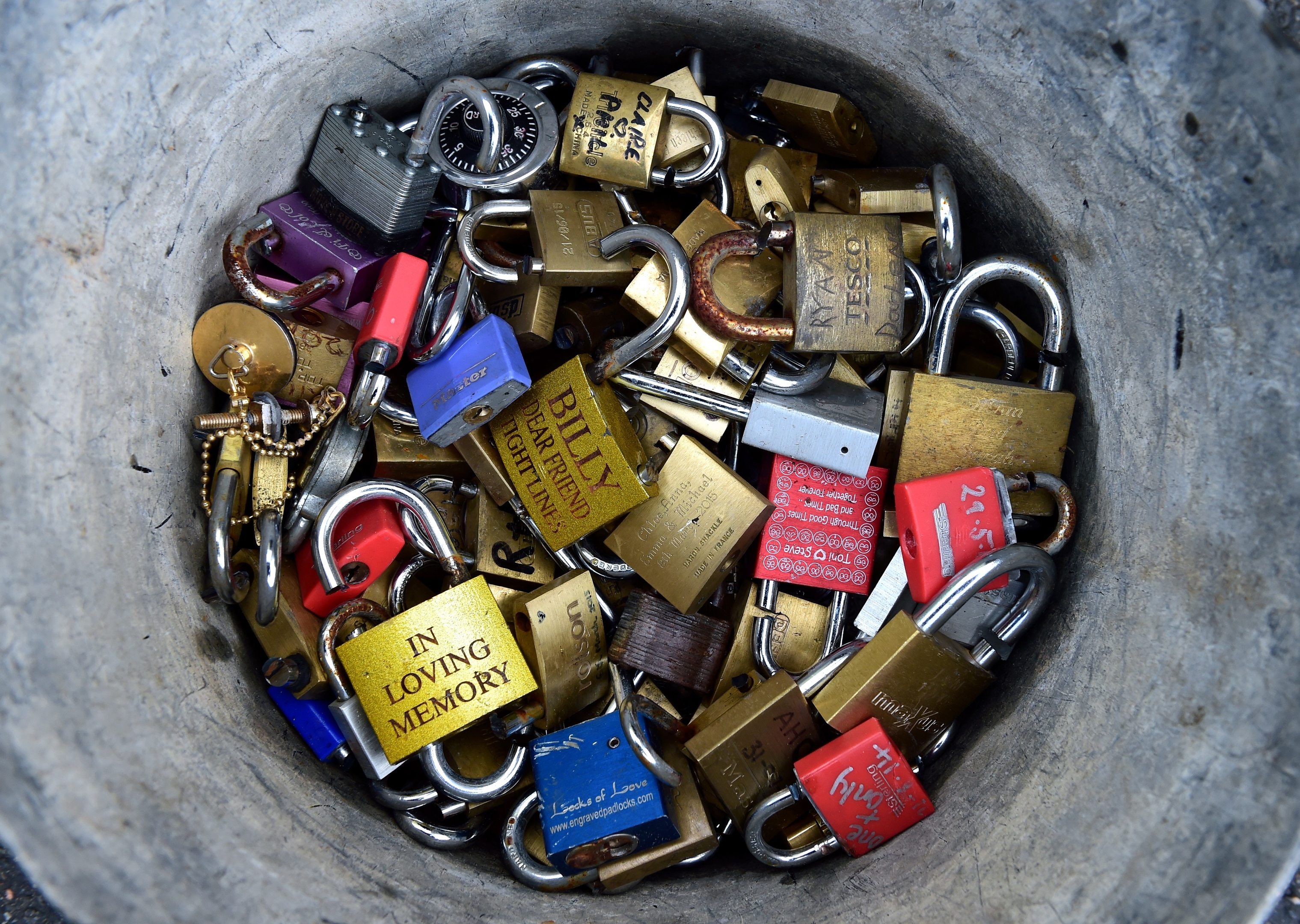 Council workers today removed the love tokens left by couples on a famous Deeside bridge.
Aberdeenshire Council chiefs announced last month that they would remove the 'locks of love' from the Falls of Feugh footbridge after receiving complaints from residents amid fears for the structural integrity of the bridge.
Dozens of padlocks bearing the names of lovers started appearing on the Falls of Feugh bridge in Banchory last year in an echo of the tradition on the Pont de Arts bridge in Paris.
When the fad took off in the French capital in 2008, almost 2,000 padlocks of all shapes, colours and sizes were locked to the footbridge across the Seine, eventually causing it to buckle under the weight.
Council bridge and structures manager, Donald MacPherson, said it was only a matter of time before the footbridge across the Dee buckled.
Couples visiting the romantic rural spot  are instead being encouraged to take a picture of themselves next to a hand-carved wooden heart sculpture, made by Inverurie-based Graeme Winram of Lenthenty Cabinetmakers.
The sculpture, featuring two salmon leaping into a love heart, has been positioned so the dramatic falls are in the background.
Those wishing to express love are now being urged to upload their pictures onto social media under #LoveWithoutLocks.