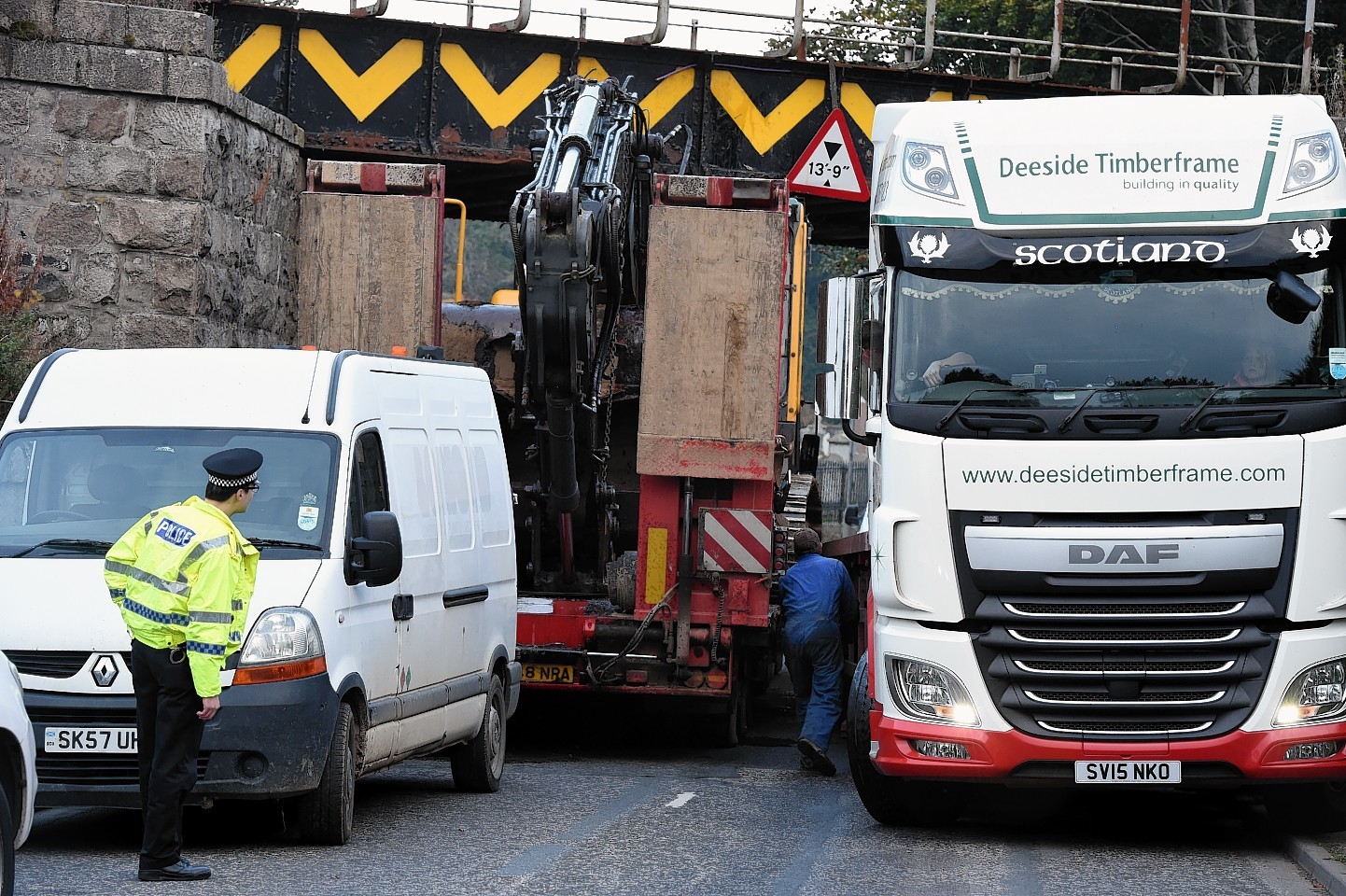 A lorry crashed into a railway bridge last night, causing misery for commuters trying to get home on the train.
ScotRail was forced to cancel rush-hour services between Aberdeen and Inverurie on the Inverness line after the incident on the B993 Port Elphinstone-Keith Hall road, near Inverurie.
The trains were at a standstill for about an hour from 4.10pm while Network Rail engineers assessed the damage to the bridge.
The lorry was transporting a digger vehicle on a trailer at the time of the accident.
It is understood the driver misjudged the height of the digger and became wedged under the bridge, which is on the Dyce-Inverurie line.
Police were alerted and arrived on the scene a short time later.
The road was blocked because of the crash, which also caused congestion and delays for motorists.
Although the trains were cancelled, ScotRail had replacement buses running between Aberdeen and Inverurie stations.
And although Catherine McCulloch in Aberdeen more than 30 minutes after her train was due to come in, she praised the operators for attempting to keep things moving.
The 55-year-old, from Elgin, said: "The driver of the train let us know what was happening the entire time, he was really good.
"We passed over the railway bridge and you could see police and people in high-viz jacket but you couldn't really see what had happened.
"I was pleased with the way they handled it, communication is the most important thing."
Engineers managed to free the lorry and clear the road about 5.20pm, and train services were up and running a short time later.
Some services continued to be hit with delays due to staffing issues caused by the line closure.
Last night Scotrail thanked passengers for their cooperation during the closure and subsequent delays.
A spokeswoman said: "We apologise to customers for any inconvenience caused by circumstances outwith our control, and thank them for their patience."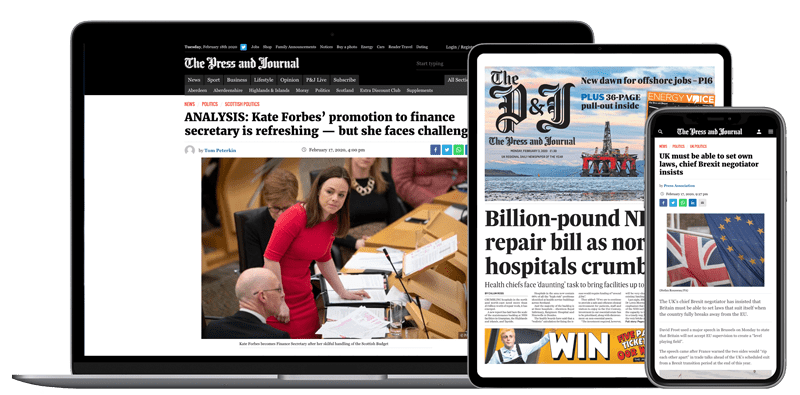 Help support quality local journalism … become a digital subscriber to The Press and Journal
For as little as £5.99 a month you can access all of our content, including Premium articles.
Subscribe