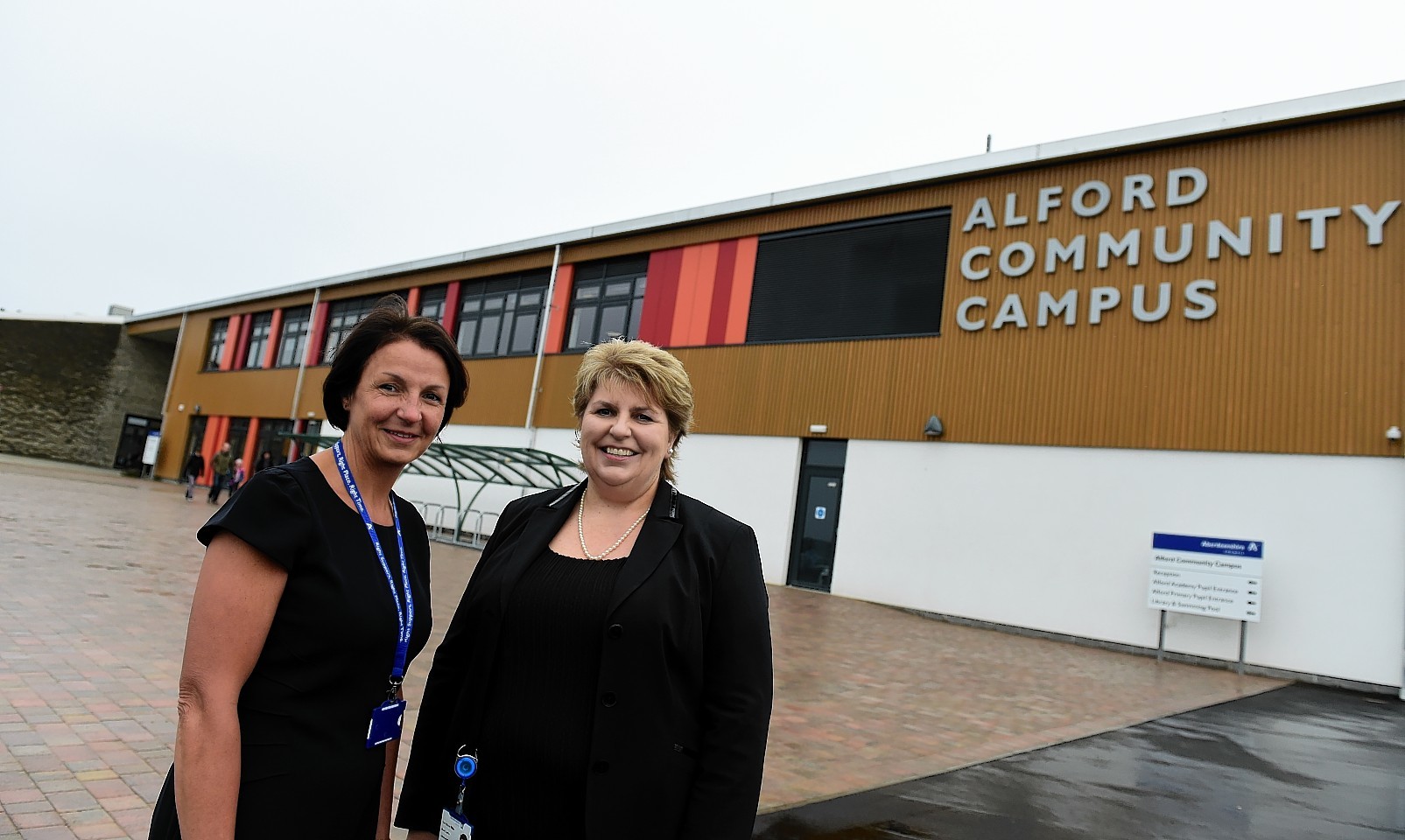 It has been more than two years since work on one of Aberdeenshire's newest academies began.
And people finally got the chance to explore the new surroundings of the long-awaited Alford Community Campus at the weekend before the first influx of pupils arrive.
Hundreds of people attended an open day on Saturday at the new £37million complex at Greystone Road.
Senior pupils guided intrigued and excited guests around, while a school piper played them inside.
The new facility, which includes a new primary school and secondary school, replaces the village's two ageing schools and has capacity for 960 pupils.
It includes a theatre, gym, sports hall, all-weather and grass playing fields and dance studio for the community to enjoy.
Moira Milne, head of Alford Academy, said it was "so exciting" to finally let people see inside.
The teacher, who has been at the school since 1990 and has been head teacher for eight years, said she had never been prouder of the facilities she has to work with.
"The campus is looking absolutely fantastic, it's just so exciting for all of us and such an honour for us to be in first," she said.
"I'm really proud to be head teacher at this time. There's so much that they are going to enjoy, like airy classrooms, social areas, theatre and new pool, and a fantastic climbing wall too.
"We've been involved in the design stage, the class teachers involved and the pupils too.
"It will allow us to work with the community better. The way it's been designed will make it much easier to work together."
Mrs Milne said there was no one thing in particular she could single out as being the best part of the complex – she said it was all fantastic.
"The feel of the buildings is very welcoming and the classrooms are wonderful," she said.
"I've been greeting. To see it on paper and to see it as building now completed – there's just no comparison. It's absolutely fantastic, we're so lucky.
"I cannot wait to see their faces when they come through the doors on Thursday."
Councillor David Aitchison, chairman of the local authority's infrastructure services committee, had described the campus as a "shining example" of the commitment to enhancing facilities in the area.
"Huge investment has taken place in recent years and it is good to see projects reaching completion and bringing benefits to the community economically as well as the wider aspect of wellbeing," he said.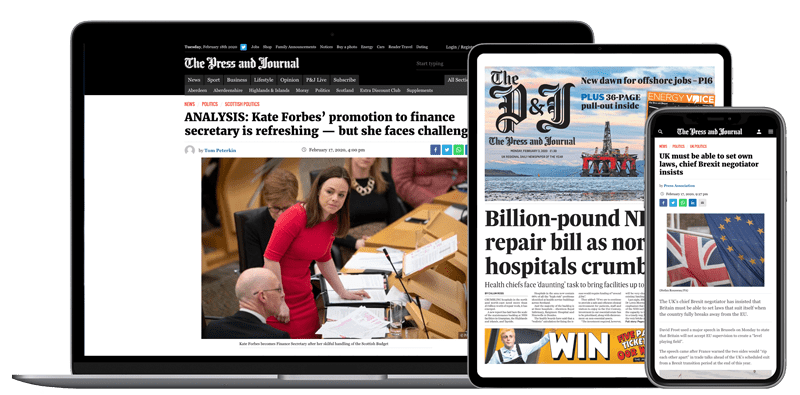 Help support quality local journalism … become a digital subscriber to The Press and Journal
For as little as £5.99 a month you can access all of our content, including Premium articles.
Subscribe