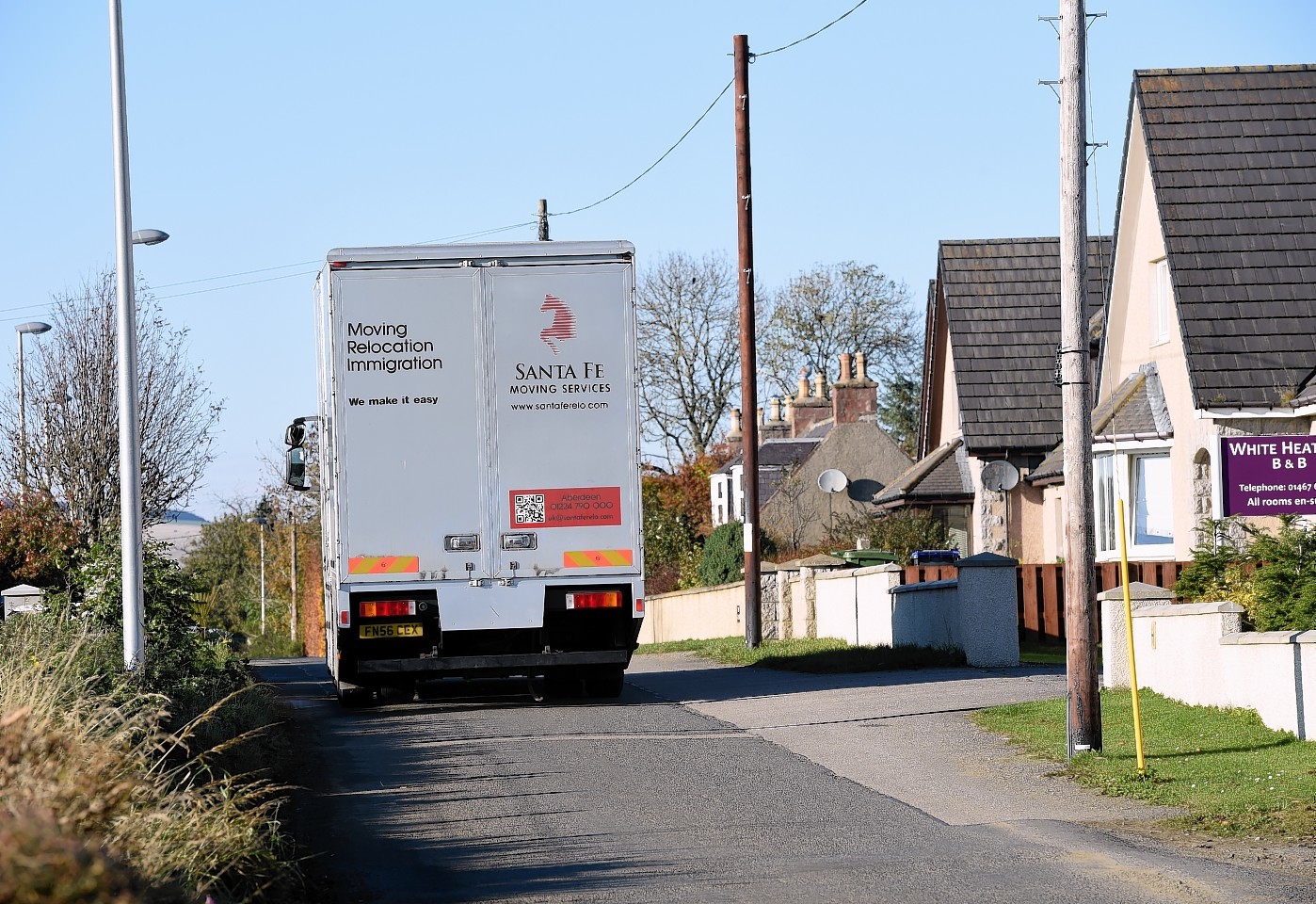 A trail of lorries and cars is being diverted through a tiny Aberdeenshire village – prompting fears for the local children's safety.
Resurfacing work on the busy B9001 Inverurie to Rothienorman road started earlier this week, and has led to a surge in traffic passing through the only two roads in Meikle Wartle.
Aberdeenshire Council's official diversion takes motorists off the road for 12 miles down to the A920 to Oldmeldrum and onto the B9170 to Inverurie.
But many cars are avoiding the detour and using an unclassified road through Meikle Wartle.
And locals last night claimed the works mean that between 4pm-6pm their road is packed by people who do not know the village – which has a busy play park at its very heart and hardly any pavement.
Others said drivers of lorries and trucks – unable to use the low Inveramsay Bridge – are ignoring signs placed by the council warning that HGVs were not allowed on the diversion route.
Father-of-three Gary Newell said: "The normal traffic is just about bearable. But when only you have got an influx of cars and trucks coming through the village it is very dangerous.
"In my view we are either going to end in a collision or a child or individual being knocked down.
"If everyone followed the proper diversion routes it wouldn't be a problem. People from Meikle Wartle know to slow down, other traffic actually speed through the village.
Software developer Mr Newell, 40, added: "The roads aren't built for the amount of traffic through there every day. It is like travelling through somebody's back garden."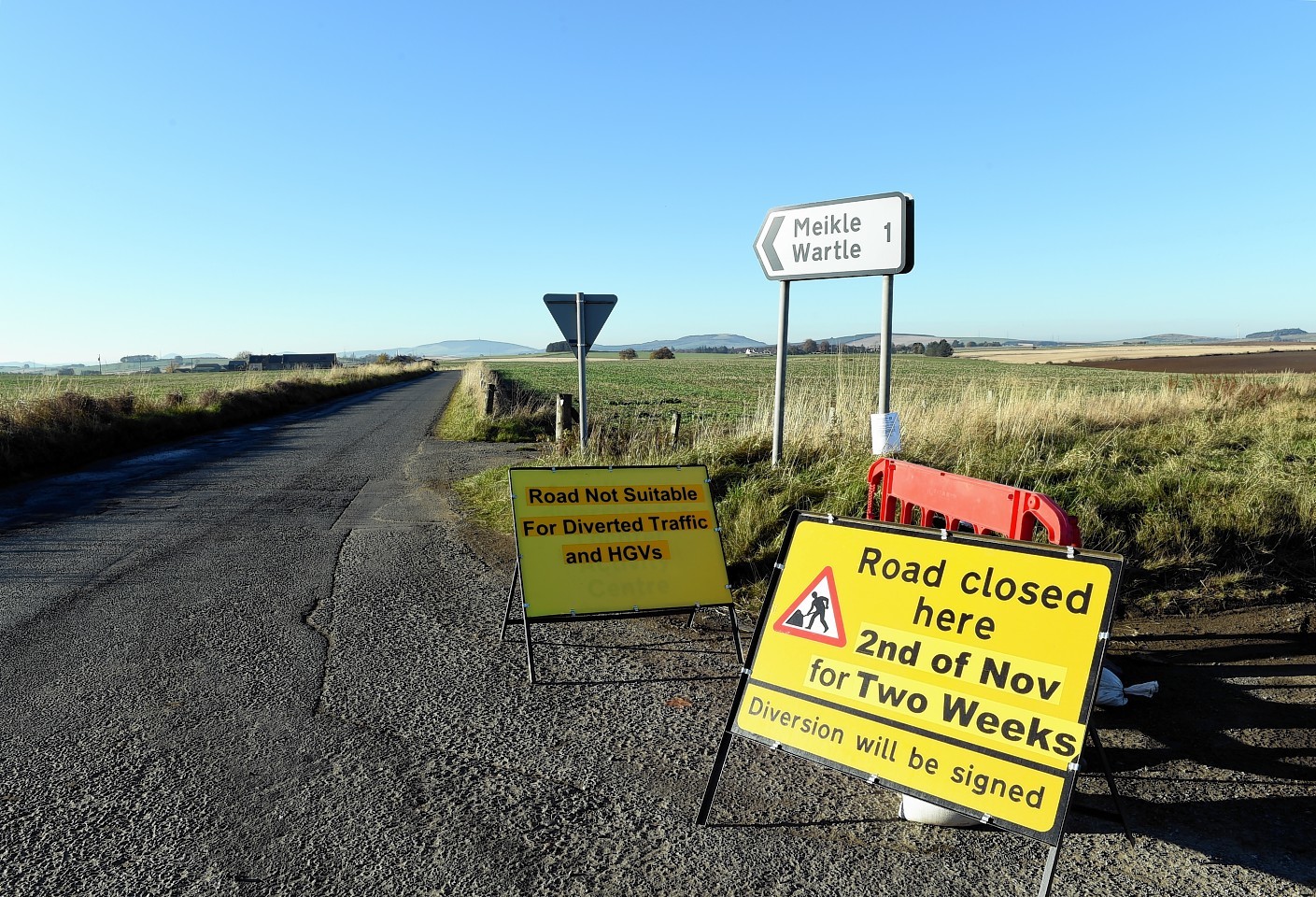 Inverurie and district councillor, Richard Cowling, said: "It seems to be complete and utter lack of ability to read and observe the road signs and to drive in a safe manner.
"There shouldn't be any number of trucks going through there at all."
Head of roads and landscape services, Philip McKay, said the work could be completed ahead of schedule next week, but urged motorists in the meantime to follow the diversion.
He said: "Unfortunately, motorists continue to use 'unofficial' diversion routes. In response, we have erected extra signs for the B9001 works advising motorists that some of the shortcuts being used are unsuitable.
"We would ask motorists, and particularly drivers of larger vehicles, to follow the official diversion routes."
Many in the Aberdeenshire village voiced concerns children playing on their bikes and scooters may be in danger.
Miekle Wartle resident Audrey Harper, 56, said: "They are coming through at an awful speed for one, they are not slowing down much. The lorries on Monday were just horrific.
"It was horrendous. A bus was stopped and a lorry tried to pass as the kids were just coming off the bus.
"When we moved here two years ago I could count the traffic coming along the road. It must be up 80%. It is a safety issue."
Neighbour Louise Wilson said: "Unless you live here you wouldn't know there is a play park towards the end of the road. I suppose they have to resurface it somehow.
"But there is going to be an accident. There is no kids playing out on their bikes. It is not good. I didn't even know it was coming."
And mother-of-five Isobel Santos added: "This bit of the road is just crazy. And then there is the school bus in the morning as well, traffic, cars and have got to drive to this bus stop."
Local nurse June Davidson, 56, said: "This road is nor made for it. It is supposed to be for two weeks.
"There is going to be an accident. The kids are all out playing on their bikes here, that is the thing. It is their village they live here, they have the right to play here and not have all this to deal with."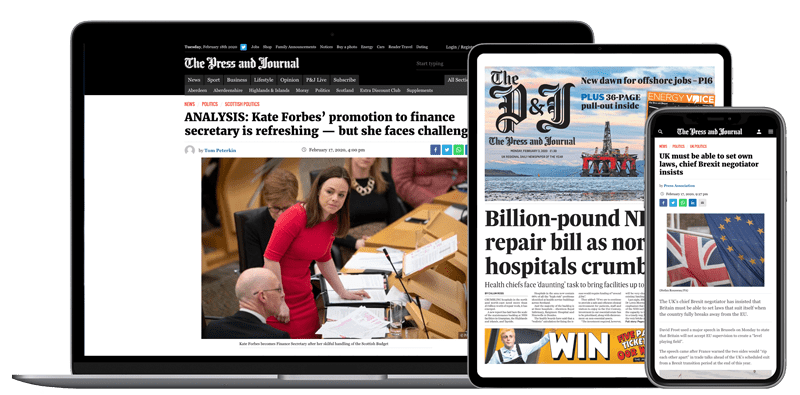 Help support quality local journalism … become a digital subscriber to The Press and Journal
For as little as £5.99 a month you can access all of our content, including Premium articles.
Subscribe