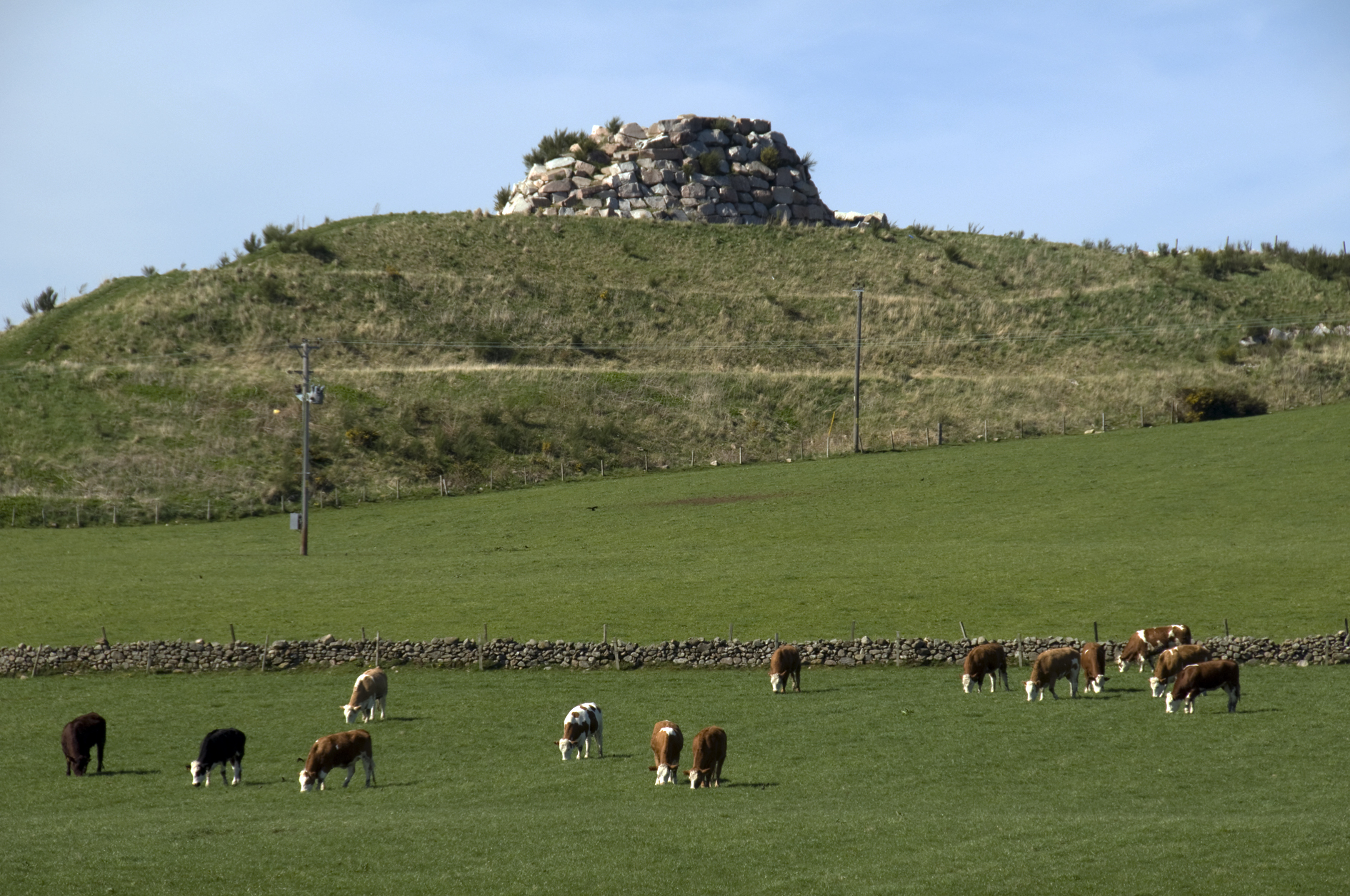 Aberdeenshire councillors have dismissed plans for a housing development neighbouring a much-loved work of art.
Aberdeenshire Council's Garioch area committee discussed the proposals for a 49-home development at Cairn View, in Kemnay – 24 of which would have been affordable.
Councillors voted 8-5 to reject the plans, citing its closeness to the Place of Origin art installation as the main reason for refusal.
The artwork, in the form of a cairn which offers scenic views of the area, has been a feature of Kemnay for the past decade.
The committee had been asked to refuse Deveron Homes Ltd's plans – which attracted 36 objections from concerned locals – by council officers.
Kemnay residents also feared for the Place of Origin, as well as potential traffic problems in the Fyfe Park and Stuart Crescent areas.
The site was not included in either the existing or emerging local development plans (LDPs).
West Garioch councillor Sheena Lonchay said: "We felt the site was inappropriate because of its proximity to the Place of Origin.
"It is a piece of public art and the community really put so much into that project and getting that delivered – to disregard their effort by having housing right up against it was just inappropriate.
"The housing was just far too near. The field around the Place of Origin really is part of it and has to be protected.
"On the other hand we appreciated the offer of 50% affordable housing and certainly that was a big factor in the application being considered."
A Deveron Homes spokeswoman said the firm had been left feeling "extremely disappointment".
Managing director of the Huntly-based company, Alan Murray, added: "We feel our development plan offered a fantastic opportunity to improve social cohesion in Kemnay by allocating 50% of the site for affordable homes.
"While we accept that our proposals were a departure from the LDP, we nevertheless felt our plans for low rise bungalows and cottages were sympathetic both to the elevated topography of the site and importantly, to the nearby cairn feature."