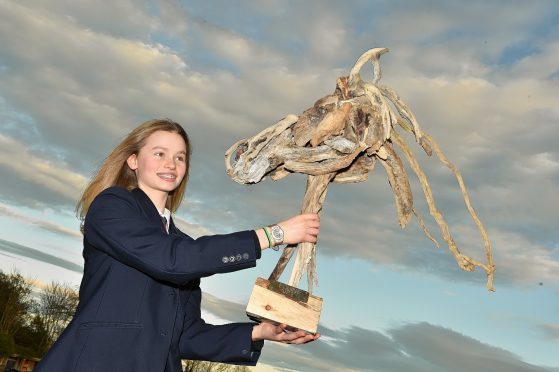 A north-east school girl has taken the top prize in a prestigious art competition.
The My Future Visions competition, sponsored by recruitment firm Thorpe Molloy, challenges secondary school pupils from Aberdeen and Aberdeenshire to create a work of art which represents their career aspirations.
Millie Wark, who attends Lathallan School, wowed the judges with her stunning sculpture of a horse which was inspired by her desire to be an equine vet.
The 13-year-old said: "I started by collecting wood from my local beach, St Cyrus nature reserve. Wood isn't like clay – it can't be manipulated or flexed. I have been around horses all my life so I knew straight away that I was going to make a horse out of wood. So using the internet and pictures, the horse's head started to come together.
"I would love to be an equine vet because throughout my life they have always been there for me. I know only the best can become a vet and you have to study for several years before you can even have the chance to be in a practice, but I'm prepared work my hardest."
The judging panel for the competition was made up of five people, including the Press and Journal's deputy editor David Knight.
Karen Molloy, director at Thorpe Molloy, led the judging panel.
She said: "The judges unanimously agree that Millie's sculpture of an equine vet is exceptional. Its intricate design and imaginative use of material is unique and highly accomplished.
"Millie's mature approach to interpreting the brief, combined with her talent, has created a piece of art which is highly engaging and of such calibre that it could be displayed in any professional art gallery."
The entries will now be part of an exhibition at Aberdeen Royal Infirmary, which starts tomorrow.
The event will start in the front foyer of the hospital at 6pm, with a presentation to pupils from 6.15pm.
The exhibition is open to the public till 7.30pm.
Grampian Hospitals Art Trust is supporting the exhibition, and will be on hand to provide tours of the other art installations at the Foresterhill site.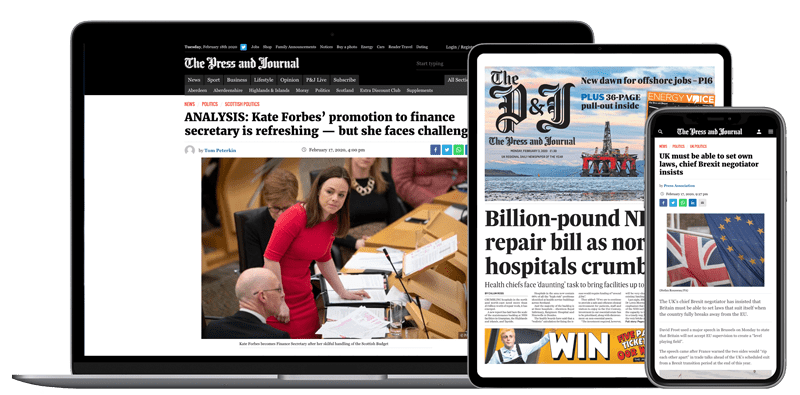 Help support quality local journalism … become a digital subscriber to The Press and Journal
For as little as £5.99 a month you can access all of our content, including Premium articles.
Subscribe