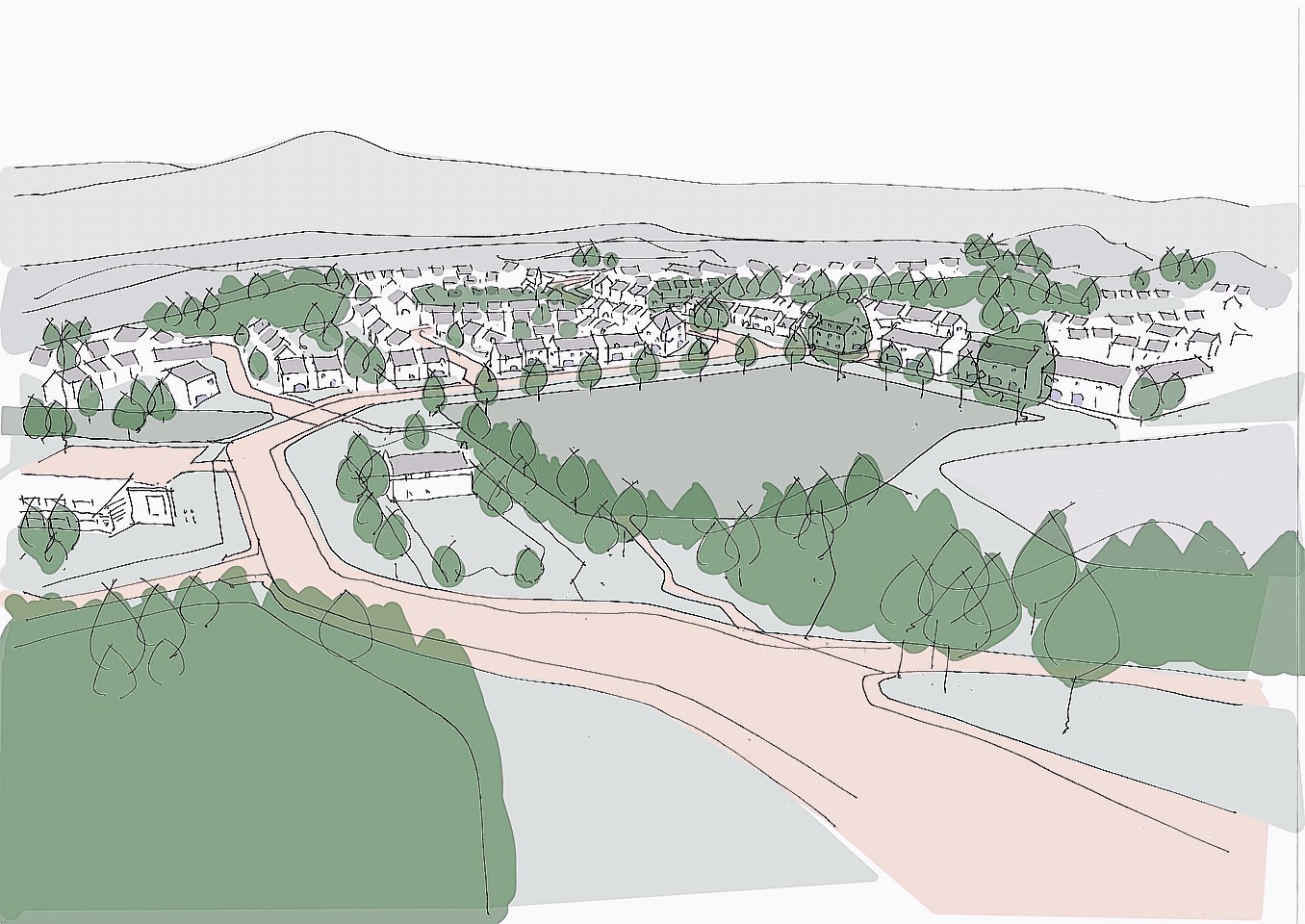 The firm behind a controversial development at the foot of an iconic Aberdeenshire hill have announced plans for a fresh scheme – just months after it was rejected by councillors.
Sandlaw Farming's proposals for 300 rented homes, 75 affordable properties and 25 assisted-living apartments at the foot of Scolty Hill at Braehead – south of Banchory – were thrown out by Aberdeenshire Council in June.
However the developer has now withdrawn its planning appeal submitted to the Scottish Government in protest of the decision – only to make way for fresh proposals which will be submitted to the council next week.
The developer is submitting plans for 300 properties – 200 for private rent, 75 affordable homes and 25 assisted-living apartments.
It would include 3.5 acres of land for a primary school or community use, a public park, children's play areas and a new visitor centre for the Deeside Way.
The site is not included within the council's current or forthcoming local development plans (LDPs).
But development consultant for Sandlaw, Ken Ross, said it would meet the affordable housing needs of the Deeside community – and claims what is on offer would cost the local authority £11.25million to deliver themselves.
He added: "We are offering the new administration at Aberdeenshire Council a unique opportunity to house 300 young families, key workers and older people who are unable to down-size at present.
"We could have all these houses built and occupied within two years of planning approval.
"New houses are desperately needed in Aberdeenshire now. There is an increasing shortfall because the number of homes being built, or likely to be built under current development plans, is falling far short of what has been planned for."
However members of the Stop Scolty Redevelopment group – which led the fight against the original proposals – said the location for the plans was still "not suitable".
The first application attracted about 500 objections from locals who were worried about the impact on wildlife, scenery, roads and Banchory's packed schools.
The spokesman for the group, Mike Adams, said: "Whether the proposals are for 700, 400 or 300 homes, this is simply the wrong place for development.
"As with previous applications, the new plans can't address the fact the current and proposed LDPs have specifically highlighted Braehead as a site not suitable for development.
"Development of this scale would swamp the limited services and infrastructure in Banchory, destroy an important landscape and tourist destination, and seriously jeopardise the ability of Banchory to grow as set out in the proposed 2016 LDP."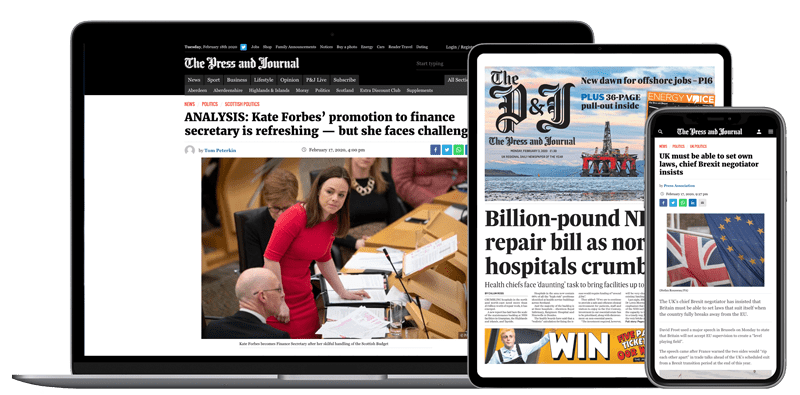 Help support quality local journalism … become a digital subscriber to The Press and Journal
For as little as £5.99 a month you can access all of our content, including Premium articles.
Subscribe