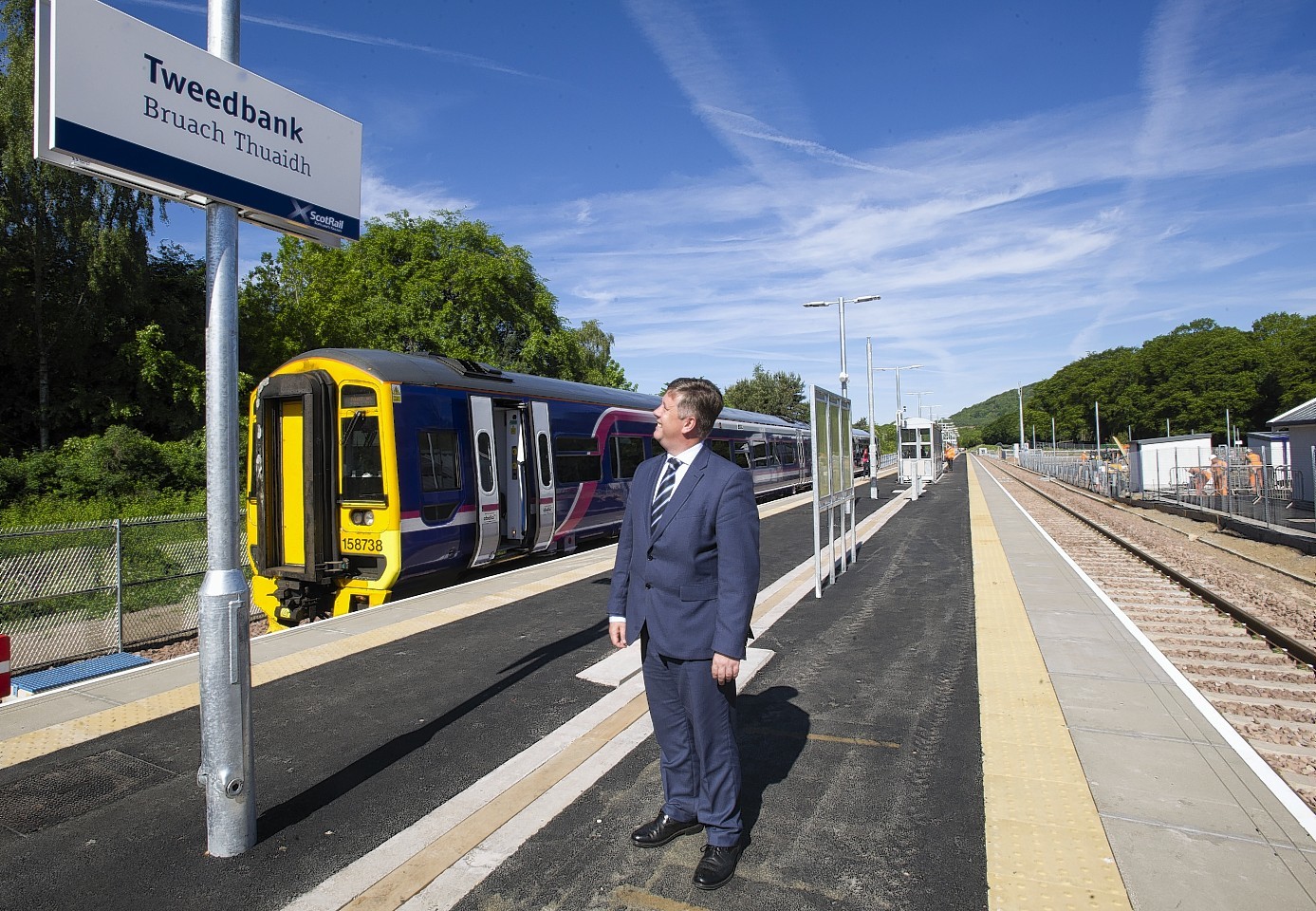 Plans to bring trains back to Scotland's "forgotten corner" are building up a head of steam after a campaign group called for the north-east to be put back on track.
No towns are further from the rail network that Peterhead and Fraserburgh and a new study is considering whether the line should be restored to ease pressure on a creaking transport system.
Now the Scottish Association for Public Transport (SAPT) – overseen by Banffshire and Buchan Coast MSP Stewart Stevenson – has recommended that the line linking Dyce and Ellon be reinstated.
SAPT chairman Dr John McCormick said last night that Aberdeenshire "suffered the most" from the Beeching railway cuts in the 1960s, when all suburban and rural lines were scrapped.
"Train services to Fraserburgh and Peterhead were withdrawn in 1965 and these are now the furthest isolated towns from the Scottish rail network," Dr McCormick said.
A report from the association released yesterday highlights the successful reopening of the Borders rail link to Galashiels as a model for the reintroduction of trains to the north-east.
Dr McCormick added: "It shows that a fast rail service is very attractive to commuters and other travellers.
"In Aberdeenshire, the reopened Dyce and Laurencekirk stations confirm that good train services are popular with travellers."
The association's honorary president Mr Stevenson echoed those thoughts, and said he was working with people of "all political persuasions" to keep the wheels of the initiative moving.
He said: "A line to a station at Ellon would be a very useful first step to getting Buchan back on track. Park and rail facilities there would benefit both commuters and vacationers."
The SAPT report – which has been released as Nestrans' Fraserburgh and Peterhead to Aberdeen Strategic Transport Study draws to a close – recommends reopening the 14-mile Dyce-Ellon branch line.
SAPT argues that the reintroduction of the trains would cut the journey time between Ellon and Aberdeen from 40 minutes by car or 48 minutes by bus to 28 minutes by train – "revolutionising public transport in the area".
Peterhead councillor and vice-chairman of Aberdeenshire Council's infrastructure committee Stephen Smith said the SAPT's recommendation was a "significant boost" to the campaign.
He added: "I have read SAPT's submission and it makes a lot of very valid points based on experience elsewhere in reaching the conclusion that re-establishing the rail line to Ellon as a first step towards future extension is the best way forward both for public transport and for reducing congestion on our roads."
Based on the £294million Borders railway scheme – which is 30 miles long and has seven new stations – it is understood the reintroduction of the Dyce line with a station at Ellon would cost an estimated £100million.
Some or all of the funding could come from the City Region Deal which is being led by Sir Ian Wood's Opportunity North East group currently.
But the proposals to link Ellon and eventually Peterhead and Fraserburgh – a region dubbed by railway historian David Spaven as the "forgotten corner" – have not been met with universal support.
Conservative councillor and Ellon resident Gillian Owen, a driving force behind the campaign to dual the A90 Aberdeen-Fraserburgh road between Ellon and Peterhead, said transport reform should be focused on road and not rail.
"The rail network isn't going to help Peterhead harbour, it isn't going to help Fraserburgh harbour, it's not going to get the heavy lorries off the road because there is no rail connection that far north," Councillor Owen said.
"Whether you agreed with Beeching shutting the railways – I personally didn't – that is what happened. To reconstruct, I think, is out of our league. It won't help the problems we're facing right now."
And Inverness-based economist Tony Mackay, who has studied the Borders railway project, was reluctant to back the north-east line.
"I'm a bit sceptical," Mr Mackay said. "I don't think it would generate enough passengers. I'm strongly in favour of investments in the Aberdeen to Inverness line, but my gut feeling is a line to Ellon would not be a worthwhile investment."
Mr Mackay said the next step of the campaign would have to be a cost benefit analysis of investing £100million in the project – a study he believes would show the number of commuters from a single station in Ellon would not benefit the region as a whole.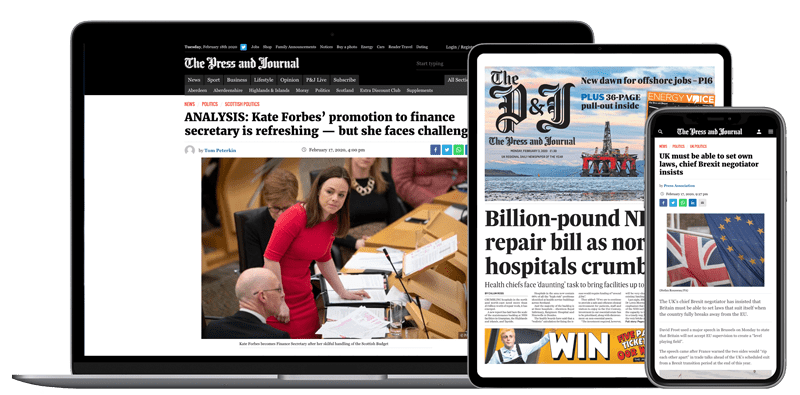 Help support quality local journalism … become a digital subscriber to The Press and Journal
For as little as £5.99 a month you can access all of our content, including Premium articles.
Subscribe