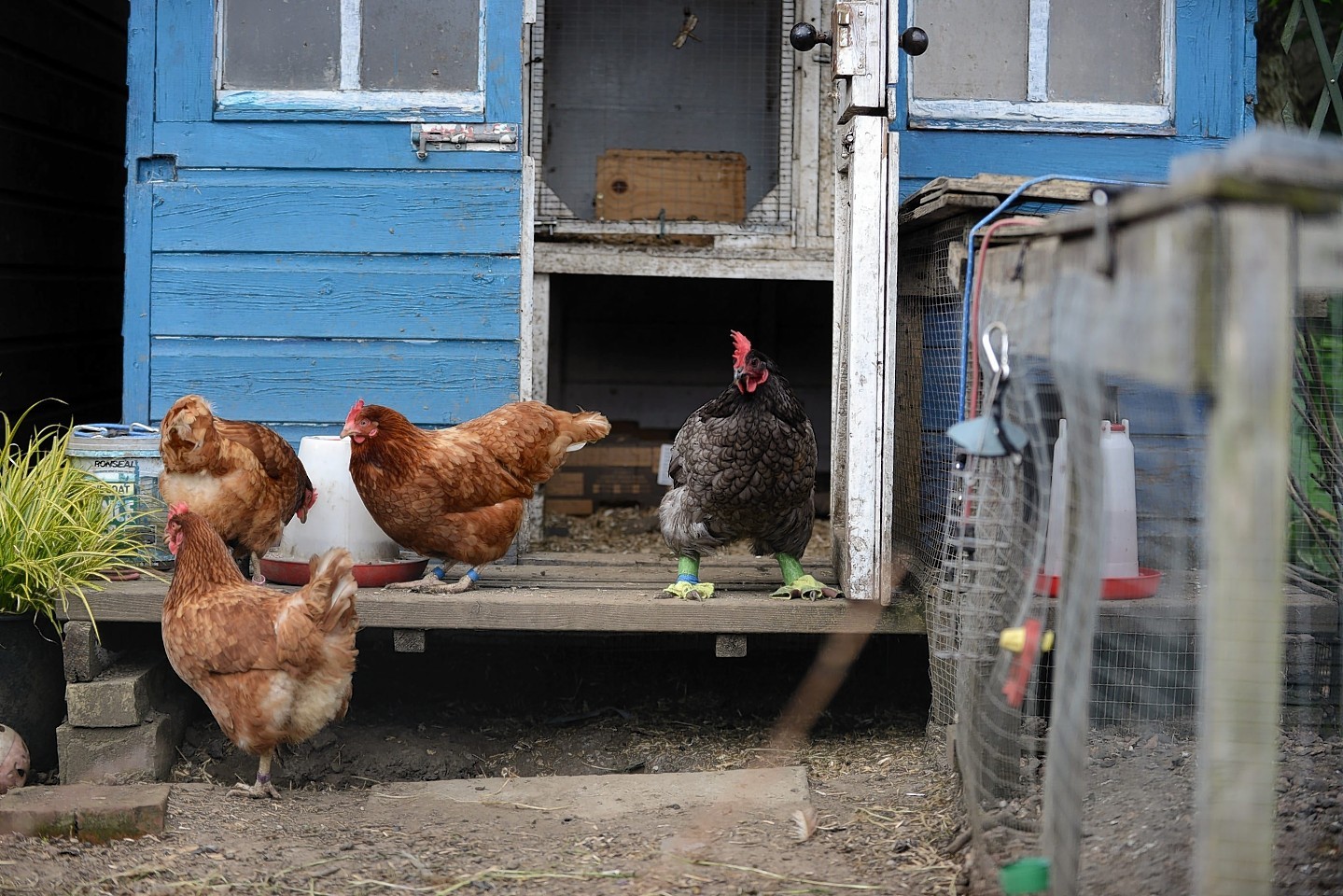 They're not going to be cocks of the north, but a new hen rehoming centre is opening its doors in Aberdeenshire next weekend.
The launch of the collection location in the Aberdeenshire community has been made possible thanks to the generosity of local vet and new British Hen Welfare Trust Aberdeen coordinator, Leanne Dawson.
She and her team of volunteers are appealing for members of the public in the Alford area to contact the charity, ahead of the organisation's inaugural rehoming day on Saturday.
Since hatching to life in 2005, the BHWT has found homes for nearly 500,000 hens, from more than 30 "pop-up" locations run by volunteers across the UK.
In just a few weeks, it is set to enter the record books with the rehoming of its half-millionth hen, appropriately enough named Dee.
Jane Howorth, the founder of the trust, said: "We are delighted to be spreading our wings and opening a new rehoming centre in Aberdeen, and hopefully, with local support, this will be the first of many rehoming days to come in the future.
"Keeping chickens as pets is fantastic fun, they have such mischievous personalities, children love them and, of course, you get your own supply of delicious fresh laid eggs on a regular basis – a great added bonus."
The charity is renowned for rehoming commercial laying hens, who would otherwise be destined to be slaughtered, and encourages support for the British egg industry.
It also aims to educate the public on how they can make a difference to hen welfare through making simple changes to their shopping habits.
To find out more about adopting the hens, call the charity at Hen Central on 01884 860084 or e-mail hens@bhwt.co.uk