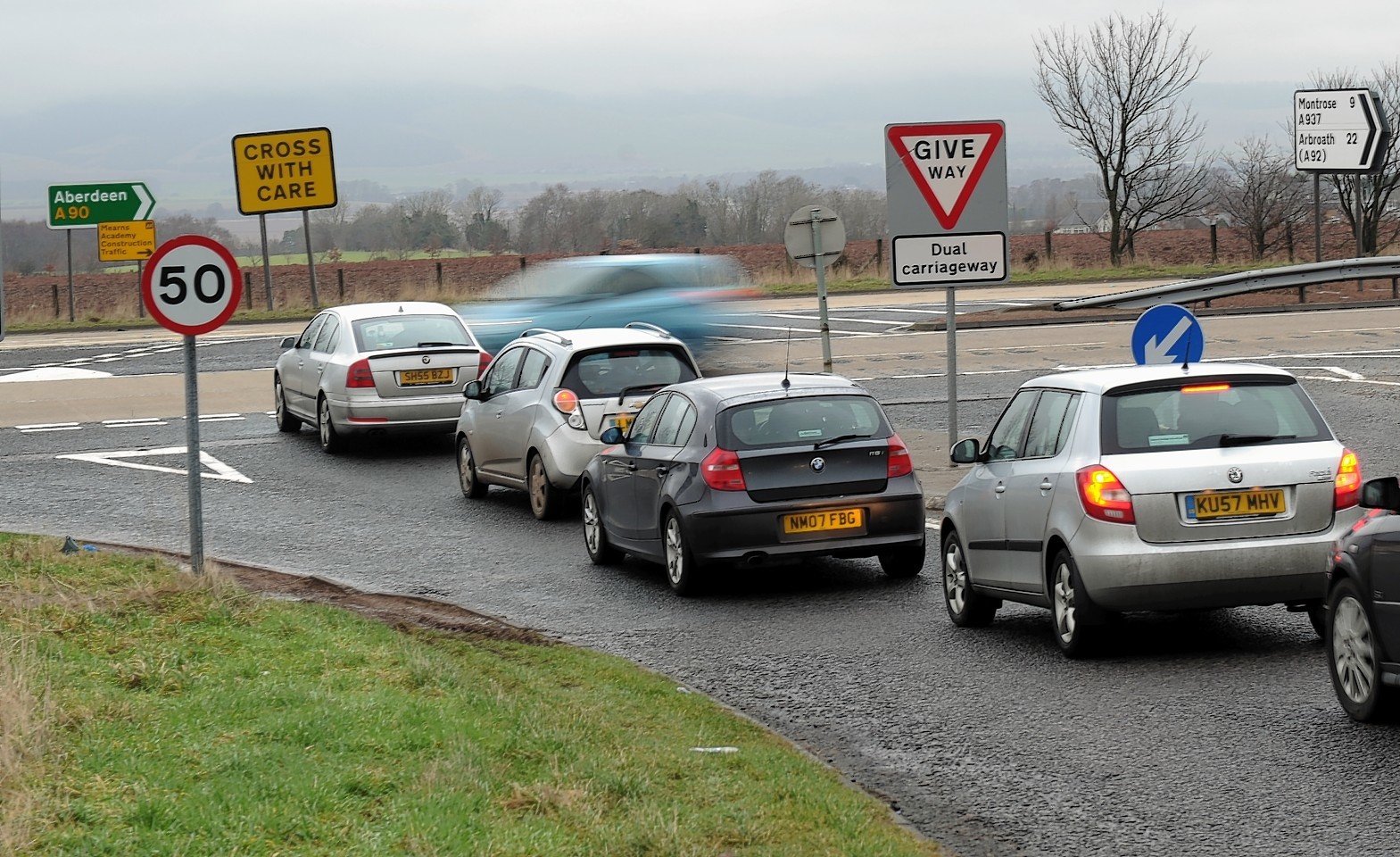 Councillors have backed plans for more than 300 homes in Laurencekirk – despite concerns about the impact they will have on two notorious junctions.
The proposal by Kirkwood Homes for 310 houses on land at Conveth Mains, Laurencekirk, were approved by the Kincardine and Mearns area committee yesterday.
The decision was made despite objections to the proposals around the impact on the neighbouring north and south junctions onto the A90 Dundee to Aberdeen road.
Locals have been calling for action at both spots where the A937 Laurencekirk to Marykirk road meets the A90 – particularly the south junction – for years.
But committee members yesterday said they had little choice but to back the plans, as the site is within the local development plan and the masterplan was approved in 2014.
The council's own infrastructure service and Transport Scotland had initially objected to the proposals due to the A90 concerns.
However the local authority was willing to back up to 200 homes if new signs and a longer stacking lane were put in place near the north junction.
Councillors last year backed building a grade-separated junction at the south junction across the A90.
However Transport Scotland, Nestrans and the council are yet to come to an agreement about who will fund it.
Senior council planner Stuart Murison said: "At this point in time there is no concrete government commitment on the junction at Laurencekirk. At the moment we are kind of working with our hands behind our back.
"We acknowledge it isn't an ideal situation, however taking everything into account with the absence of a concrete solution this is considered to be the most preferable option.
"It is certainly more preferable than just sitting on out hands."
Councillor Ian Mollison warned that 310 houses "roughly will produce 600 cars".
However Mearns councillor George Carr said: "The road situation is less than ideal. I think there is a lot of things being said here that are somewhat contradictory but you have got the LDP and we need to support that as councillors."
Last night Allan Rae, director at Kirkwood Homes, welcomed the decision and said: "This decision provides a catalyst to start building a wide range of new homes in the town, and importantly the infrastructure to support the phased development of the site.
"I would like to thank the local community and all stakeholders for their valuable input in in shaping these proposals."