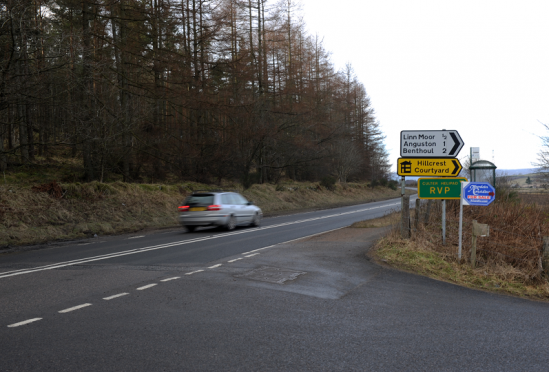 A Deeside community has set up a group to promote road safety after a council survey highlighted growing concerns among residents.
The survey, conducted by Crathes, Drumoak and Durris Community Council last year, highlighted a range of issues, focusing on excessive speeding, signage and crossing of roads.
Locals have now agreed to join forces in Residents Action Group, where they will take forward the issues identified from the survey and agree on the appropriate action to take forward.
The group is holding their first meeting, alongside the community council and the police, on Wednesday, January 27 at 7pm at Kirkton Village Hall in Durris.
The meeting will be led by two community councillors; Mark Ansell and Mike Taylor.
Community Council chairman, Howard Scholey, said: "This meeting gives the council an opportunity to follow up with locals on the concerns which were raised in the survey and exercise some community engagement.
"This meeting will be the first public manifestation of the results of that community survey."
Maxine Smith, the council's vice chair, said: "We are fully supportive of our local residents in any action they decide to embark on to address some of these critical matters.
"However, any action remains dependent on our key stakeholders in Aberdeenshire Council and Police Scotland."
Mr Ansell, said: "We want to see what we can do to promote road safety in our area and to sit down with the council, police and other bodies and see what can be done as a community to improve things."
Deeside councillor, Graeme Clark, added: "It is important that we do whatever we can to cut the number of accidents that are happening in Aberdeenshire.
"Whilst we have beautiful roads which are particularly popular at the weekends with people on motorbikes, it is vital that people remember to drop their speed when going through residential developments."