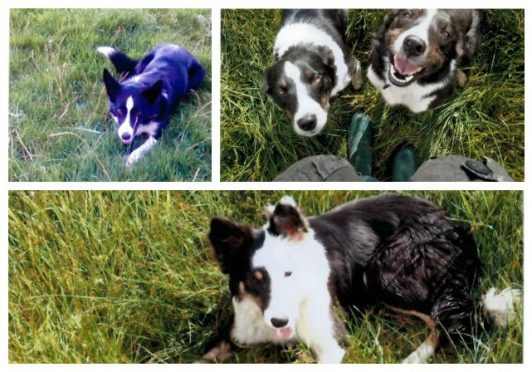 A farmer has made a heartfelt appeal after his four beloved sheepdogs were stolen in a "planned" attack.
The four border collies were stolen from the Cairnie area, near Huntly, between 7.30pm on Wednesday and 7am yesterday.
Police say the dogs – one male and three female – are worth more than £10,000 because of their training and breeding.
And last night Roddy Scarborough appealed for anyone with information about the whereabouts of his dogs to come forward.
The sheep farmer believes the thieves had planned their strike, and went straight for the dogs – ignoring the van with the key in its ignition.
The 56-year-old said: "You cannot work without them. I use them everyday of the week and they're part of the family."
"They've taken them for work, I think, or to sell, somebody obviously knows that we've got decent dogs and they met up and did a planned attack.
"They could have taken my truck in the shed last night with the keys in it. They could have stolen that, the doggies, the bikes and machinery.
"It was a preplanned attack, no question about it."
The females are aged five, eight and 10, while the male dog is eight.
The dogs are described as mainly black in colour but one of the females has a distinctive white patch over her face and a white front left leg.
Another female has a white "collar" marking around her neck, while the other has a white chest and white front left leg. The male has tan markings around his face, a white patch on his chest and a white front leg.
Constable Megan McDonald, who is investigating the theft, said: "This is a distressing crime for the dogs' owner. Not only are these dogs working sheepdogs, they are family pets.
"The commercial and financial impact this is having on the owner is huge.
"We appeal to anyone who has any information that can help locate the dogs and reunite them with their owner to contact us."
Anyone with information is asked to call Police on 101 or Crimestoppers on 0800555111.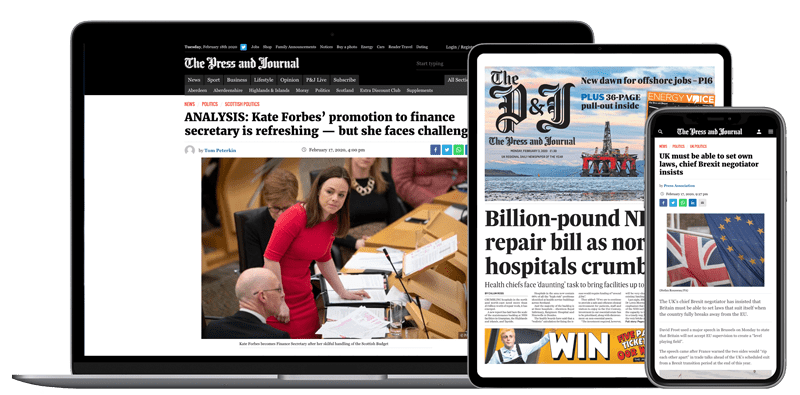 Help support quality local journalism … become a digital subscriber to The Press and Journal
For as little as £5.99 a month you can access all of our content, including Premium articles.
Subscribe