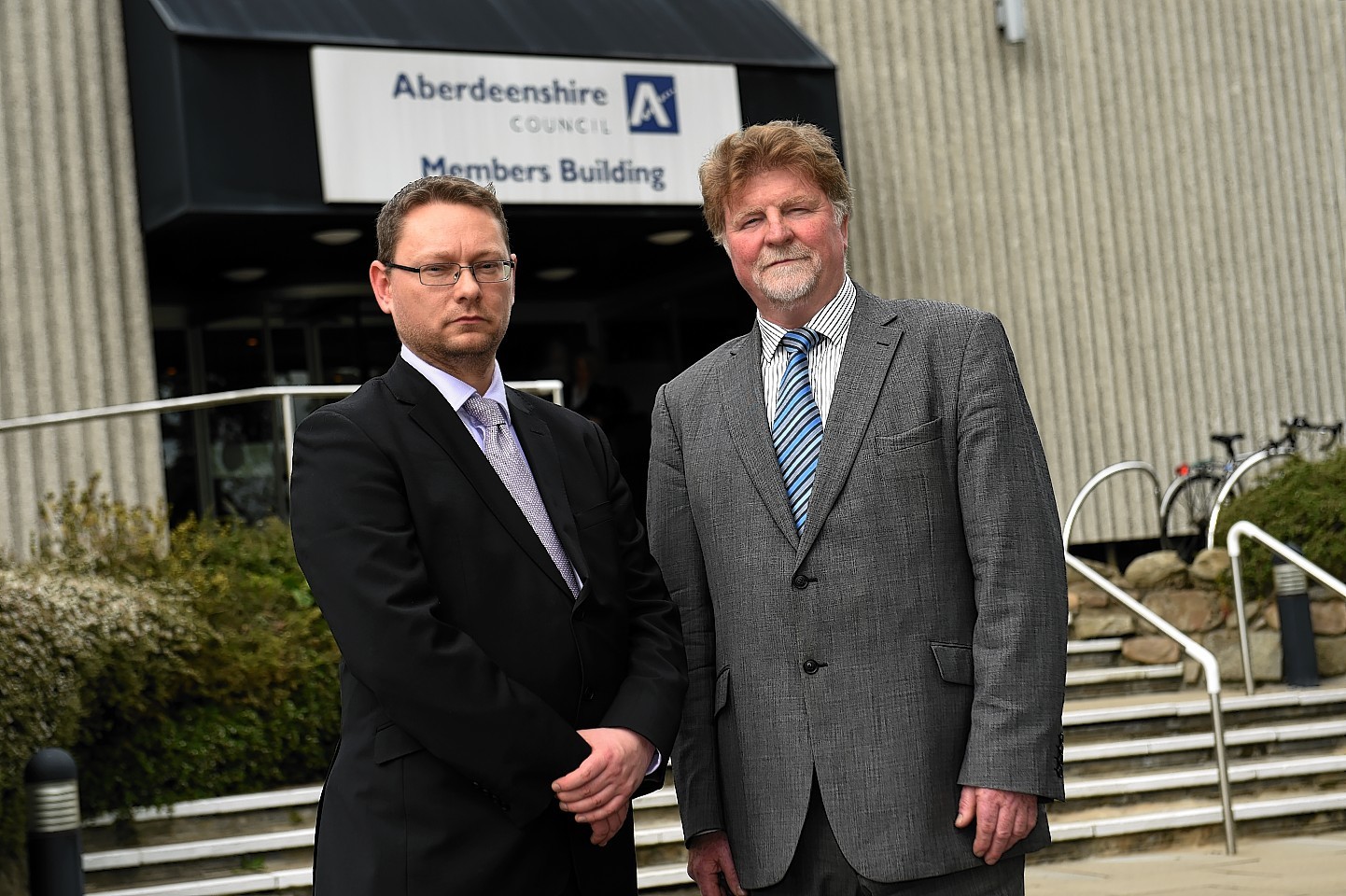 North-east councillors have bundled a £700million "political football" into the net after a lengthy row over budget cuts.
Yesterday marked Aberdeenshire Council's annual budget day, and was the first time in a generation that an SNP agenda was passed in the chamber at Woodhill House.
Councillors were faced with making £28million of spending cuts to balance the authority's budget in the wake of a "draconian" settlement from the Scottish Government.
Presenting the plans, co-leader Martin Kitts-Hayes said: "Setting Aberdeenshire Council's budget is one of the most important responsibilities for us as elected members.
"I, like you, recognise this responsibility and the importance attached to the decisions we take in this chamber today."
Mr Kitts-Hayes said that although he took "no pleasure" in proposing a £28million budget reduction, the proposals tabled by the administration represented "responsible financial planning".
Education and children services spending will be cut by £3.2million – a saving of around 1% – by reviewing charges for services and changing staff structure at nurseries.
More than £3million will be saved by scrapping "under-utilised" council buildings and modernising waste and recycling services. The sale of Aberdeenshire Council's Woodhill House HQ is also still under consideration.
A further £1.1million will be saved from outsourcing print services with the city council.
Jim Gifford, leader of the opposition group Aberdeenshire Alliance laid out an alternative – albeit it similar – balanced budget.
The Conservative councillor condemned the Scottish Government's ongoing council tax freeze, and the reduced settlement offered by Deputy First Minister John Swinney.
Mr Gifford said: "Draconian doesn't come close to describing this situation. And of course it is a take it or leave it package – if we don't accept then we will be punished."
The former council leader estimated that lifting the freeze would cost the council as much as £16million and require a 13% rise in the levy just to balance the books.
The group proposed pouring some of the council's £6million underspend back into reserves, and challenging council chiefs to save £1.2million from staff turnover.
The SNP-led administration's proposals were eventually passed by members after more than two hours of debate, which was likened to a scrappy football match.
Independent councillor Dave Stewart said: "Every budget meeting I've been at is one side saying "it's my ball we can kick it further than you".
"It doesn't matter how far you kick the ball so long as it ends up in the goal."
And Democratic Independent and Green Group councillor Martin Ford, who along with councillor Paul Johnston supports the administration on a confidence and supply basis, said: "No-one is saying this is a painless budget.
"There is no proposal that could be put forward today that would achieve the required savings and be painless. But the officers' recommended budget takes most of the opportunities we have identified to make savings without service cuts."
The administration's budget proposals – an allocation of £700million – was passed by 34 votes to 28. Two councillors did not vote.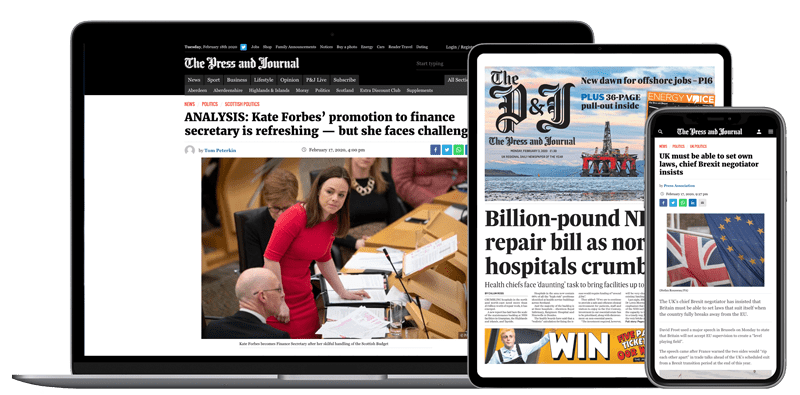 Help support quality local journalism … become a digital subscriber to The Press and Journal
For as little as £5.99 a month you can access all of our content, including Premium articles.
Subscribe