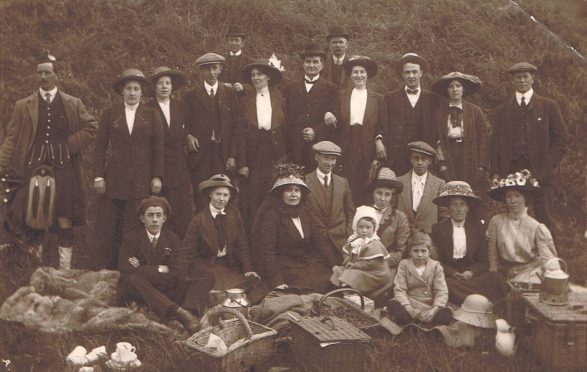 Jon Hebditch
An amateur genealogist is looking for help from P&J readers to track down his ancestors in the north-east.
Frank Gill was born and raised on a farm near Turriff before moving down to Banbury, Oxfordshire in the mid-1970s to pursue a career in agriculture south of the border.
The 72-year-old however made regular trips back to visit his mother in his beloved north-east until she passed away in the mid-1990s.
She would share with her son photographs of long-lost family friends and relatives around the Buchan area, but could never track who was pictured.
Before she married her name was Rubina Mearns, but she was known as Jane to her friends.
Now Mr Gill hopes someone in the north-east recognises the faces – believed to be from the 1920s and 30s – "before it's too late".
Mr Gill's grandfather Joseph Gill appears in one of the pictures and he believes the other people may be friends or relatives of his.
He said: "My Gill family have been in the Buchan area from the late 1700s and possibly well before that.
"I began to look into my family history and it has become a passion of mine to find these people.
"My father died when I was in my 20s but I would often go and visit my mother and we would look at these pictures and wonder who was in them.
"On the photo with the smaller group, the gentleman on extreme right may well be my grandfather Joseph Gill who was born in 1866 at St Fergus and farmed at Acheries Cruden in the early 1900s and then at Peathill Rosehearty in 1920s until 1934.
"Joseph died at The Palace farm Gamrie in 1941 and is buried at Rosehearty."
Mr Gill added that when his uncle, who served in the Gordon Highlanders in World War I, was killed in the battle of the Somme in 1916 "part of history faded away".
He added: "My father George had a wife previous to my mother, named Jessie Duncan from Hatton but she died from illness in 1937.
"I thought there may be someone who recognises the faces before I have to pass on my search to the next generation which will be all the harder."
If you know anyone in the picture, e-mail Mr Gill on familyhistorygill@gmail.com or call 01295 750550.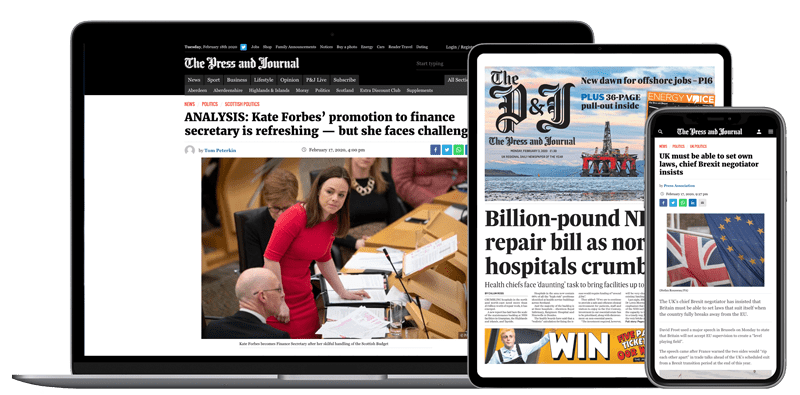 Help support quality local journalism … become a digital subscriber to The Press and Journal
For as little as £5.99 a month you can access all of our content, including Premium articles.
Subscribe