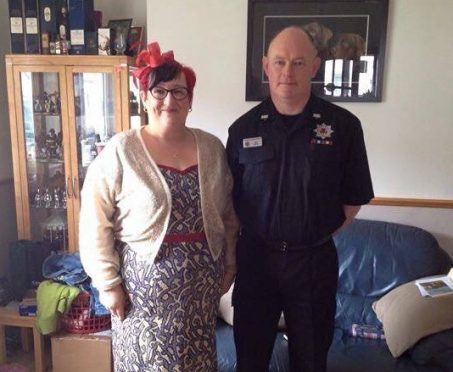 A Deeside couple have said they have been left "in limbo" after their insurance company ended their contract in the wake of Storm Frank – after telling them to throw out their possessions.
Karen and David Murray face a huge bill after their home in Ballater was flooded with 4ft of water when the River Dee burst its banks on December 30.
Firefighter Mr Murray, 47, ran to the aid of his neighbours as the emergency response got underway, confident his home would be covered by his insurers.
But two months on, the couple were told their policy had been voided – because they live too close to the river.
Now politicians have united to condemn the treatment of flood victims at the hands of some insurance firms, while it emerged yesterday that Aberdeenshire Council's repair bill is now in excess of £8million – and is still rising.
Following the floods, which ruined some 300 homes and 100 businesses in Ballater alone, Mrs Murray claims they were told by their insurance firm, Integra, to bin affected possessions.
But the firm has now cancelled the policy after closely scrutinising the terms of the agreement, which stipulated the couple would not be covered if they lived within 1,312ft (400m) of a river.
Mrs Murray claims this was in the "small print" and is arguing the water which flooded her home – though from the Dee – did not come from the riverbank breaking directly next to her property.
She said the watercourse overflowed two miles away at the Ballater Golf Course and flowed down.
The mother-of-three said: "One of the issues we have been trying to bring up with insurance is where the water flooded from. They are not acknowledging where it came from.
"It came from the golf course. The river is behind my house, but the water from the river did not come up and flood my house there. It was about two miles away that it broke.
"After spending 27 years paying insurance you just think 'what was the point?'
The 44-year-old complained there had been "quite a delay" between the first contact with the brokers and loss adjusters, and their first visit.
She added: "We were instructed to review all possession, taking photos of all we had, and to just get everything out; which we did. In hindsight we shouldn't have, because they voided our policy.
"We were told we had to get rid of everything and we did. We have now got no possessions to go back into our house with.
"It has taken them eight weeks to tell us that they voided our policy. We are going to have to move back into the house before it is finished. We are going to have to move into a home with nothing at all.
"The stress from this – I haven't slept since day one. I was having nightmares about the floods. Then having the worry with the insurance leaving us in limbo. It is just adding so much more stress to our lives."
Two policies in Ballater are now believed to have been voided, with others describing delays with firms lasting almost two months.
Last week MP Stuart Donaldson, MSP Dennis Robertson and councillor Geva Blackett met with locals who feel they have been sold short by insurance firms following the floods.
Mrs Blackett said: "I have been appalled by the ducking and diving apparently employed by Integra to avoid paying out on insurance policies in Ballater.
"One couple that we had to come and see us, they were turned down for insurance and told that their insurance was void, but the next day received a renewal notice – well you can't have it both ways.
"It's unacceptable for them to say they aren't going to pay out – but then ask for people to buy another policy. This is an extremely serious situation."
Mr Donaldson, SNP MP for West Aberdeenshire and Kincardine, expressed his frustration that local people are being treated in such a way.
He said: "Local people are being treated in a scandalous way from the insurance companies that they have trusted to protect their belongings and support them at this very difficult time."
A spokeswoman from insurers Integra said it was against their company policy to discuss customer details with the media.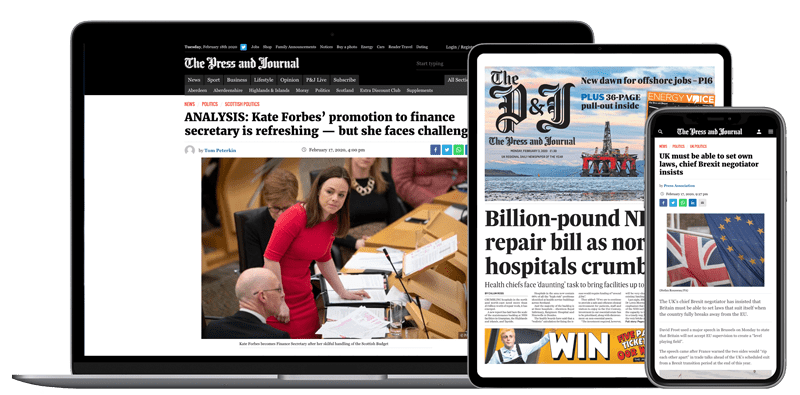 Help support quality local journalism … become a digital subscriber to The Press and Journal
For as little as £5.99 a month you can access all of our content, including Premium articles.
Subscribe