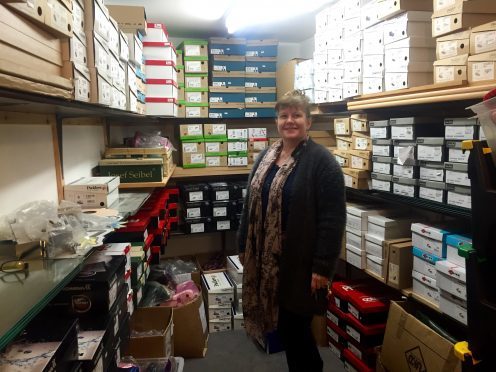 A shop owner, whose business was all but destroyed in January's floods, is celebrating its rapid refurbishment and imminent reopening on Monday.
Footprint in Aboyne was one of several premises which was flooded in Station Square as a result of Storm Frank, but, with the help of local councillors and volunteers, owner Ruth Punyer has been able to save her business.
Having only opened a year ago, Mrs Punyer couldn't believe her bad luck when her shop was devastated – but not all was lost with the help of local councillors who found her temporary digs just across the road.
Councillor Geva Blackett and her colleagues were able to relocate Footprint within days of being flooded, allowing the shop to keep trading.
Mrs Punyer said: "Following the flooding, Cllr Blackett and two colleagues came round to ask how they could help.
"I said it would be fantastic if I could move temporarily into the building across the road and, a few days later, I had the key which was just fantastic.
"The Aboyne Rotary Club have also been absolutely brilliant, they helped me move over there, and back to our original space today.
"The community has really rallied together through this difficult time. My customers have been amazing and it has been so heart-warming.
"I have only been in business just over a year, so if I hadn't had been able to keep running, with the six month pre-ordered stock, I don't know how I would have been able to pay for it.
"Their help has made the world of difference.
"Without them, I don't think any of us, and especially those in Ballater, could have carried on.
"Just seeing everything going back to where it should be, and seeing my stock room full again, I nearly cried."
Cllr Blackett said: "I am so pleased Ruth is moving back into her shop – it was just luck that I happened to be in Station Square with the [Aberdeenshire] council leaders Richard Thomson and Martin Kitts-Hayes at the precise moment Ruth was wondering how she was going to save her business.
"Every business is vital to the fragile economy of Upper Deeside and thank goodness we managed to help this one!"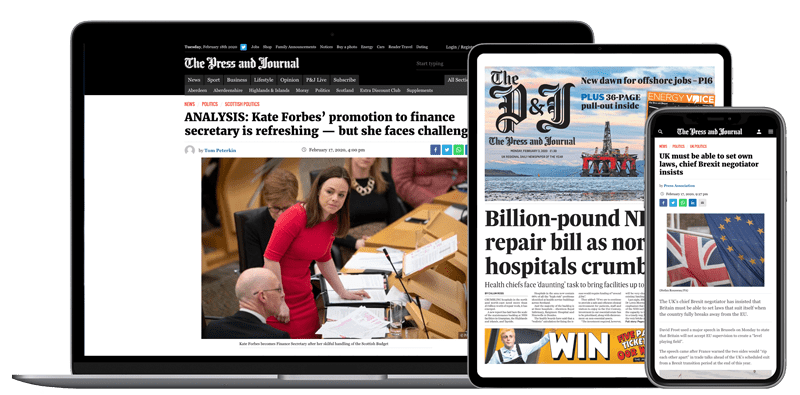 Help support quality local journalism … become a digital subscriber to The Press and Journal
For as little as £5.99 a month you can access all of our content, including Premium articles.
Subscribe