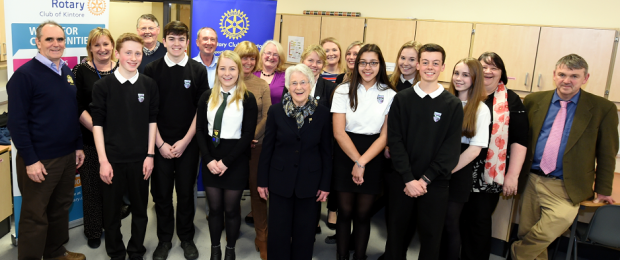 Locals across the north-east have made the world of difference to children in Africa after raising over £14,000 for a charity which rebuilds schools across Rwanda.
The Rwandan Schools Village Project charity (RSVP) collected enough money to help build two new classrooms for a school in Rwanda.
The money was raised with the help of Kemnay Academy and the Rotary Club of Kintore who both heard of the work which RSVP had done in rebuilding one school and was keen to follow suit on a second scheme.
RSVP trustee Kath Deans said: "It's absolutely fantastic to see the work that has been done.
"It's amazing to see how we started at one school in Rwanda, which has now been totally rebuilt and has gone from being bottom in the district to the top, and we are hoping we can achieve a similar goal with this next school.
"It has also been amazing to hear how life-transforming it has been for the children at Kenmay. They have been so enthusiastic working to raise the funds and I know the school is now hoping to send some pupils out to Rwanda in the future.
"We couldn't even contemplate helping this second school if it hadn't been for Kemnay academy and the Rotary, it has been absolutely incredible and so uplifting to see local people helping children in Rwanda."
Both the Rotary and Kemnay academy backed the project after former Kemnay head teacher, Charlie Hunter, visited Rwanda and saw the work RSVP had done.
Mr Hunter, said: "It's fantastic to be able to hand this money over to RSVP today, especially as I have seen first-hand the impact this money has in the community.
"It has also been inspiring to see how much this team of teachers and pupils have worked over two years and stuck with it to realise this fantastic achievement."
Rotary club vice chairman, Harry Burnett, said: "We got involved following Charlie's visit to Rwanda and he came to our club to discuss the project and we decided we wanted to help too.
"We are now in the last phase of raising £14,000 to build two classrooms in Rwanda and we are just about there."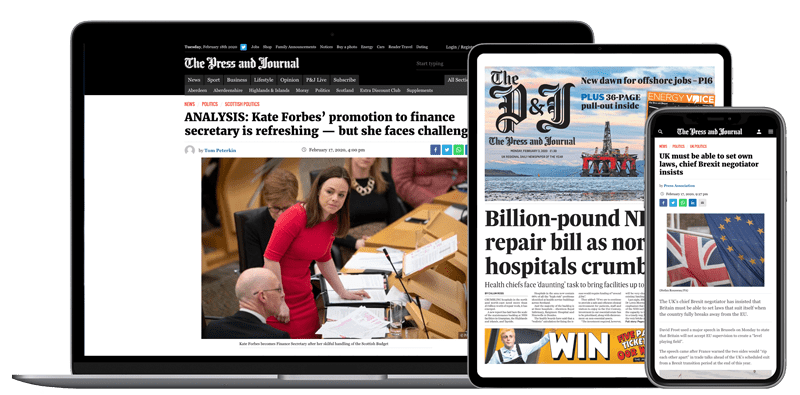 Help support quality local journalism … become a digital subscriber to The Press and Journal
For as little as £5.99 a month you can access all of our content, including Premium articles.
Subscribe