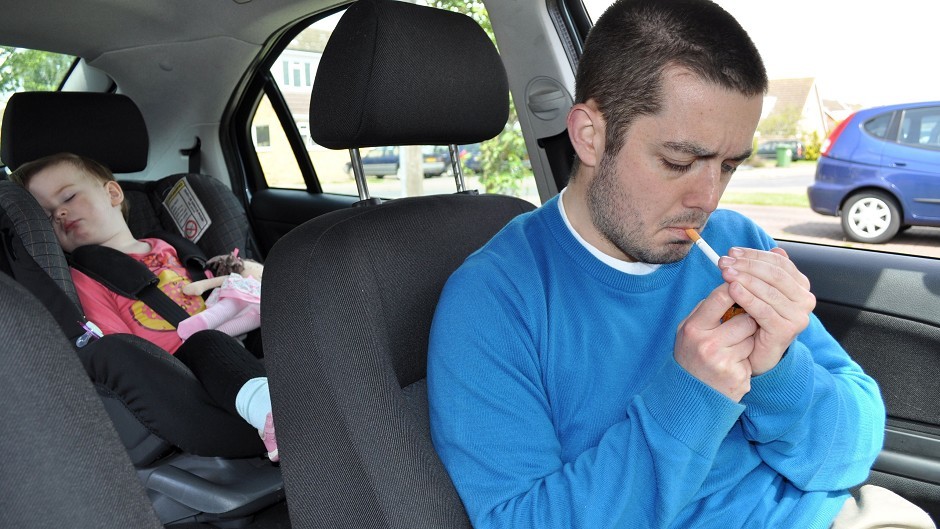 Aberdeenshire Council could ban people from smoking within their own cars on its properties.
The local authority's new smoking policy seeks to ensure people are not the victims of second-hand fumes.
Under the proposals, smoking will be banned on any premises or site owned by Aberdeenshire Council including buildings, car parks, marquees, stalls and other council grounds.
Council-run pay and display sites will not be included, but smoking in car parks at the likes of swimming pools, care homes and offices will be banned.
The proposed policy includes e-cigarettes.
Staff visitors, councillors, volunteers, contractors and service users will all be prohibited from smoking in their vehicles.
A report – going before the local authority's policy and resources committee next Thursday – said: "Smoking within cars parked within Aberdeenshire Council car parks is included within the scope of this policy.
"It will be the responsibility of each service to implement this policy within their own workplace.
"Where a site, buildings or vehicles are shared, it will be the responsibility of the member of staff nominated as having control of the building or vehicle to co-ordinate with all occupants and members of the public.
"All staff will co-operate fully with the policy and breach will be viewed as a disciplinary matter and dealt with under the disciplinary policy and procedures."
Some sites for service users will be exempt from the changes including residential accommodation and designated rooms in a number of council-owned properties.