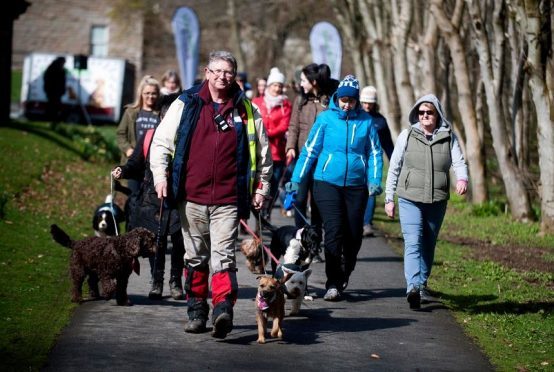 Hundreds of people took their four-legged friends "walkies" at a historic Aberdeenshire estate at the weekend to raise funds for the deaf.
The Great British Dog Walk attracted a significant number of canine enthusiasts and their pets at Haddo House and Country Park, near Ellon, on Saturday in aid of Hearing Dogs for Deaf People.
Around 160 people and their spaniels, terriers, labradors and poodles enjoyed a stroll on the lawns and pathways of the 18th-century estate.
The event was one of some 20 walks organised the length and breadth of the UK between March and June to raise awareness and support for the cause.
The charity trains dogs to alert deaf people to vital sounds such as doorbells, telephones or smoke alarms; while encouraging companionship and independence in their lives.
Among those who took part in the walk was Mhairi Pollard and her hearing dog, Gabby – who has been by her side since 2012.
The 47-year-old, from Aberdeen, said: "I am so pleased to see so many people here at Haddo House today.
"Raising money for hearing dogs is very important to me because I have my hearing dog Gabby who helps me with sounds. I am here volunteering and it has been a great day."
The event included a five-mile route, a 1.86-mile one and a "fun trial" for kids.
Carol Jones, community fundraising manager for Hearing Dogs for Deaf People in Scotland, said the grounds provided "the most perfect backdrop for our walk".
She added: "The Great British Dog Walk is a hugely important event in helping Hearing Dogs to raise funds, so that we can train more dogs to help deaf people."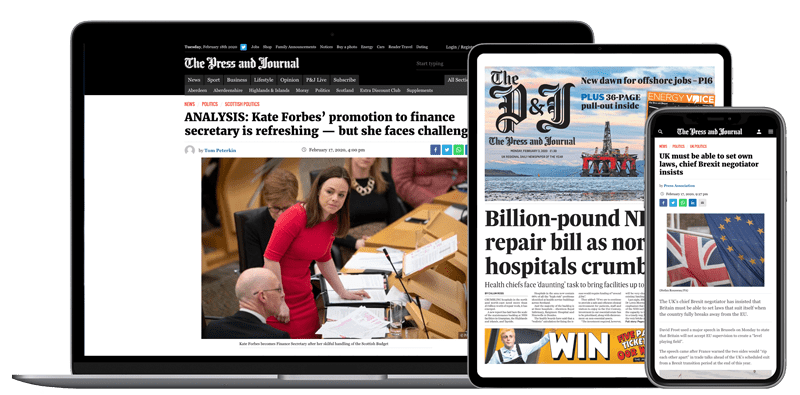 Help support quality local journalism … become a digital subscriber to The Press and Journal
For as little as £5.99 a month you can access all of our content, including Premium articles.
Subscribe