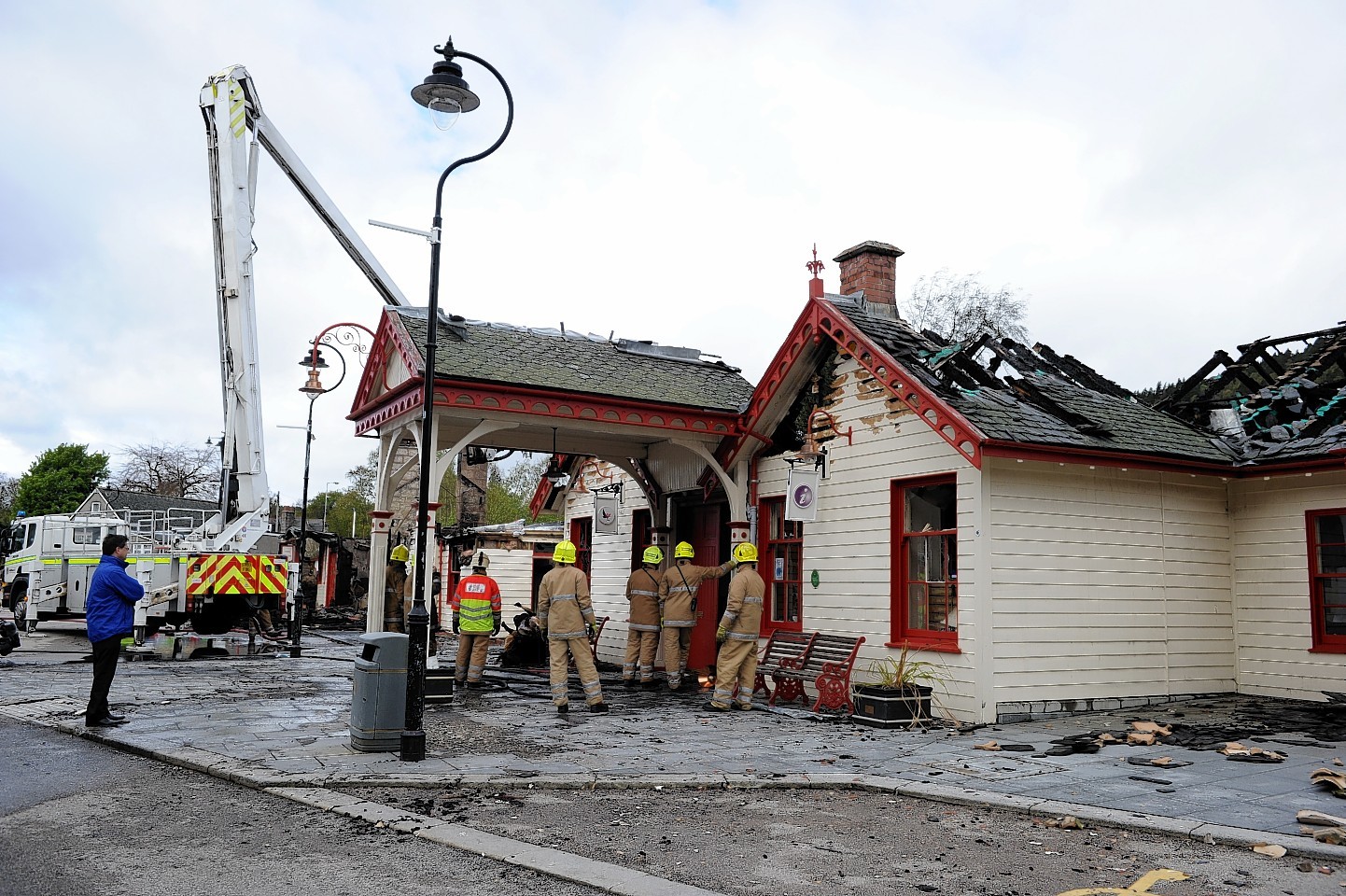 Many in the community were devastated when fire ravaged Ballater's Old Royal Station last year.
But Aberdeenshire councillors will be given an update this week on plans to renovate the historic building.
It was left a burned-out shell following the blaze, with Amy Muir Photography, Lucy's Clothing, the Station Restaurant and a Visit Scotland information centre all lost to the flames.
However, Aberdeenshire Council has subsequently pledged to rebuild the station – described as the "centrepiece of the village".
The building's Victorian waiting room and visitor centre can be salvaged, but the rest of the facility will have to be knocked down and built up again.
The iconic station – which was used by Queen Victoria on her trips to nearby Balmoral Castle – burned down on May 12, 2015.
An item on Aberdeenshire Council's policy and resources committee agenda entitled "Ballater Station Re-Instatement" will be discussed in private on Thursday.
Nigel Franks owned the Station Restaurant and said he plans on reopening it when the structure is rebuilt.
He added: "The station is looking like it is going to be another 20 months. There are plans to reconfigure it a bit and that is taking a bit of time.
"I think people are optimistic, obviously there are some people who are badly affected by floods and that will take time. The village has been very supportive of us."
Aboyne, Upper Deeside and Donside councillor, Peter Argyle, said: "I am just delighted with the progress that has been happening at the Darroch Learg and in Ballater generally.
"The station project is being taken forward, the shops are reopening and the distillery and Hilton both have reported trade is up. Ballater is very much open for business."