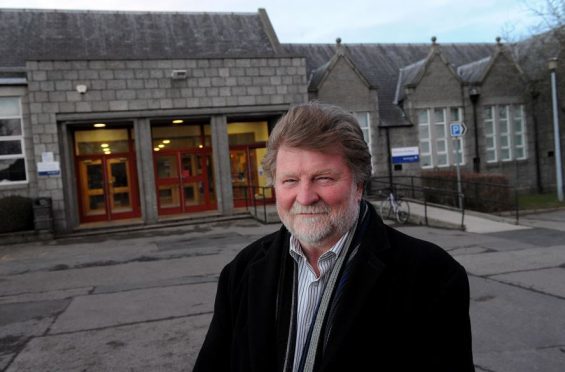 Residents from an Aberdeenshire town will get the chance to voice their opinions on a new £54million community campus next week.
Parents, carers and the wider community have been invited to attend an engagement event being hosted by Aberdeenshire Council to discuss the early proposals for a new school in Inverurie.
The event will be held at Inverurie Academy at 6.30pm on Thursday.
Attendees will get an update on the progress of the project to date, including anticipated time-scales, with work due to start in 2018 and complete in 2020.
The new campus will be built on the existing playing fields at Inverurie Academy, and will include a swimming pool and community facilities.
In January, the Scottish Government announced that the project would be included in a £230million investment in the final phase of the £1.8billion Schools for the Future programme.
Inverurie councillor and council co-leader Martin Kitts-Hayes said: "The building of the new academy, on the existing town-centre site, is a fantastic opportunity for local people to get involved in the development of the new facility to ensure its meets local needs and represents all that is best about the area."
Local councillor Bryan Stuart added it was "very exciting" to see the long-awaited project progress.
He said: "It should provide a further boost to the town centre and the local councillors are always keen to keep the school on the present site as it is very central and the way the development is being introduced we hope to provide as little disruption as possible.
"The school cannot wait any longer, the kids are growing up all the time and the population of Inverurie is continuing to expand year on year."
Head of resources and performance Craig Clement said: "The council is striving to deliver schools which both drive and support effective learning and teaching in addition to serving the needs of our wider community."
"A series of workshops have taken place with external advisors to shape the design of the project and incorporate the most current and innovative approaches from other campus projects in Aberdeenshire and across Scotland."