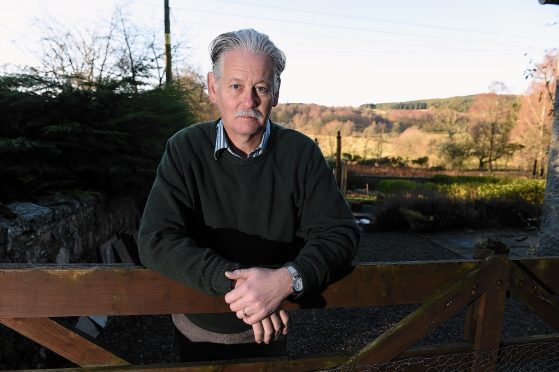 A second Scottish Government IT blunder could cost local authorities across the north and north-east millions of pounds.
Aberdeenshire Council could be left £6million out of pocket after delays in the procurement of a new system for dealing with grassroots Leader funding.
The SNP administration at Holyrood is already dealing with the public backlash over the failings of a new £178million IT system to deal with Common Agricultural Policy (CAP) payments.
The problems left hundreds of farmers without vital support.
The government was acquiring the new Larcs system for the council to process European Agricultural Fund for Rural Development (EAFRD) – or Leader – applications and claims.
However "delays in the roll-out" mean the council will now be using a "paper-based" system to make sure local groups can still access the support.
The first claims are due in June, but council officers are "not confident" the Larcs system will be up and running by then.
Martin Brebner, the council's team manager on European policies and programmes for the Leader programme, said the government had been delaying the start on a three month "rolling basis", but added it should be up and running between June and October.
A total of £3,290,237 of EAFRD funding for north Aberdeenshire and a further £2,831,742 for south Aberdeenshire has been allocated to the local authority through the Scottish Government.
The council is required to process all grant claims for Leader funds, and claim the money back from the government.
But there could be lengthy delays to the process of getting the cash back, which would leave the local authority temporarily out of pocket.
Last night, it emerged Highland Council ass also facing the same problem.
A spokesman for the council said: "We will be launching Highland Leader early next month and, as we have known for some time about issues with the Larcs IT system, we have made arrangements for a temporary paper system to be put in place to deal with applications."
Aberdeen City, Moray and Western Isles councils could not confirm if it would be an issue for them.
However, Aboyne, Upper Deeside and Donside councillor Peter Argyle said "all our local authorities are affected".
He added: "It is worrying because Leader is a hugely important funding for our community groups to bid into.
"There is an element of risk if the council doesn't quite do everything according to the book.
"The risk is a small one, the annoying thing is it is down to the Scottish Government and their complete failure to get a computer system up and running."
A Scottish Government spokeswoman said there were no issues with Leader funding.
She added: "We have previously made clear to Leader local action groups that this new online system is being introduced in a phased manner, and paper forms should be used until the application system becomes fully operational in the next couple of months.
"There are no delays to Scottish Government Leader funding."
'Delays will not affect Aberdeenshire communities'
Councillors said the IT troubles should not interfere with support of local communities.
Leader funds are made available for community-led developments which meet the requirements of the local authority's development strategies.
The initiative offers funding for community groups and projects large and small.
The council's policy and resources committee was asked to back using the "paper-based system" so that "project sponsors receive grant payment timeously and are not held hostage to delays in the roll-out of Larcs.
Councillor Alison Evison said there was also a risk in "not doing what the paper suggests", adding there are communities that "desperately need the money" on offer through the programme.
Councillor Jill Webster added: "I do think Aberdeenshire Council are being put into this position, we are having to accept this because of the failure of the Scottish Government computer system again.
"I think our officers are doing their absolute best. It is a good programme for our communities."
However, provost and SNP councillor Hamish Vernal criticised comparisons to the IT system which led to delays on CAP payments.
He said: "The problems over the IT system with the Scottish Government were due almost entirely to the complexity of European rules regarding farm payments."
Martin Brebner, the council's team manager on European policies and programmes for the Leader programme, stressed the council had to strike a "balance", adding: "What we are proposing is to use the former paper-based system. It may take some time for us to be able to finally claim money."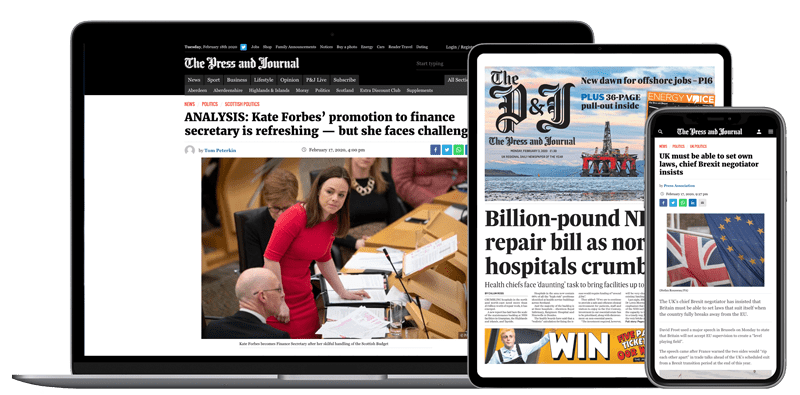 Help support quality local journalism … become a digital subscriber to The Press and Journal
For as little as £5.99 a month you can access all of our content, including Premium articles.
Subscribe