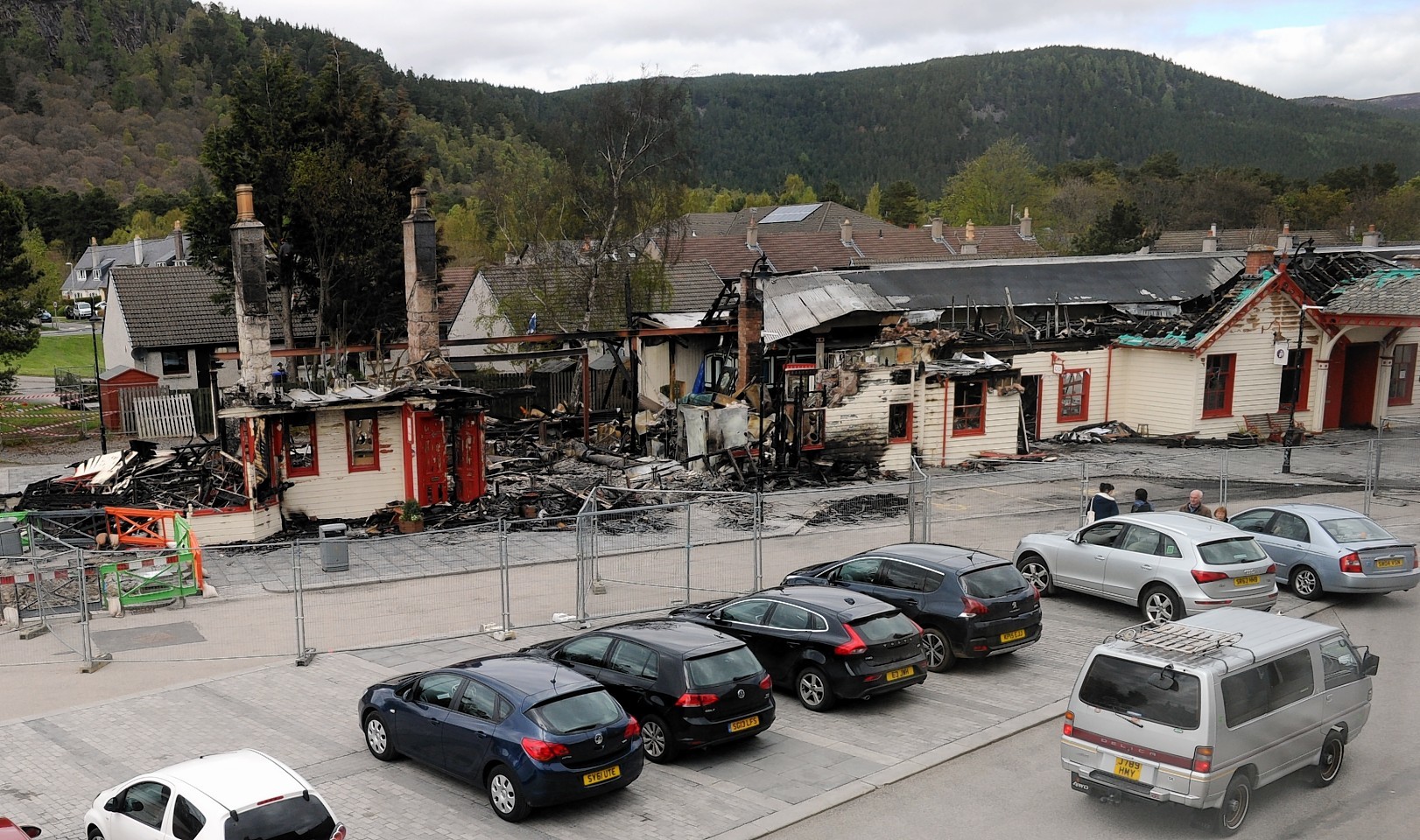 A fire-ravaged piece of Aberdeenshire's history will be back "better than it was before" by Christmas 2017.
Ballater's Old Royal Station was ruined by a huge blaze in May last year, destroying businesses Amy Muir Photography, Lucy's Clothing, the Station Restaurant and a tourist information centre.
But yesterday, Aberdeenshire Council's policy and resources committee backed plans to get the station up and running again – sparking hopes it will get the message out that Ballater is "open for business".
The iconic B-listed building – used by Queen Victoria on her trips to nearby Balmoral Castle – was described as the "centrepiece of the village".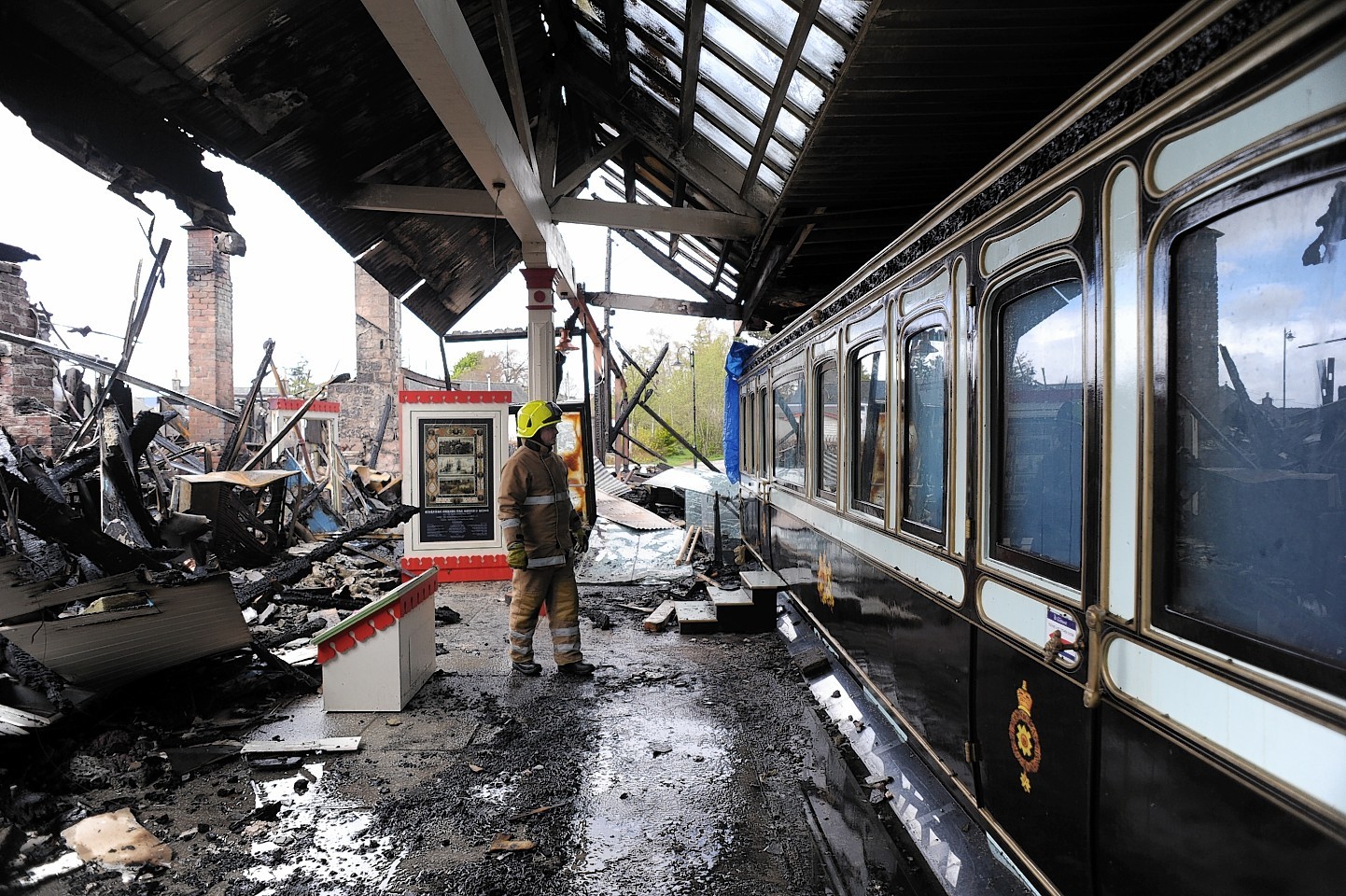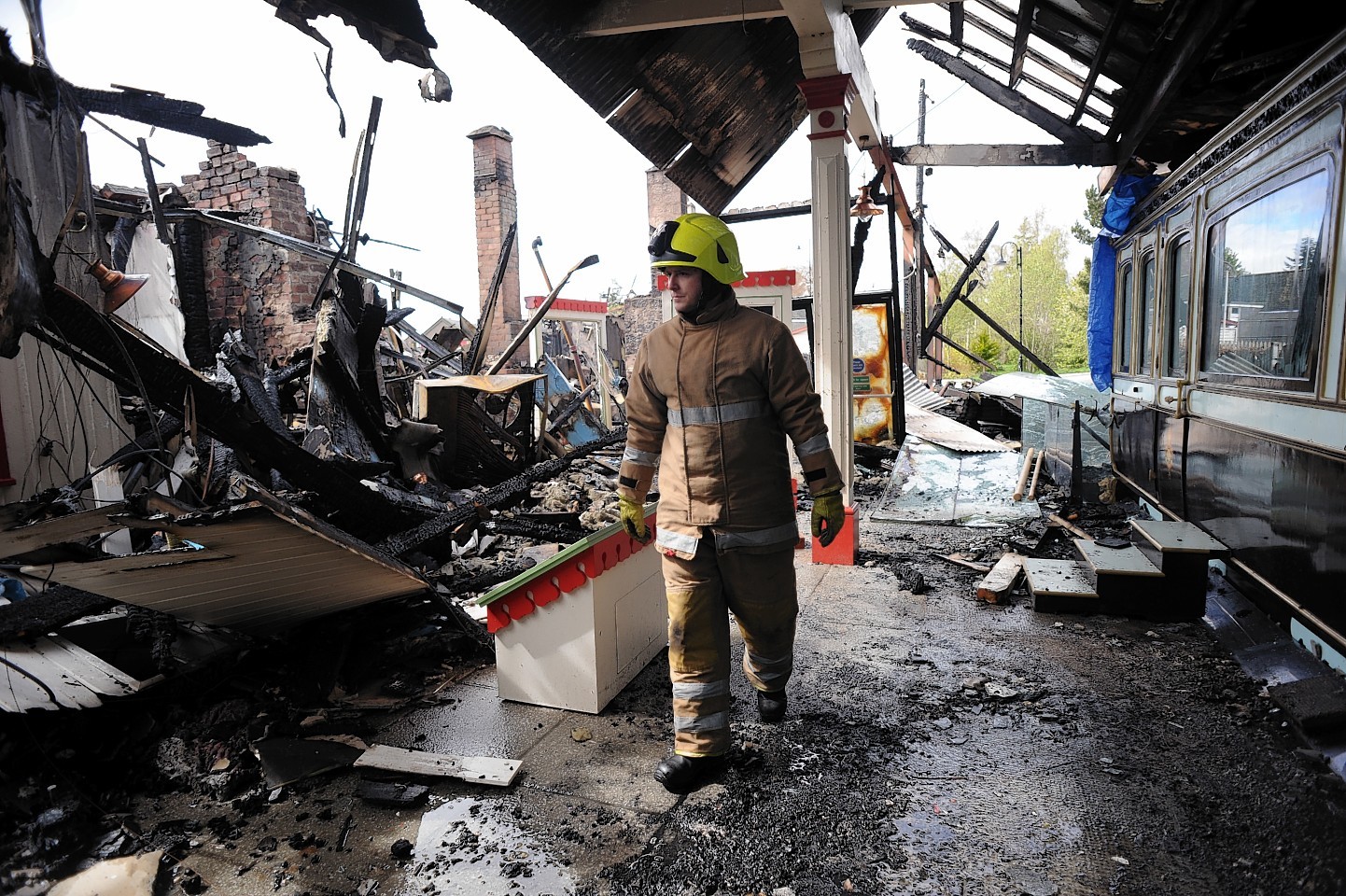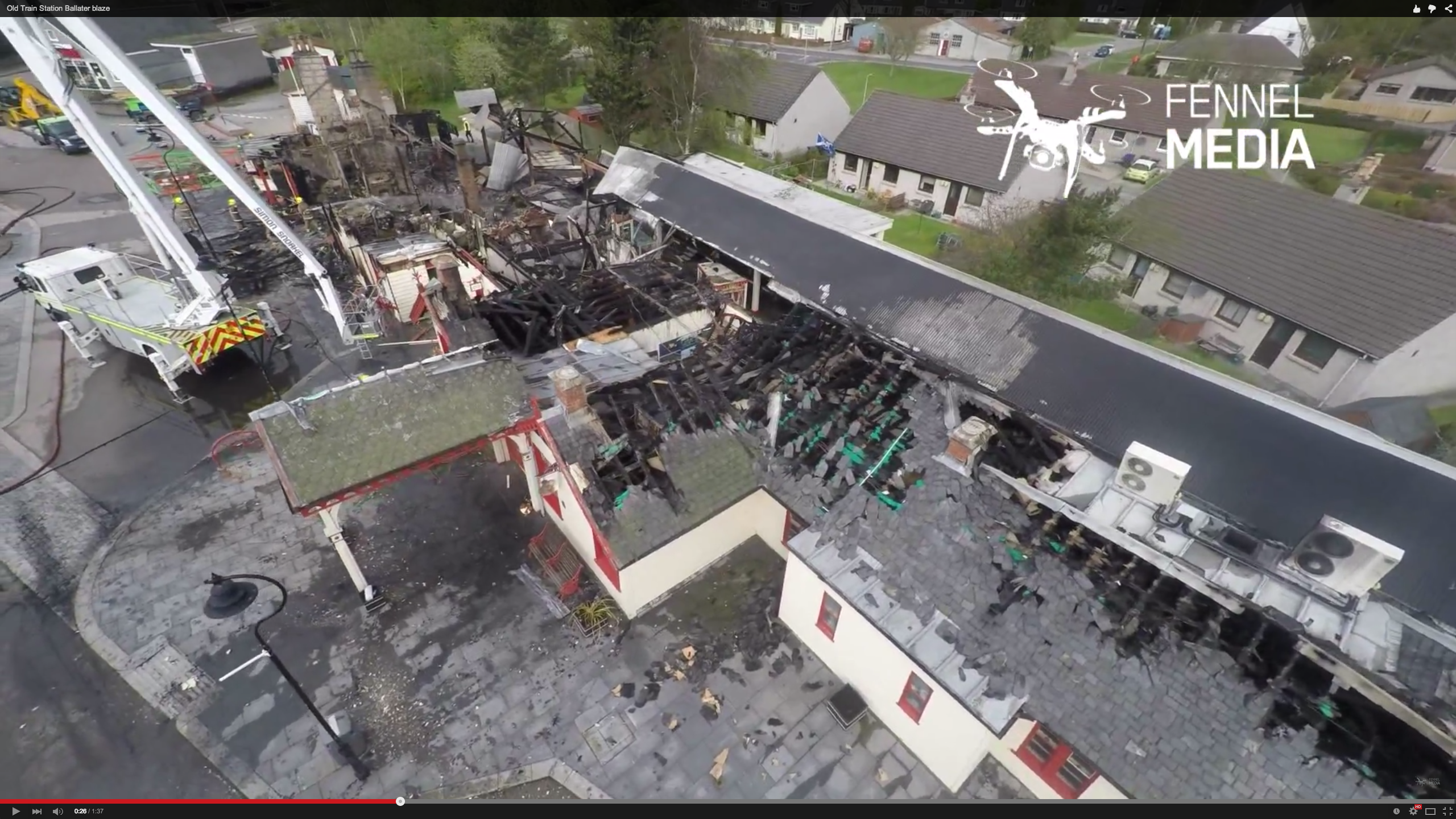 Its Victorian waiting room and visitor centre can be salvaged, but the rest has to be knocked down and built up again.
Councillors yesterday backed plans to utilise the new-look station as a fully-blown community facility.
The Station Square library will go into the station, which will include a "front of house" VisitScotland entrance and exhibition space.
Owner of the former Station Restaurant, Nigel Franks, will run a new outlet from the site.
Councillors agreed to the estimated cost of its reinstatement and to allow for detailed design estimates, further consultation and a major planning application process to begin.
Chairman of the committee, and council co-leader, Martin Kitts-Hayes said afterwards: "Due to the importance of this building, not only within the community but also at a national historical level, it is essential that the committee today were fully updated on this project.
"I am pleased to give the committees backing to moving it on to the next stage which will send a really positive message that Ballater is open for business."
Fellow co-leader and vice-chairman of the committee, Richard Thomson, said: "There is an aspiration to create a fully integrated facility in this important location, and create better linkages with the town itself."
Yesterday, a spokeswoman for Clarence House said the Royal family – who have close links to the village given its proximity to Balmoral – would be delighted at the progress, but could not comment further.
Work on the building is scheduled to begin at the end of the year and be completed in December 2017, in time for the village's winter festival.
"Exciting times for Ballater"
The news was last night welcomed by members of the Ballater community, who hailed it as an "exciting time" for the village.
It comes after the devastating storms in December, which left hundreds of homes and businesses flooded.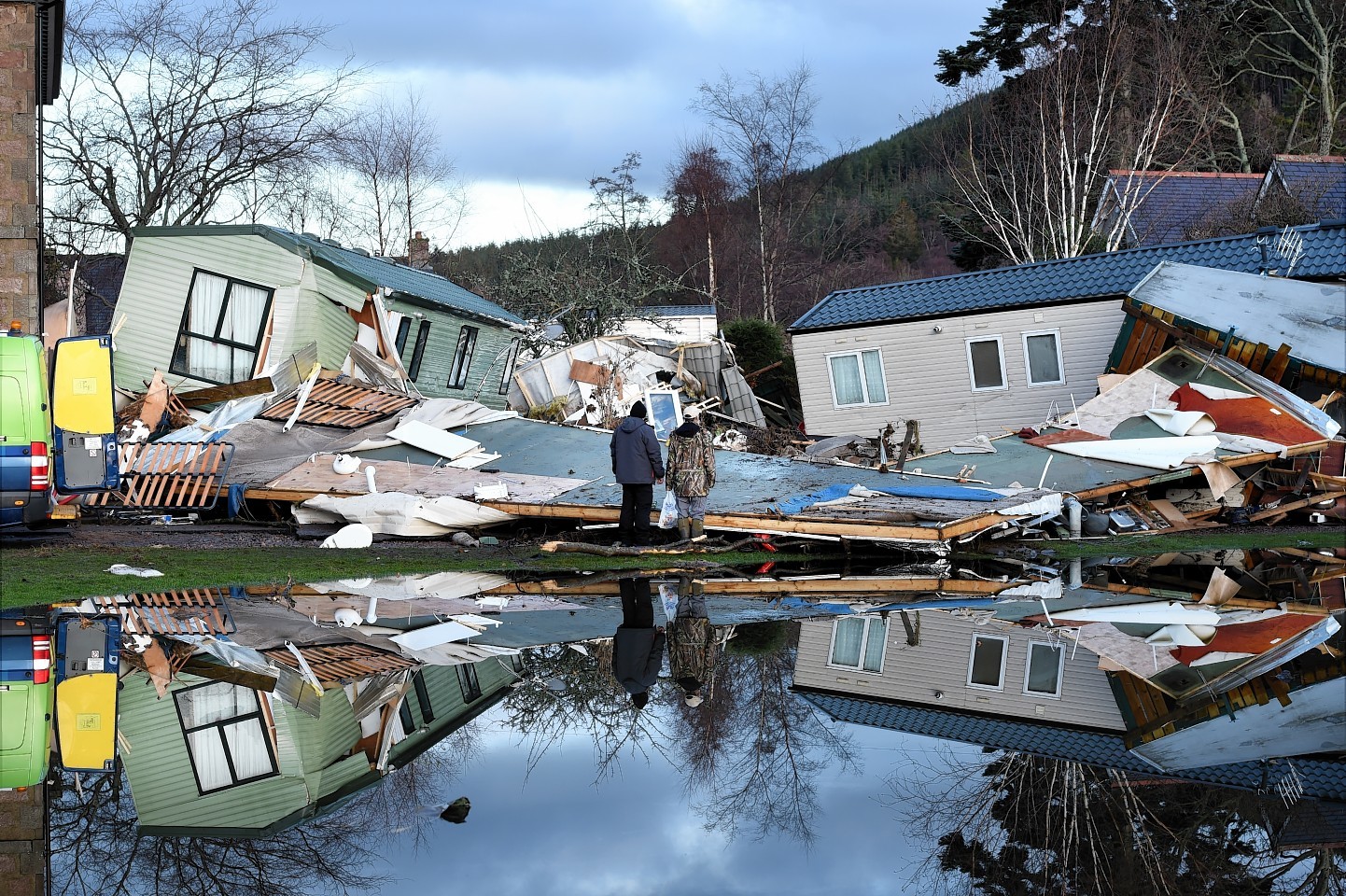 And earlier this week, it was revealed the Darroch Learg Hotel, also destroyed by a fire last year, should also be up and running by autumn.
Councillor Katrina Farquhar welcomed progress on the station building, and said: "I am absolutely delighted and looking forward to getting it moving as quick as possible. It will be a better use of the space really.
"The library will go into it, there will be a heritage centre. This is us turning things around now."
Councillor Geva Blackett aded: "I think the plans are great and I hope the wider plans that link the whole square come into play.
"I think it will be an added attraction to Ballater but it won't come soon enough to get this important landmark back for Ballater."
Co-owner of Ballater's HM Sheridans Butchers, John Sinclair, said: "I think it is great it is getting rebuilt but the timescale is a but ridiculous, it will be two-and-a-half years since it was burnt.
"It will be well worth it but that is one of the down sides to it. It will be good when it comes."
Councillor Peter Argyle said: "I was really pleased at the step that was taken, the project is continuing to move forward.
"It is hugely important to Ballater that we have not only got the station back but better than it was before, and I know the council is committed to delivering that.
"There is an issue in Ballater about the time it has taken but I think at the end of the day we have to do it properly. We have to go through all due process and that takes time."