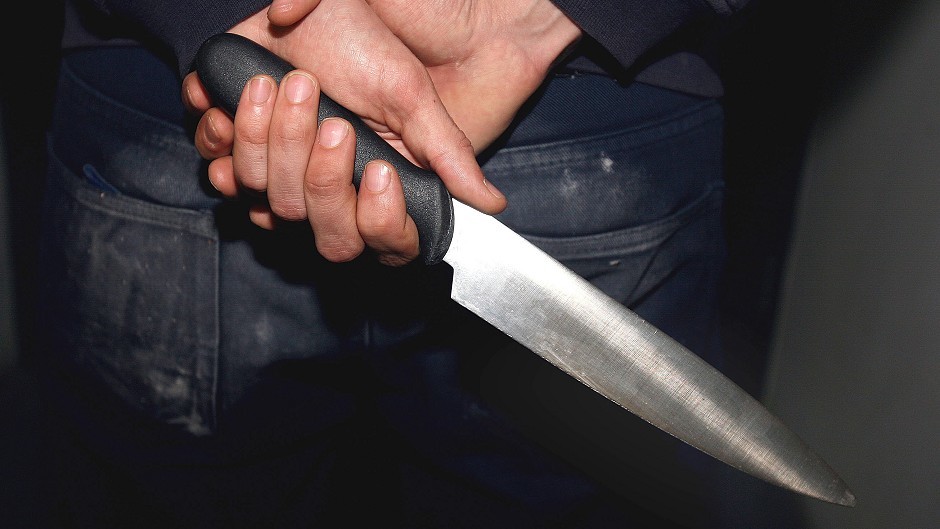 Education chiefs have claimed schools across the north-east are in a state of "nervousness" following a spate of incidents involving knives.
There have been several incidents in schools across Aberdeen, Aberdeenshire and Moray in recent months, despite the tragic death of schoolboy Bailey Gwynne last October.
Earlier this month, his killer – a fellow Cults Academy pupil – was locked up for nine years for stabbing him.
In Turriff, a 16-year-old boy is awaiting sentence after admitting assaulting a schoolboy and carrying a weapon. It came after he was caught on film in a fight outside the school, with the knife poking out his pocket.
And just weeks before the film emerged, a schoolboy was charged after he took a knife into Milne's High in Fochabers.
Another teen was also recently charged after taking a blade into Fraserburgh Academy, and there have been similar incidents at primary schools in the town, as well as at Mackie Academy in Stonehaven and schools in Aberdeen.
Last night, Aberdeen City Council's education vice-convener said the incidents had led to a heightened sense of anxiety in schools.
Councillor Alan Donnelly claimed there had been "two or three" incidents involving pupils carrying knives or weapons into schools in recent months.
"We have got to get the message across that there's zero tolerance. It's a sad reflection really that young people still think it's OK to carry knives after what happened at Cults Academy.
"And you get them (pupils) saying things like they weren't going to use it, well why carry it if you're not going to use it? Are they being intimidated, are they trying to intimidate someone?
"Teachers are very nervous, we are a very nervous education authority because of that incident (Bailey Gwynne), which is understandable."
Anne Skene, education convener at Moray Council, said the spate of incidents had also impacted upon pupils.
She added: "I think there is a lot of nervousness around this problem with staff and also pupils. The Aberdeen incident was tragic and I'm sure it has been in the minds of lots of young people."
Meanwhile, Aberdeenshire councillor Brian Topping, chairman of the Fraserburgh and District safety group, said any instance of weapons in schools is one too many.
He said: "Anyone carrying a weapon – whether for self-defence or to act tough – is a clear danger. The very fact you have a weapon can lead to severe injury or worse. One incident is one to many. But the incidents in the Fraserburgh area have been dealt with appropriately.
"Aberdeenshire Council has been making pupils aware of the possible consequences of carrying weapons. The schools are safe places to be for pupils and staff and visitors. I'm not worried about that. But we must be vigilant."
But Aberdeen's education convener, Angela Taylor, dismissed Mr Donnelly's claims.
She said: "I don't think that there is nervousness among teachers, I think there is heightened awareness.
"I think we have to be careful that we are not frightening people, there's not a knife culture in the north-east of Scotland, there's not a knife culture in Aberdeen, these are isolated incidents."
A review into the circumstances which led to Bailey's death is already under way.
It is being headed up by Andrew Lowe, who has been involved with high-profile investigations across the UK including the Hillsborough disaster, and will involve the council, police, and NHS Grampian. The outcome is expected to be published in September.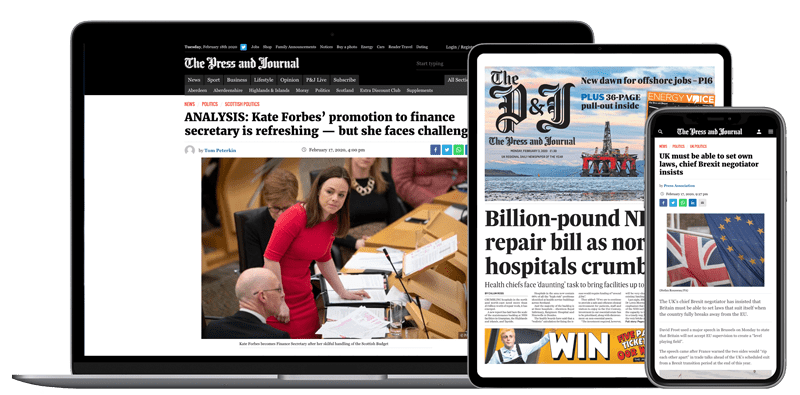 Help support quality local journalism … become a digital subscriber to The Press and Journal
For as little as £5.99 a month you can access all of our content, including Premium articles.
Subscribe