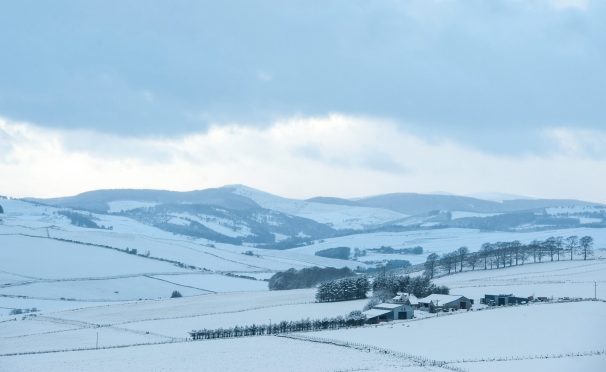 Heavy snow over night has forced the closure of two north-east roads this morning, causing serious delays for drivers.
Snow gates are closed on the A93 at Braemar and Spittal of Glenshee, whilst the B974 is also shut in both directions at Banchory.
It might be the middle of spring but forecasters had predicted more snow this week.
⛔ Snow Gate Closure Remains ⛔#A93 between Braemar & Spittal of Glenshee#DriveSafely if taking this route ♥ pic.twitter.com/SAuhZUFOse

— Traffic Scotland (@trafficscotland) April 26, 2016
Aberdeen Met Office meteorologist, Stuart Brookes, said it would be "more of the same" for the next few days.
Speaking last night he added: "We have had fairly strong northerly winds and a mix of showers going all day.
"This time of year is really very hard for the snow to settle during the daytime just because the sun is too strong and ground is so warm. It melts away in no time except on the hills.
"At night time there is more chance of it starting to settle. As you go further inland and up to the Highlands accumulations are forming on roads and maybe even ice overnight.
"But temperatures overnight will not fall that low. Maybe 0C to -1C in higher parts around Aviemore and Braemar.
"Day time is probably looking no better than 6C or 7C for most."